If your summer has been anything like mine, I sure you have gotten at least one invitation to a summer wedding or at least know someone who has. This is the season when love is in the air and you may need that perfect outfit, and that's exactly where I'm currently at as I prepare for my goddaughter's upcoming nuptials.
First off, I always start in my closet to see what I have because in most cases there's usually something in there that I bought for an event that I haven't wore yet. To my pleasant surprise I had this fuchsia dress romper hanging in my closet. If you checked out my previous post you will see where I styled a more casual romper, so needless to say I have a thing for them. They're perfect to wear for many different occasions making them a great piece to have in your wardrobe.
What I love so much about this dress romper is the fact that it gives the illusion of being a long dress, but then has a slight opening in the front that shows some leg and the shorts attached to the romper. It has a deep v-neck that gives some sexy but not too much and around the waist there's a tie that goes around the back of the romper. No one would ever know this was partially a romper if they saw it from behind.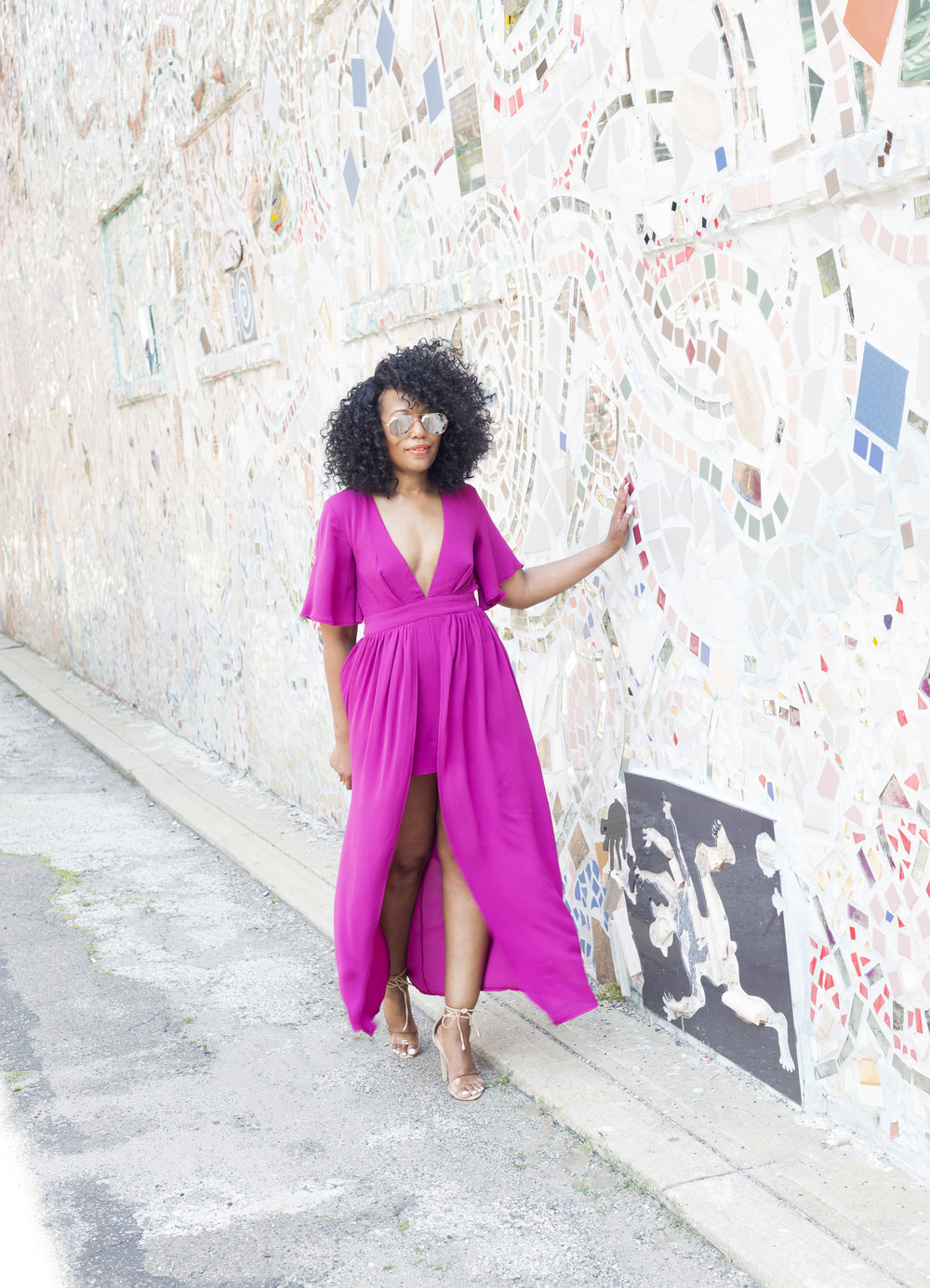 The wedding I'm attending is going to be in the evening so it's not super formal, which makes this the perfect look to wear. I like to get my dance on so I'll be able to drop it down low and dance the night away in this outfit. It's great to have options for a wedding like a dress romper when you may not be in the mood for a dress but still want to be stylish and chic. It's always important to be sure of the dress attire before picking an outfit, remember it's all about the bride and groom on that day!
What I'm Wearing: Dress Romper (old) Alternative here
Be sure to leave a comment on how you feel about dress rompers. Thank you for stopping by!