The summer seems to be ending way too fast, or is it just me? I find myself doing a check on my wardrobe to see what I can wear that's easy, versatile and I don't have to put much effort in getting ready. The first thing that comes to mind is a romper, doesn't get much easier than that.
My favorite thing about rompers is the fact that they're so easy to wear, you just put it on and out the door you go. They come in a multitude of colors and styles, so you will never be short on finding the right one that fits your personal style. On those hot summer days and night you can still look chic and effortless.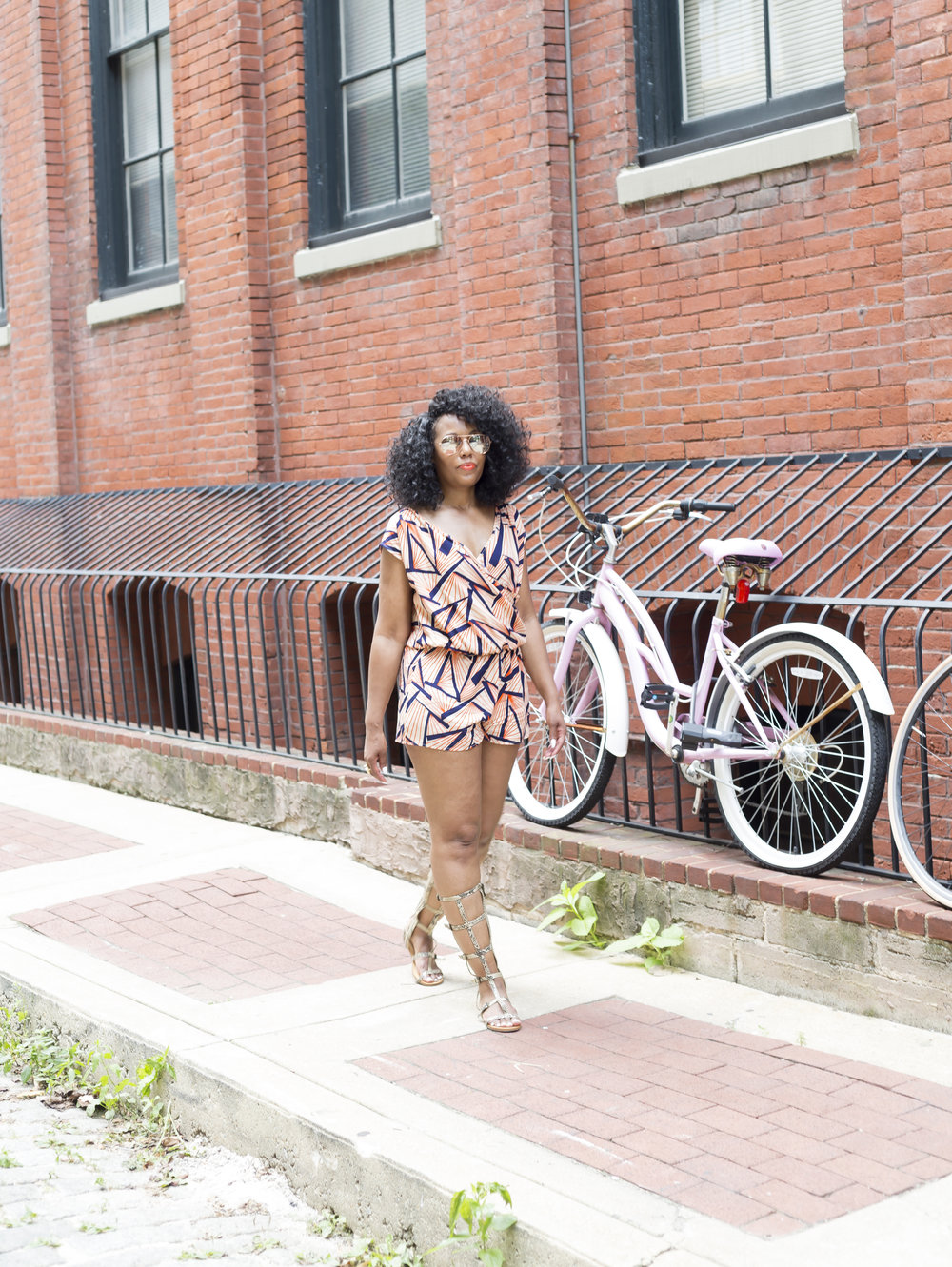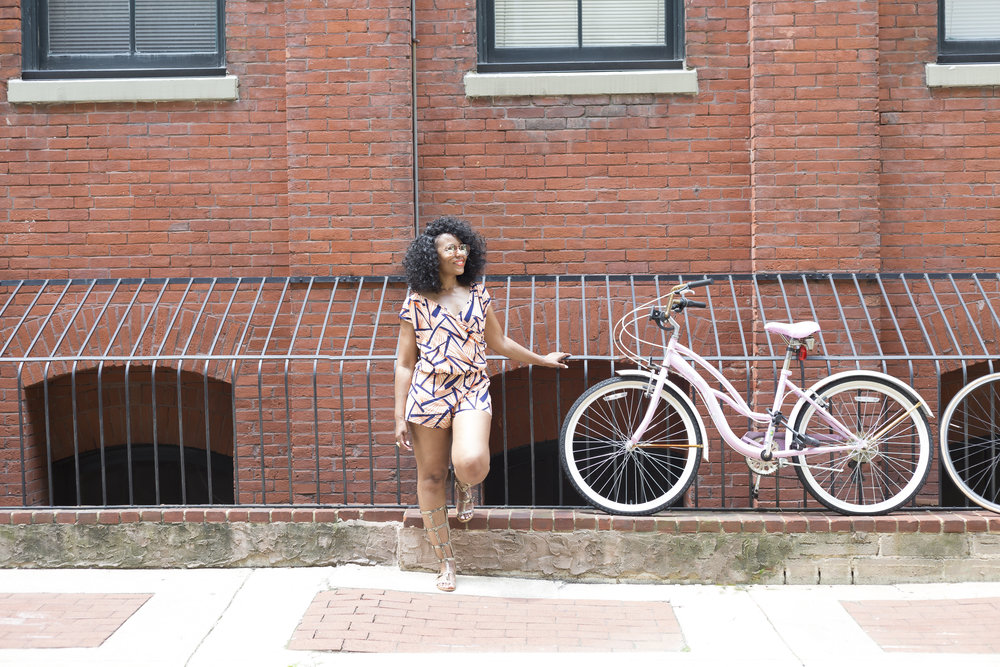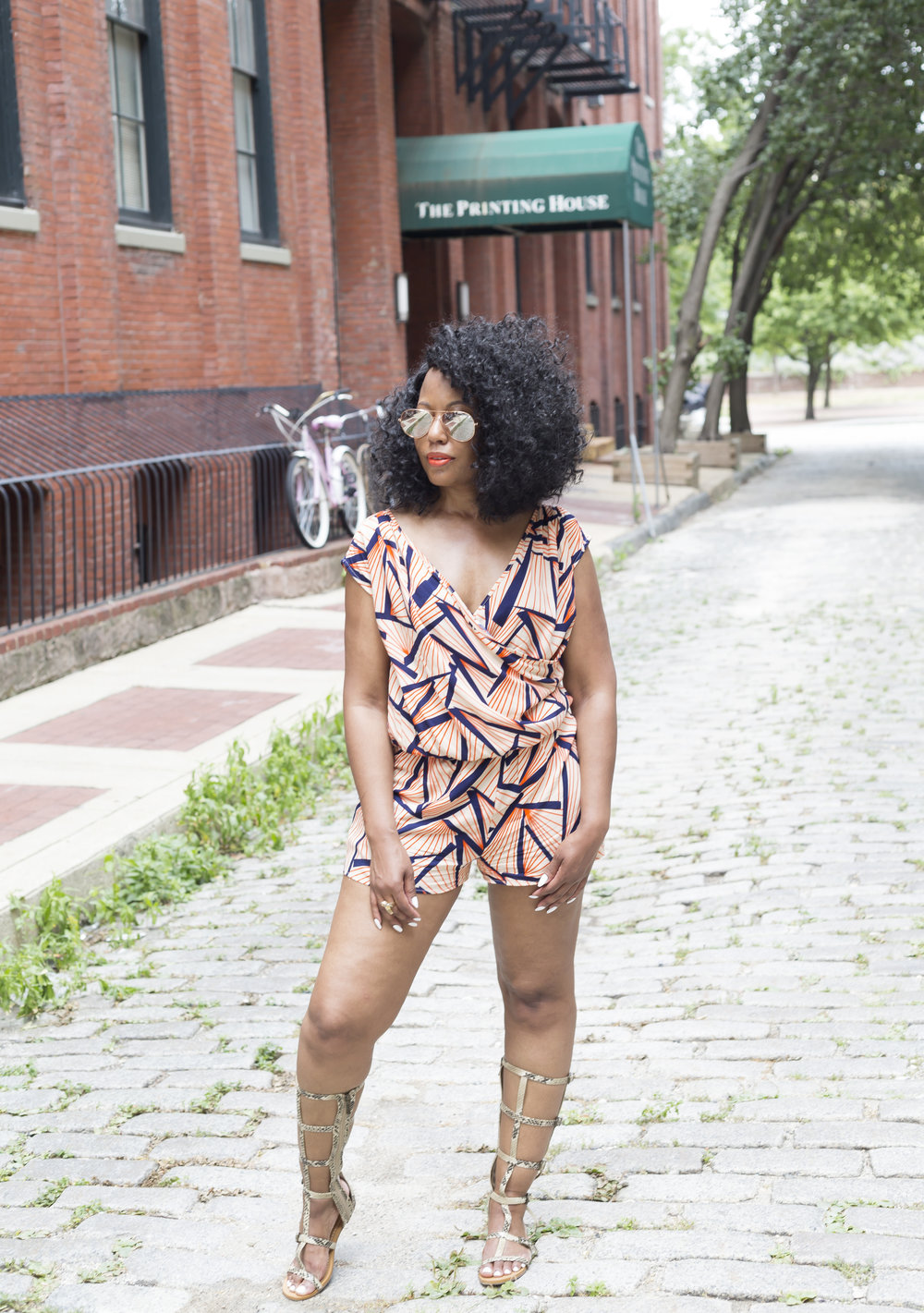 I went with a multicolored romper that had blue, orange and tan blended together and comes down in a v-neck. Then I paired it with gladiator sandals for a more casual look and heels for a dressier look, that way it can go from day to night. Simple accessories would be all you would need to complete your look. This is a look that can be worn as the weather starts to get a little cooler and switch out sandals for booties or heels with socks and add a jacket giving it a whole new look. Great pieces will always give you options to choose from.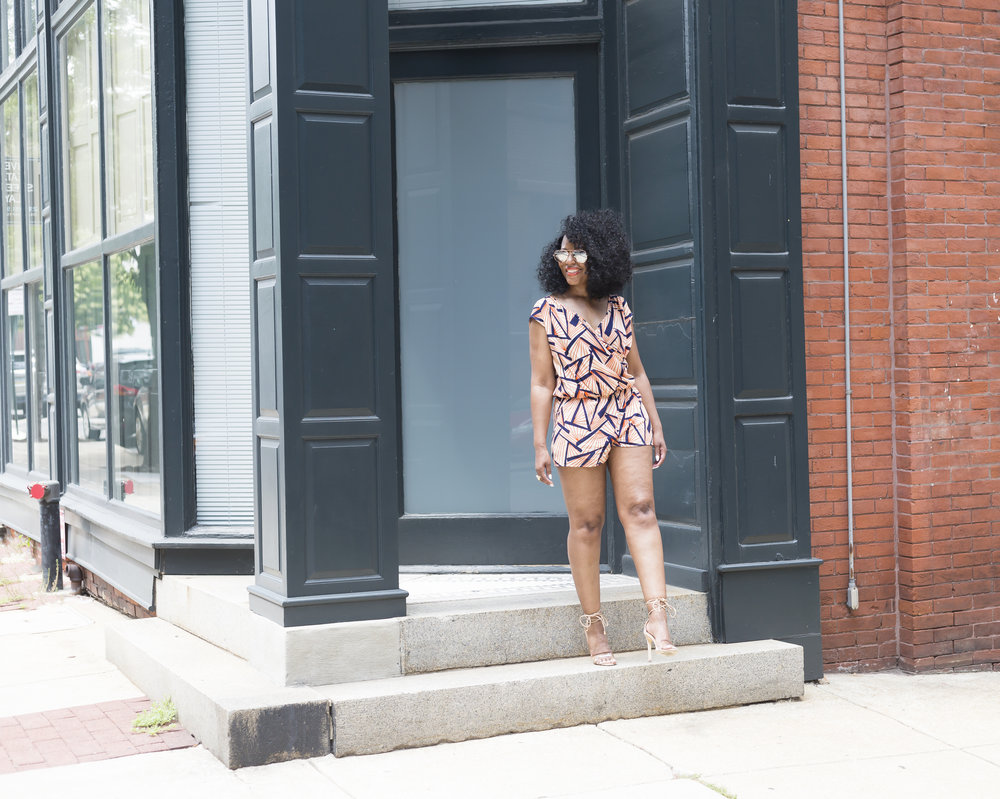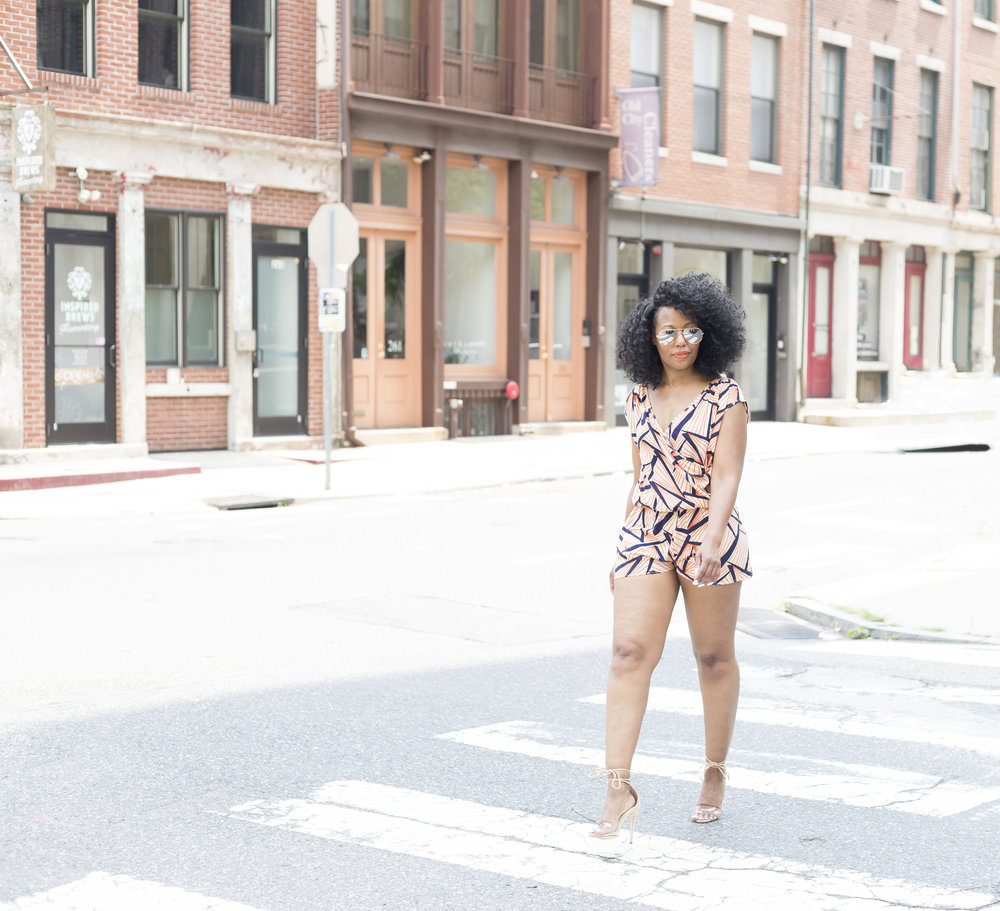 What I'm Wearing: Romper (old) Alternative here | Sandals ( Lulu's) Gladiator's (old)
Share your thoughts on rompers. Thanks for stopping by!