The question of what to wear at an interview is an important one when your going for that job you've been dreaming about. Your skills and personality definitely play a key role, but your appearance is what will be noticed first by the interviewer once you walk into the room. This can go a long way by showing how enthusiastic, professional and most importantly, what a great fit you would be for the company.
Keeping these things in mind, it's important to know it's not a one outfit fits all approach when figuring out what to wear. Everything from your shoes, accessories and jacket, you'll want to consider the culture of the company you're applying before you pick out your ensemble.
Before you decide you need to go out and shop right now, take a look at these outfit ideas based on the three common company types-and what to wear for each.
Corporate
For a company that has a business dress code, keep your look basic and conservative for the interview. If you have a second or third follow up interview you want to make sure you still stick to these guidelines of what to wear.
Being conservative is the name of the game even when dressing for the job you want. My recommendation would be a jacket with pants or skirt in black, navy or dark grey and a top or blouse works just fine with pants or a skirt. Complete the look with a solid color heel and simple elegant jewelry.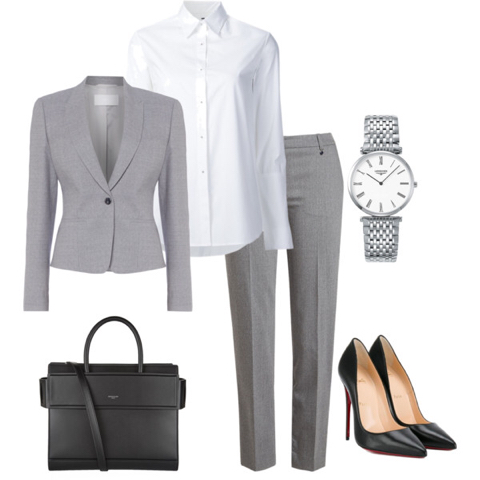 Startup Company
When you're interviewing for this type of company you will quickly realize that showing up in a suit will have you standing out like a sore thumb. This will have the person interviewing thinking that you may not be a fit for their environment simply by the way your dressed.
Even though you don't need to wear a suit you will need to make sure when you come to the interview your outfit is work-appropriate. For a startup company a suitable interview look would be a nice pair of dark jeans, a simple shirt or sweater, ballet flats and a small bag you can keep extra resumes, a note pad and pen. Now if you felt more comfortable you could also opt to wearing a causal dress as well. And if you wear any jewelry small stud earrings and a simple necklace works well.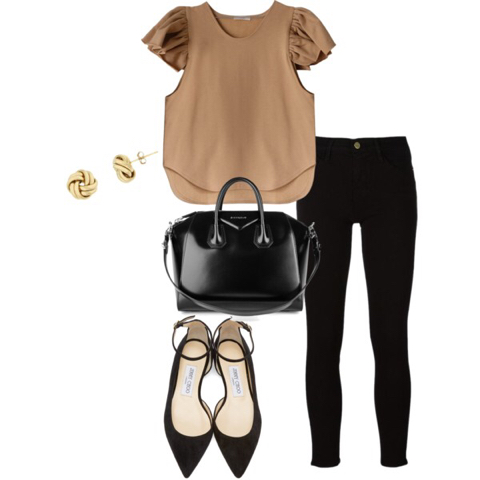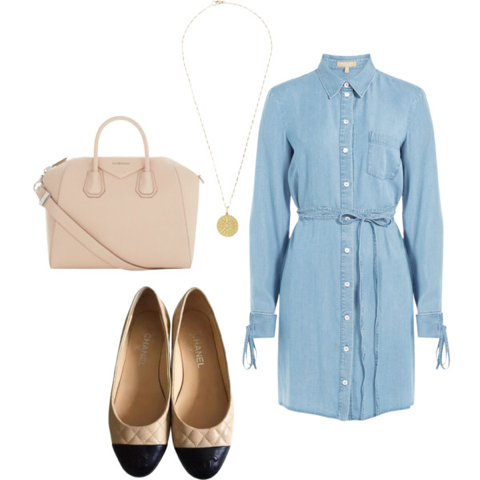 Fashion Industry
Now if you're looking to be apart of the fashion world, then it should go without saying that you will have to dress the part. If you go in dressing to corporate, stuffy, or just plain boring it will immediately come off that you are not the right fit before the interview even gets started. You want to have a polished and professional look, so pair a business like piece such as a pencil skirt, trousers or a smart blazer with a fun piece like a belt or a chic blouse.
Because this is an interview for the fashion industry you should try wearing a fabulous statement piece (just one, don't get carried away)like a collar necklace, patent pumps, or a bold watch.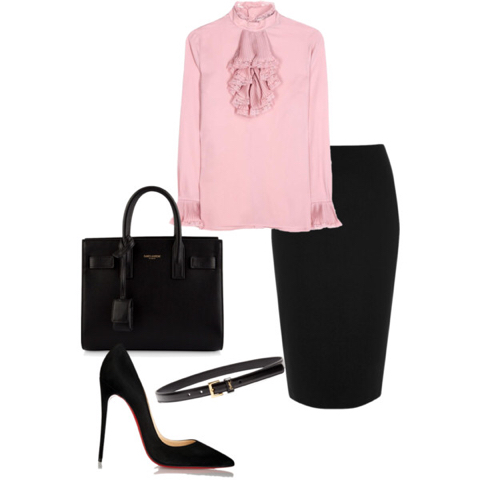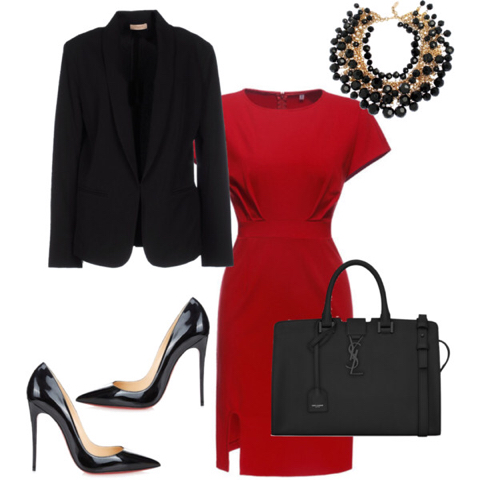 The takeaway of what to wear for an interview is that you want to target your look for the job you're going for, because this is just as important as the resume and the interview itself. Even if you don't get the job, know that you came prepared and dressed for the part. Good Luck!