So I'm just going to put it out there and confess that I'm addicted to sweatshirts. They're my go to when I want my look to be casual yet still look pulled together. If you haven't seen my previous post here on how I styled one sweatshirt three ways go check it out. This current sweatshirt is perfect because of its applique detailing, and who doesn't love that!
SWEATSHIRT
My favorite thing about this sweatshirt is the "Love" applique in silver which is an easy way to up the cool factor of this look. Even though this is a size small it's a little oversized which I love when it's paired with the right clothing items and accessories. I wanted to go with a tomboy sporty chic look and wore the sweatshirt with my ripped distressed jeans. My white booties that have been in heavy rotation this winter were the perfect match for this look and I added my favorite accessory, a hat. This isn't any old hat but a silver glitter baseball hat that matched the applique on the sweatshirt without being too overwhelming. This is a great way to give this stylish sweatshirt a sophisticated upgrade, making it chic as it is comfy.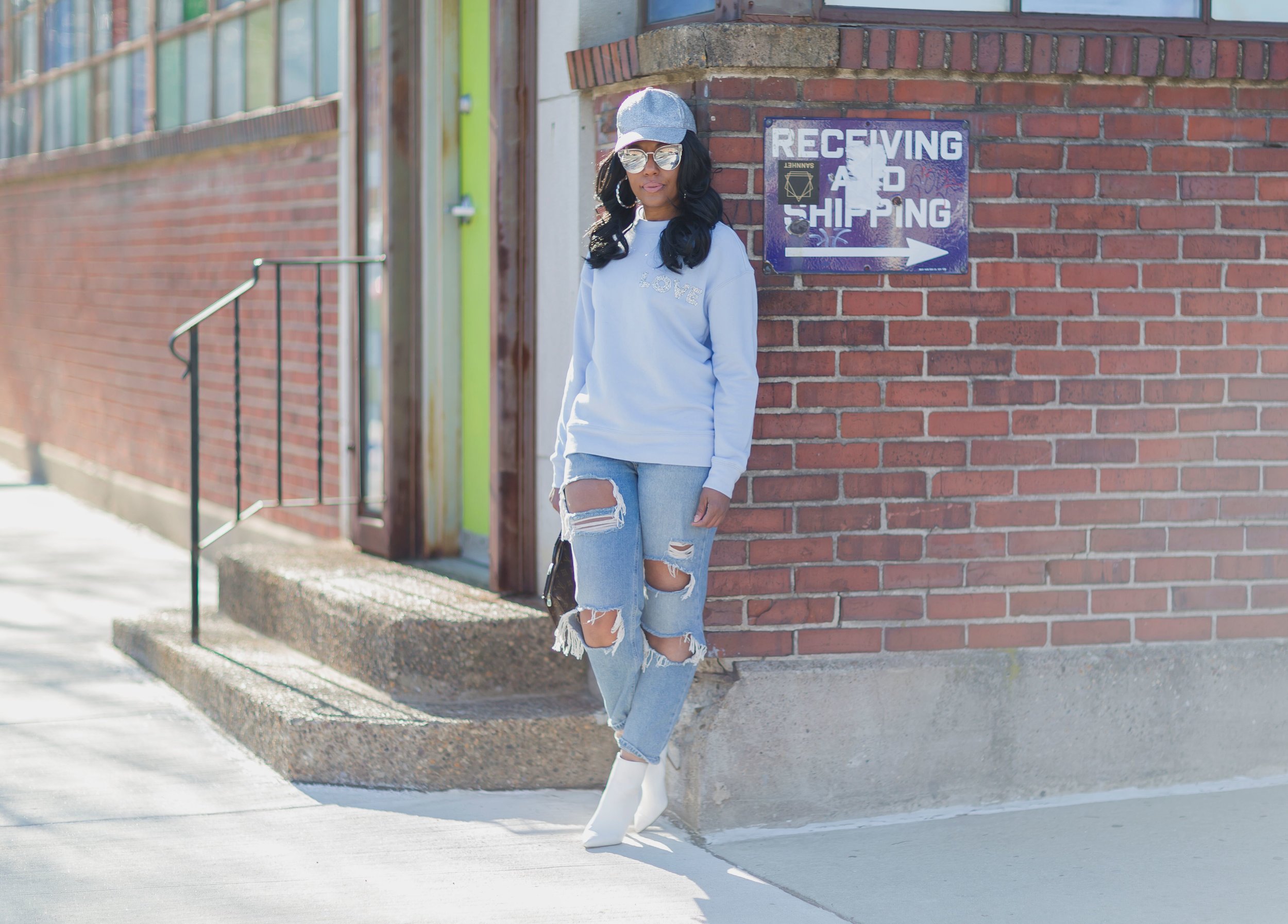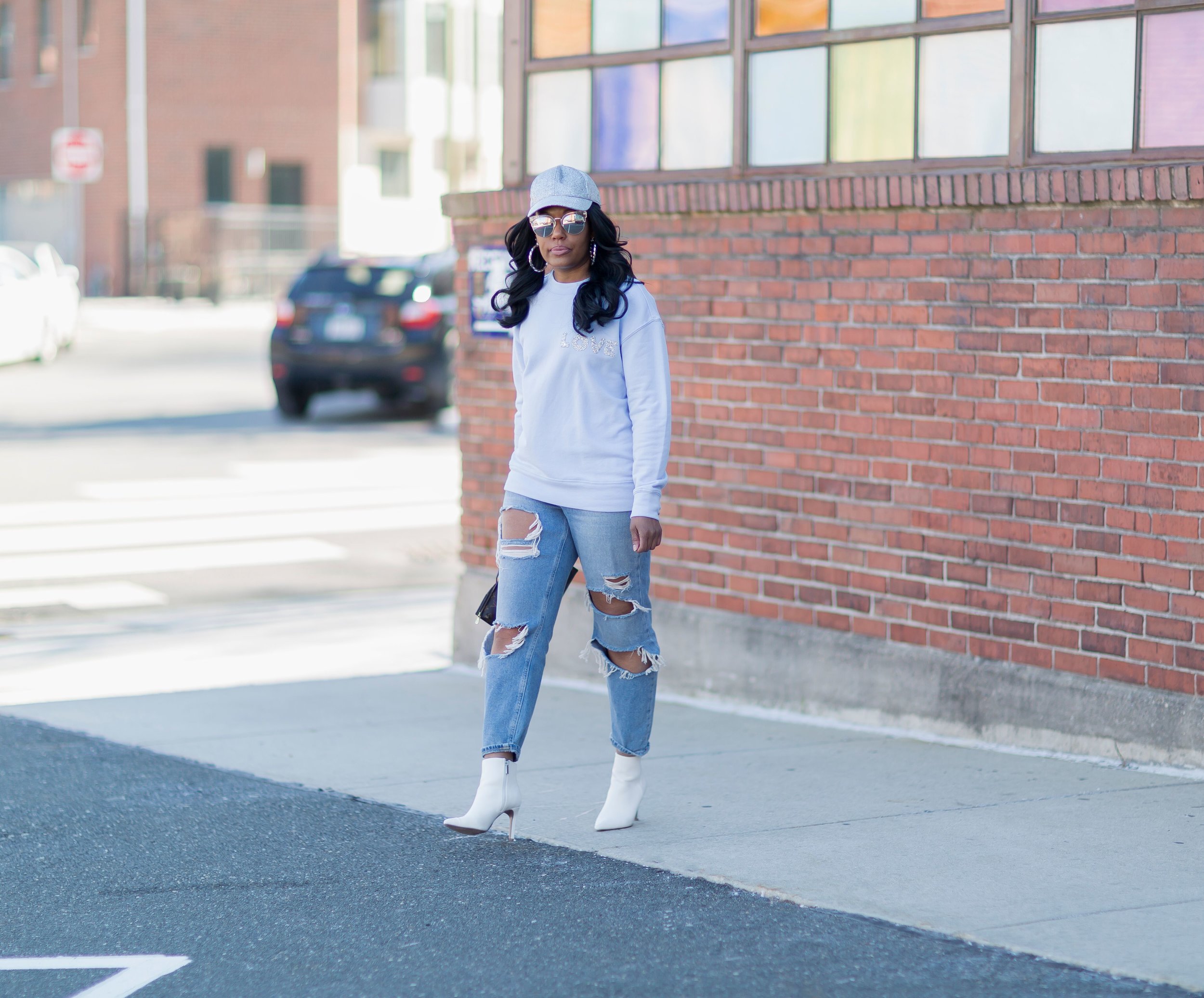 Have some fun when it comes to sweatshirts, the possibilities are endless when it comes to styling them. When comfortable and chic come together it's a win win and who doesn't own at least one sweatshirt in their closet that you can play around with different looks to see what matches your personal style.
STYLE TIPS
Here's a few ideas to be a little creative when styling your look.
Try pairing with a blazer, black trousers and high heel sandals.

Go with a patent leather trench, jeans and high heel booties.

Go casual with overalls, sneakers and a cool pair of sunglasses.
Comment on how you like to style sweatshirts and thanks for stopping by!