Don't sleep on bandeau tops, they're the perfect strapless garment that can be a great layering piece. I think it's a fun and easy way to style your look without being complicated. The one I'm wearing was part of a two piece midi skirt from Eve Lawrence boutique that I wore recently without the bandeau top in this post. I wanted to have a little fun with the top and decided to show another option to wear it separately from the skirt.
STYLING THIS LOOK
Now when I styled this look I wanted something that was sexy yet casual enough for going out in the evening with your girlfriends for drinks, a date night out or a fun event that has a sexy vibe to it. It was freezing outside when this was shot so believe me not going without a coat wouldn't d be an option in real life. The bandeau top has a mix of white and gold with white fringe going along the top and bottom. I paired it with a black blazer for the layering piece which I think is perfect when you're wearing this kind of top in the winter time. Of course if you live in warmer climate you could go without the blazer or maybe go with a lightweight one in maybe white or some other lighter color depending on the color of your top.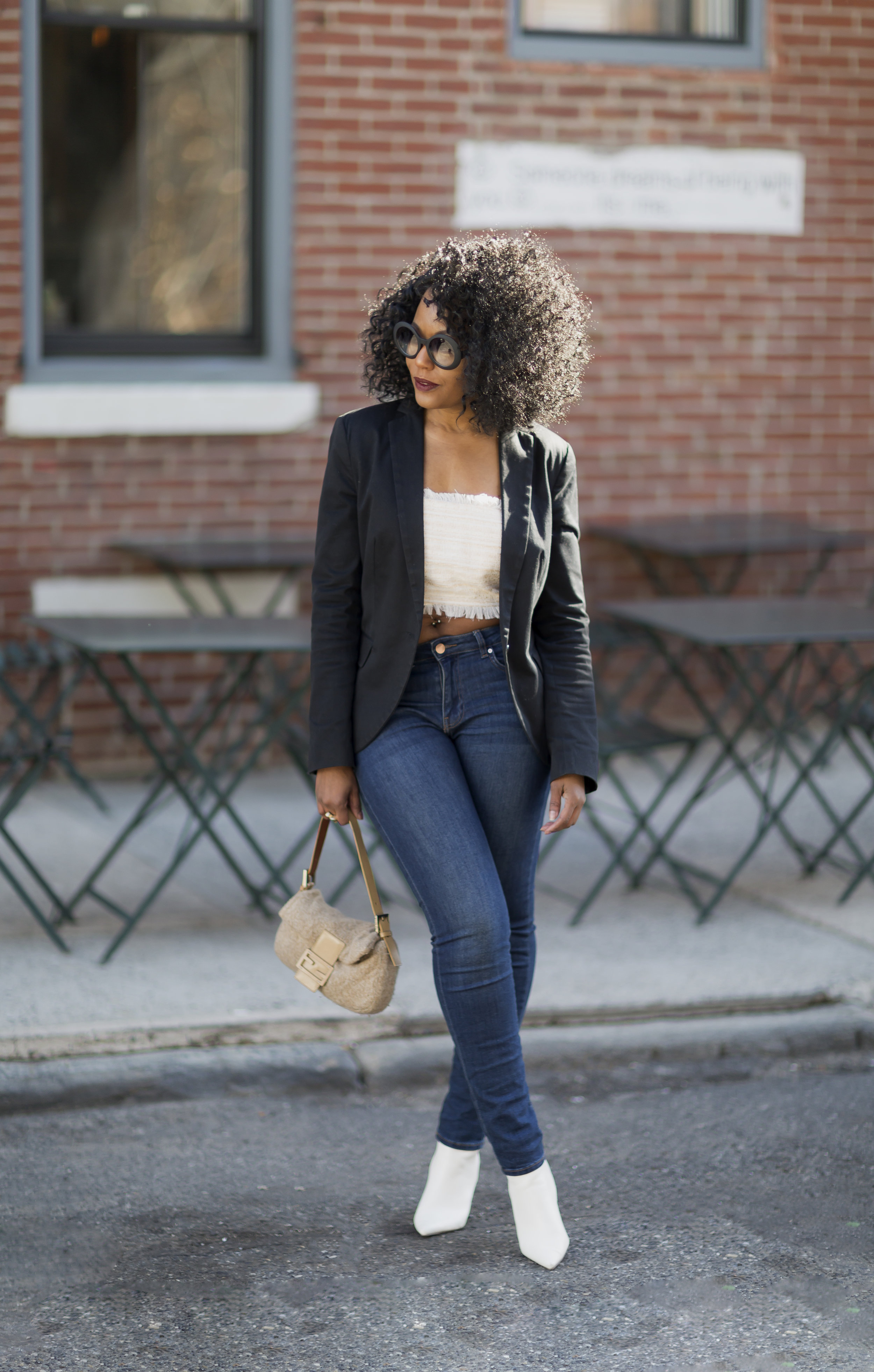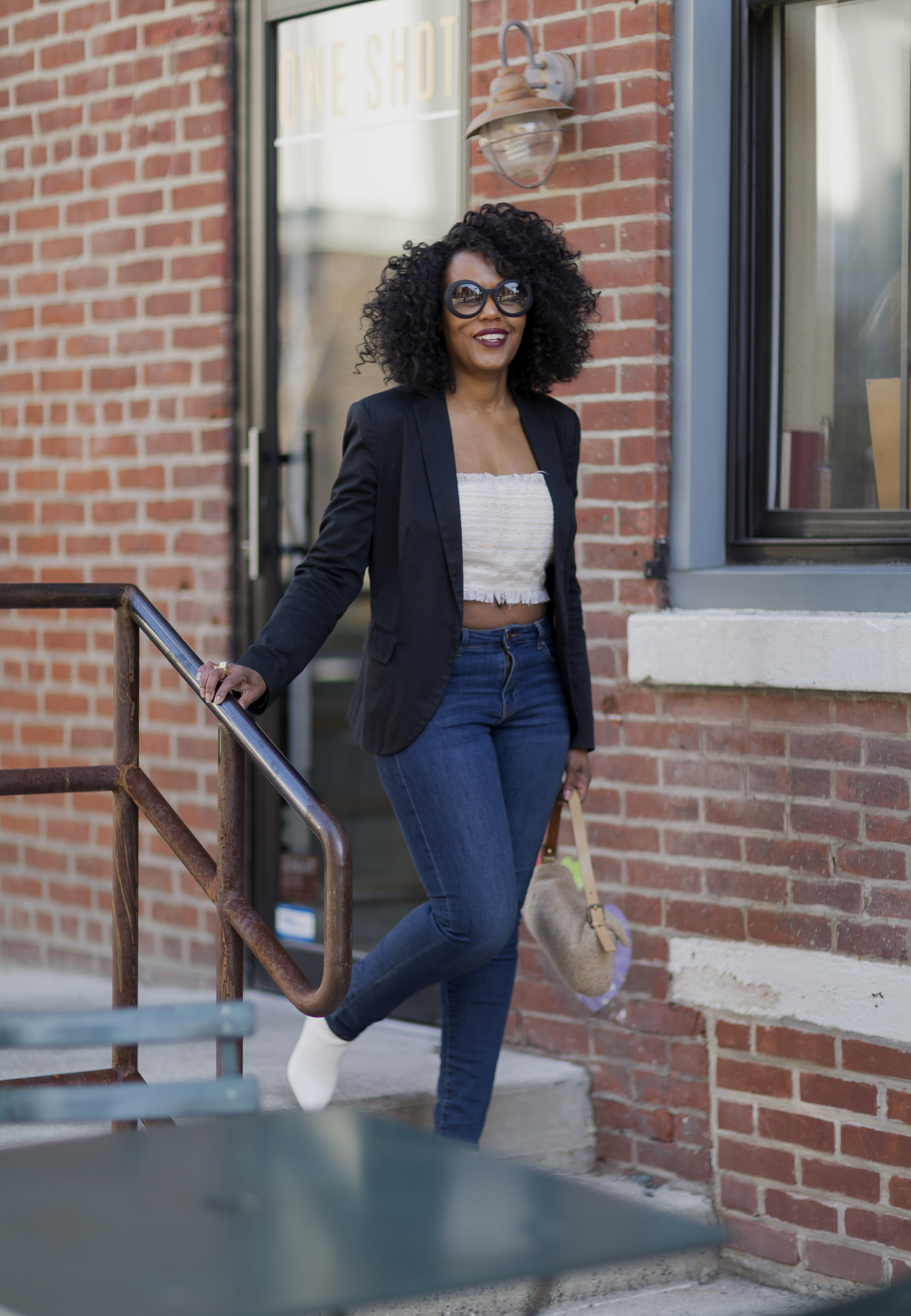 Because I went with a more casual chic look I worn a dark denim jean and my favorite pair of white booties that go with just about everything. I think the white boots gave just the right amount of pop that played off of the white in the top, but even black or gold booties would also look good with this outfit. This is such an easy and inexpensive look that you can pull together and add your own accessories to with what you already have in your closet.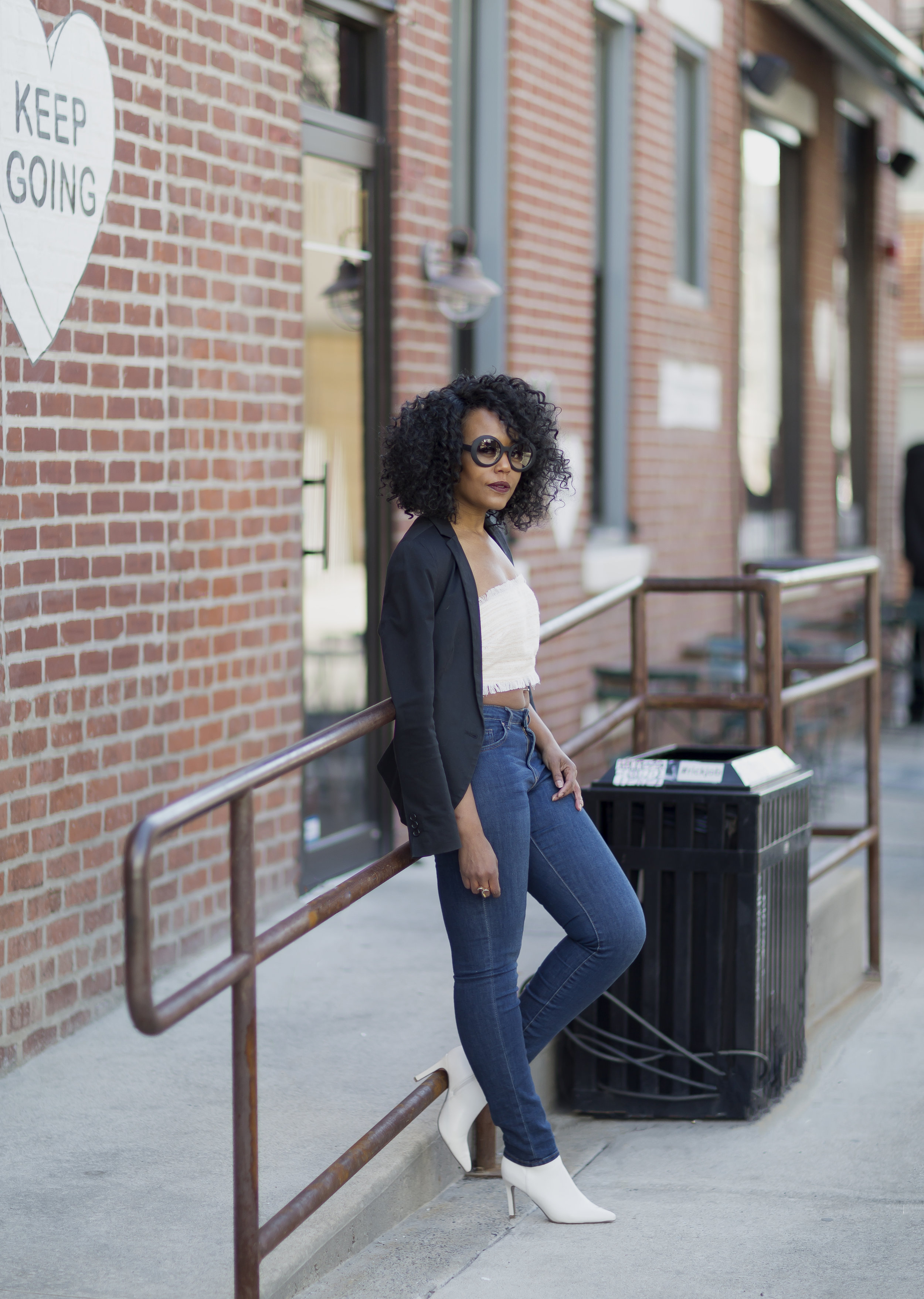 STYLING TIPS
Here are a few basic styling tips that you can follow for wearing a bandeau top:
Layer over or under other pieces

If you decide to wear it by itself, pair with a high-waisted pant or long skirt

Try to avoid excessively shiny fabrics, but don't be afraid to play with different patterns or textures
Share your comments on bandeau tops and if you would wear one.