One of my favorite type of skirt is the pencil skirt. This skirt from Eve Lawrence boutique is the perfect additional to your wardrobe that's versatile enough to style with many different looks. I love the rib knit texture and the bodycon fit that allows my curves to show. If you haven't seen my other looks where I featured some other amazing pieces from this boutique you can check them out here and also here.
PENCIL SKIRT
I decided to play with a different hue of grey when I styled the pencil skirt. I paired this ruffled jacket that I wore as a top that's a darker grey then the skirt so the outfit gives off a monochromatic look. For my accessories I went with black adding suede knee high boots and a newsboy cap. This look can be for date night or girls night when you want to be sexy and fashion forward during the winter months.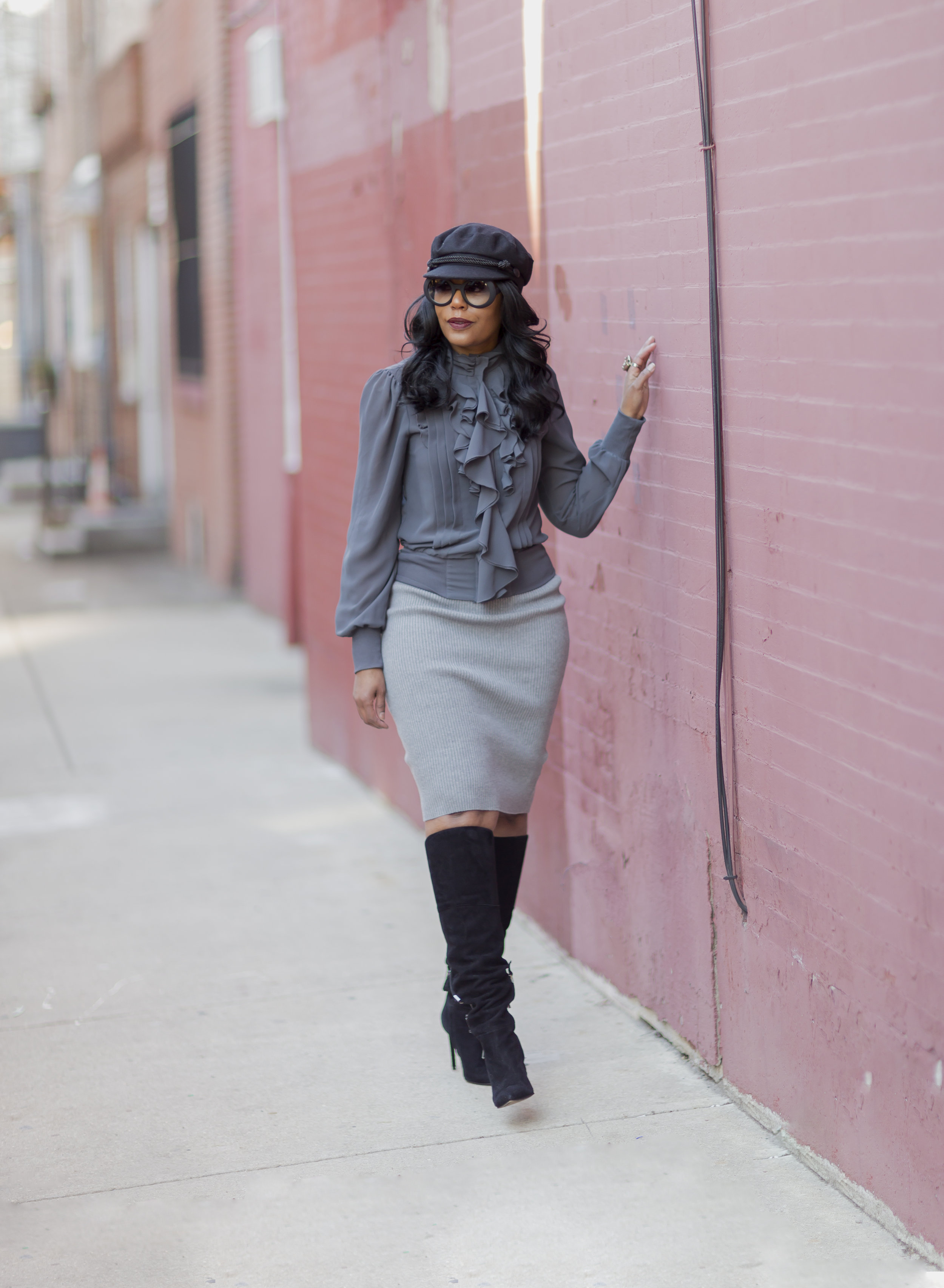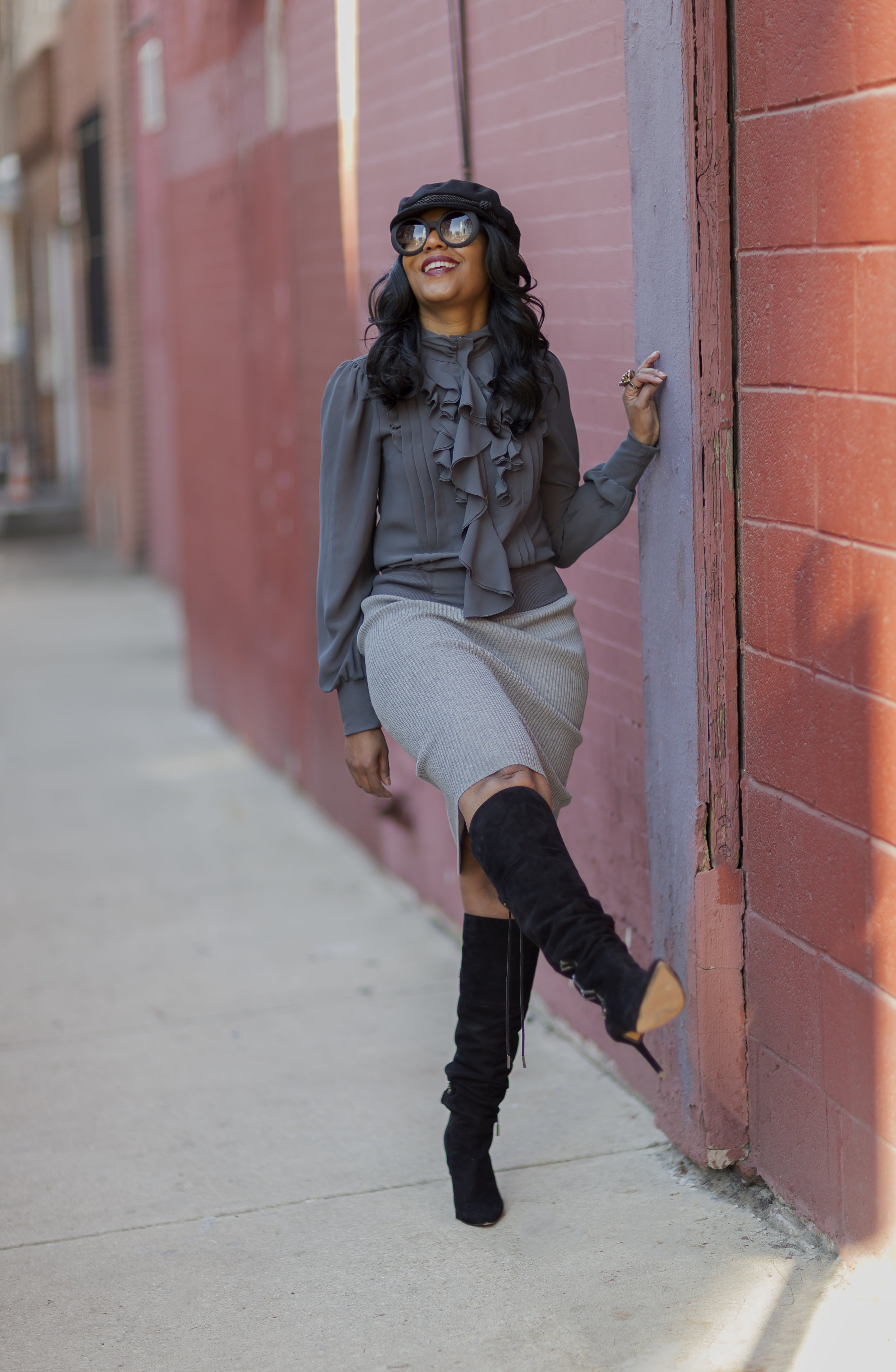 What I love about this pencil skirt is you can go from the office straight to happy hour making it the perfect item to have in your wardrobe. Whatever your body type is a pencil skirt can flatter your figure it's all about how you style it. I know we sometimes have a tendency to want to be completely bulked up during the wintertime, but this skirt is one sure-fire way to keep your ensemble slim and sleek this season. Don't be afraid to play with bold hues, fun prints, and rich textures for fresh new options.
STYLE TIPS
Here are a few ideas to style your pencil skirt for winter.
Pair a thigh high leather boot that keeps you warm and adds texture to your look.

Wear a white blouse and add a multi-hued sweater.

Pair an oversized sweater and ankle boots.

Pair a sweater turtleneck and accessorize it with a statement necklace for a luxe touch.
Share how you like to style your pencil skirt during the winter.