STATEMENT DRESS
It's not as often as I like, but I love when I get the chance to wear a pretty little statement dress. When the dress is the focal point of my look it makes it easy to pull everything else together without a lot of fuss or time. This dress is from Eve Lawrence boutique and if you saw my last post which is here, you know that I'm their brand ambassador and will be sharing my looks that you can shop.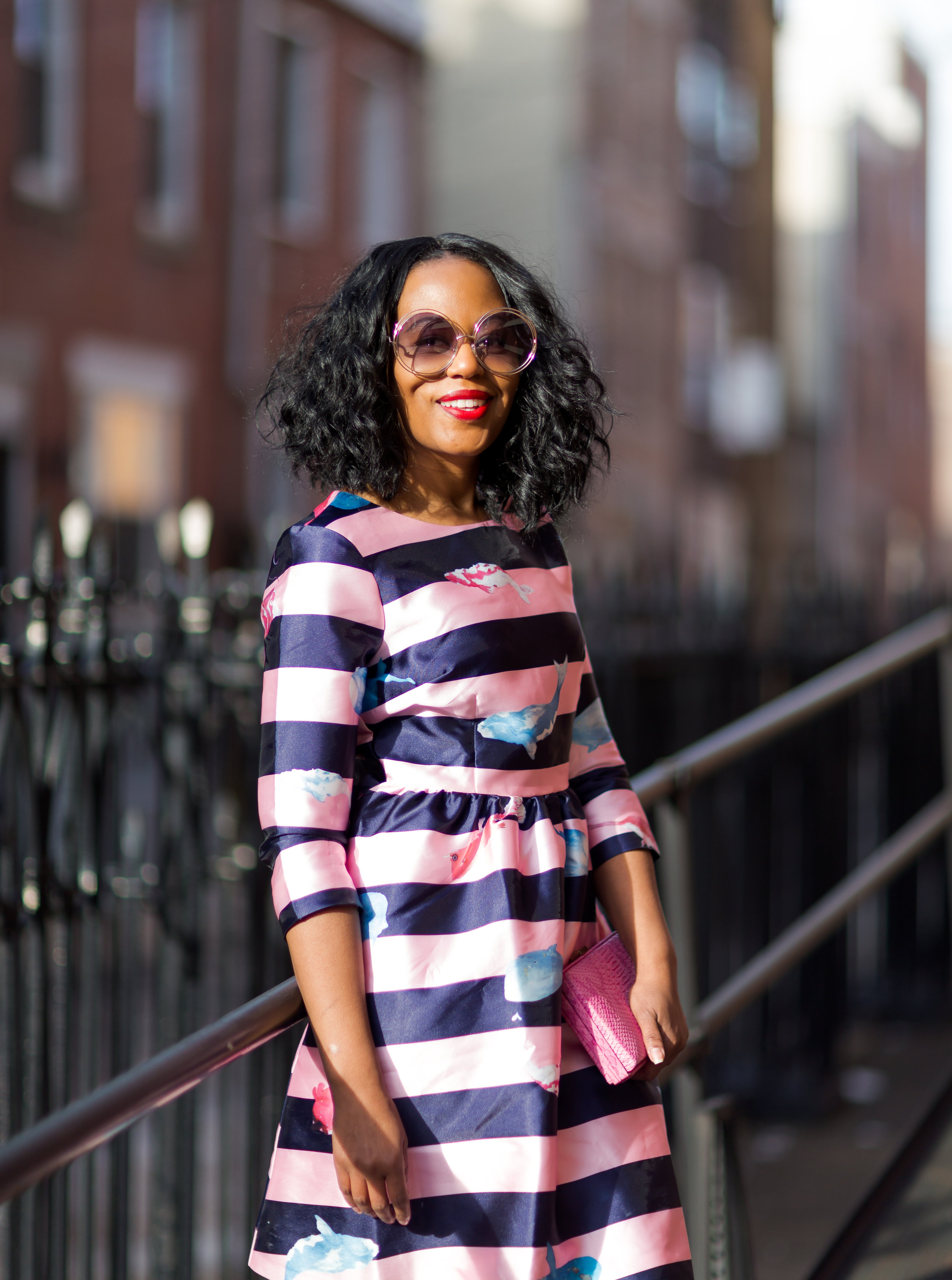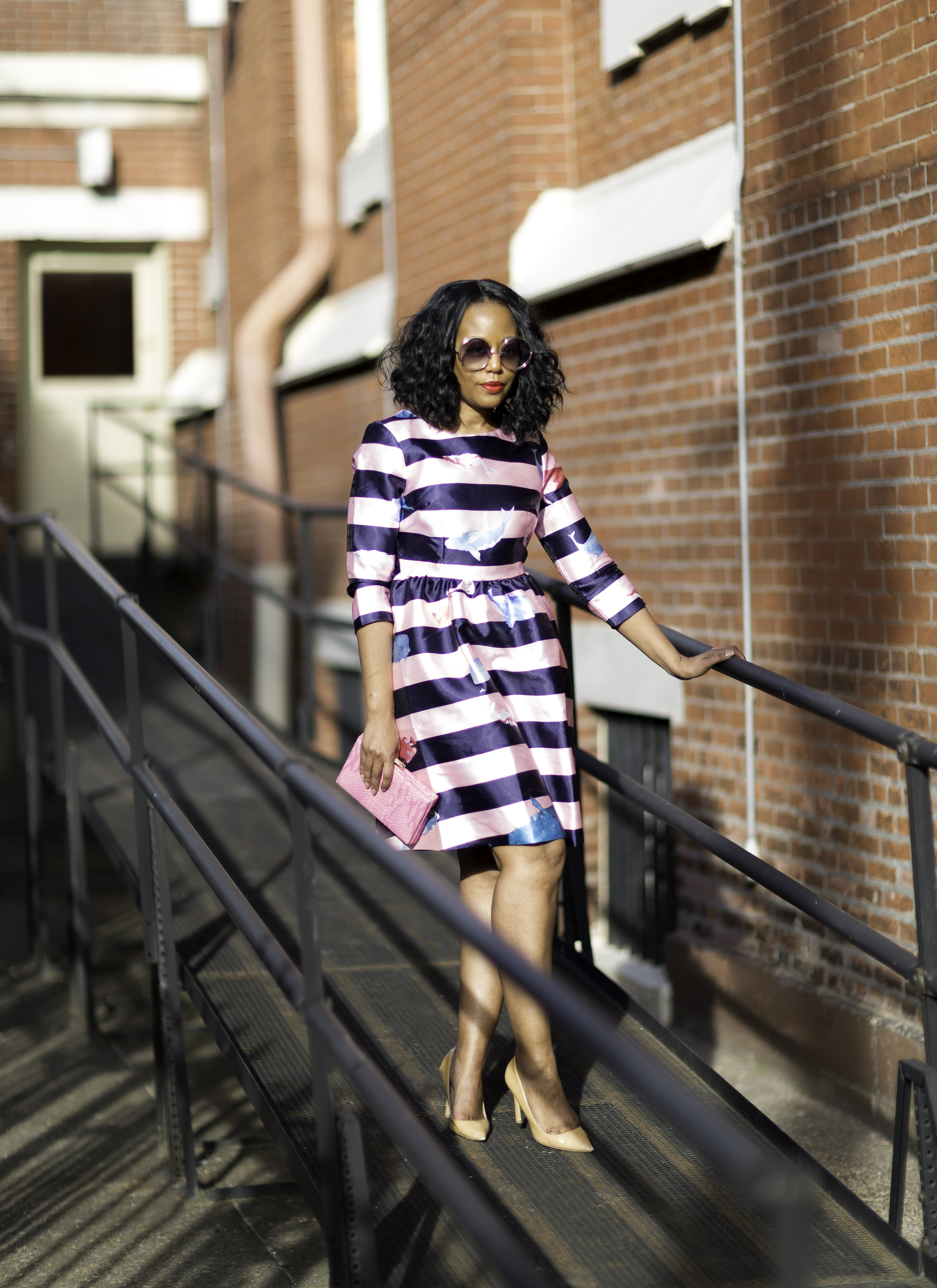 I promise you my first thought when I saw this dress was Carrie from "Sex in the City", I mean this is the ultimate girly girl dress. Listen, I'm so here for the details, which if you really pay attention you will notice that the design has whales and fish on it with horizontal stripes and the fun mix of colors of pink and blue. This is the perfect statement dress for those girl brunches, women conferences, bridal showers or engagement parties.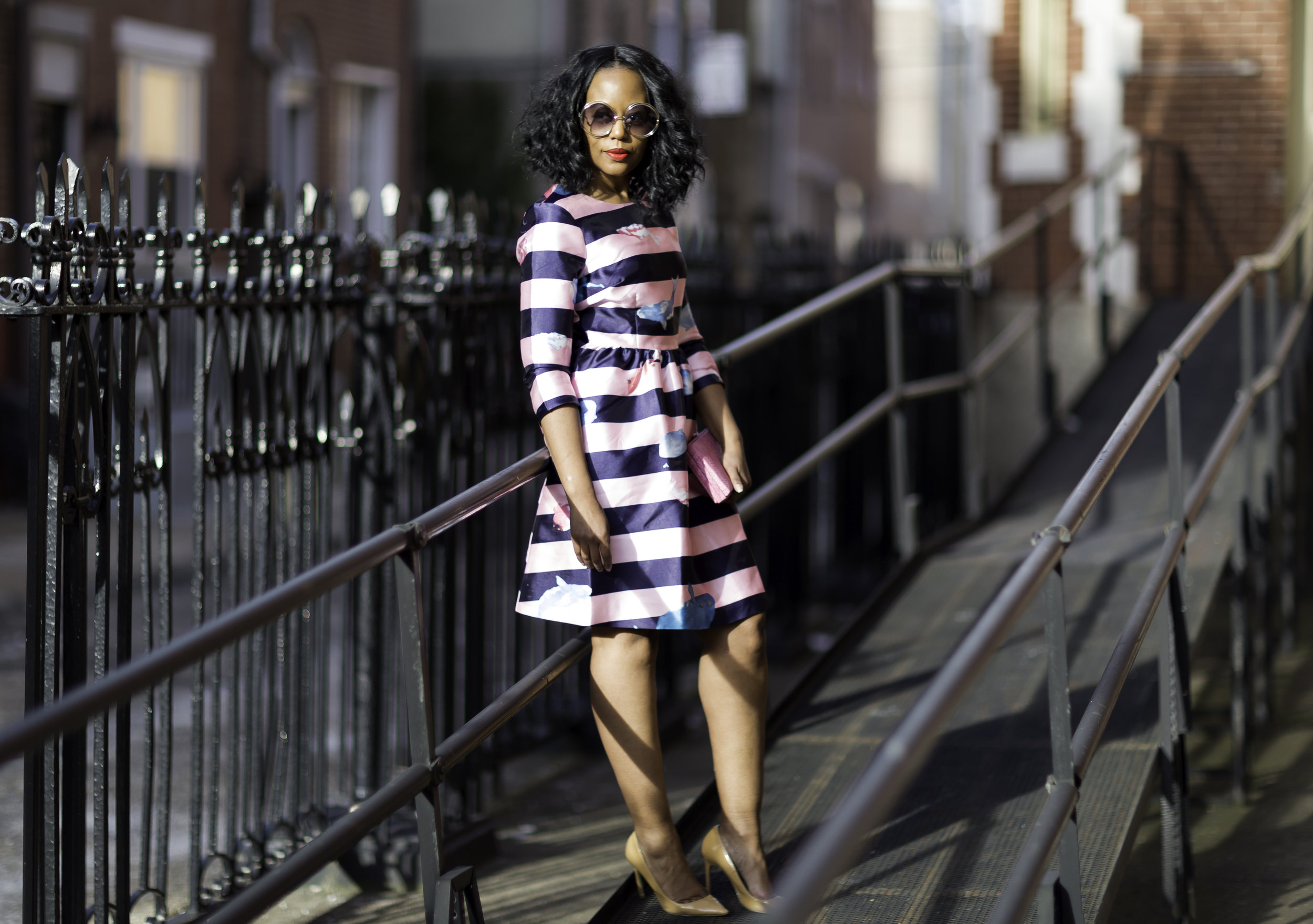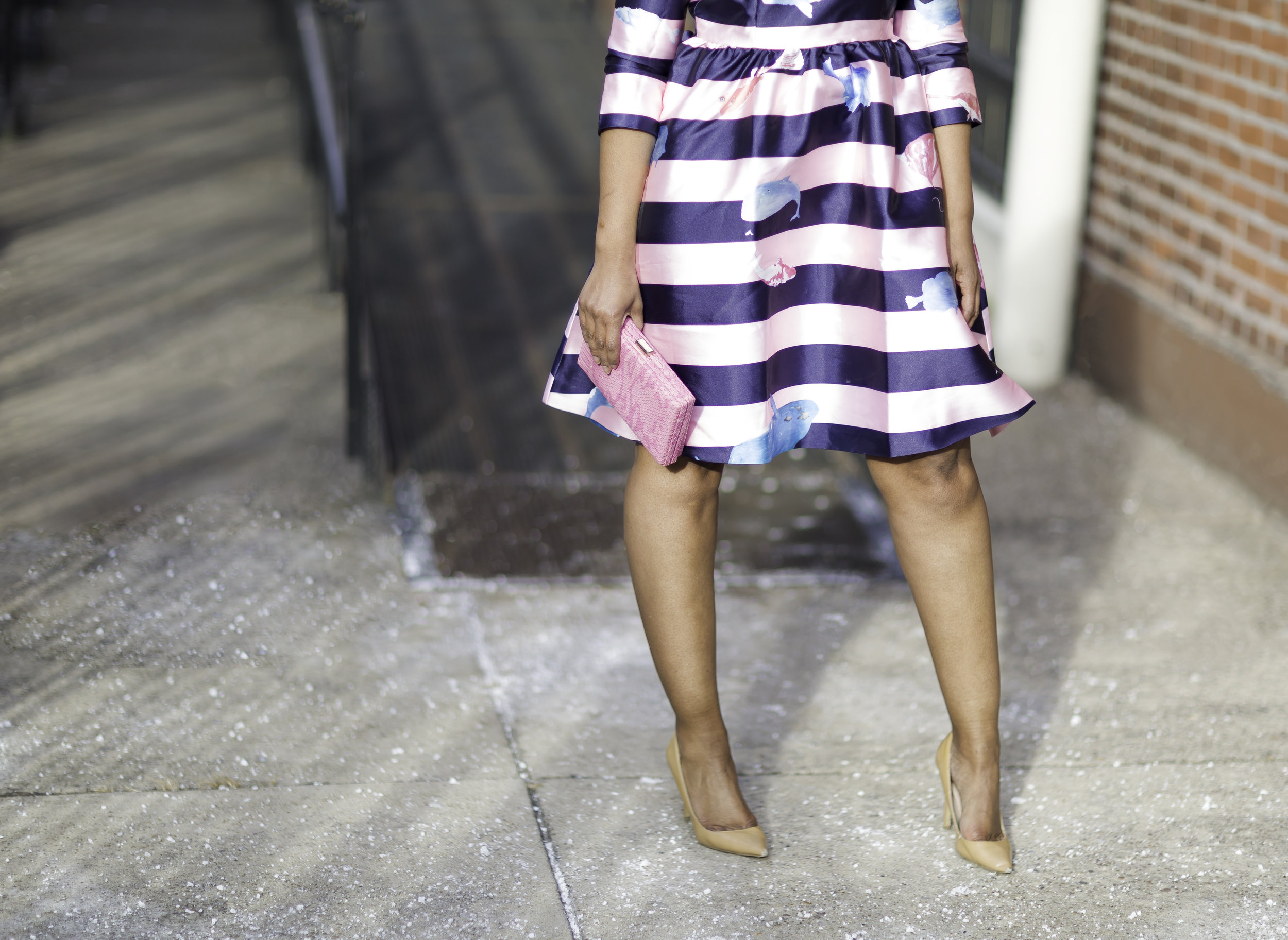 Don't shy away from color in the winter time, those who live in warmer climate wear these brighter colors all season long. My philosophy is every item of clothing can be functional in different seasons when you add the right staple piece to your look. In this case I went with a neutral patent leather heel but of course if it's warmer switch that out for an open toe sandal and keep it simple because the dress is doing enough so go with pink, white, blue, black or neutral with your shoe selection color. For my final accessory I used my pink clutch that I've owned forever, a big bag in my opinion would take away from the dress so go for chic and simple.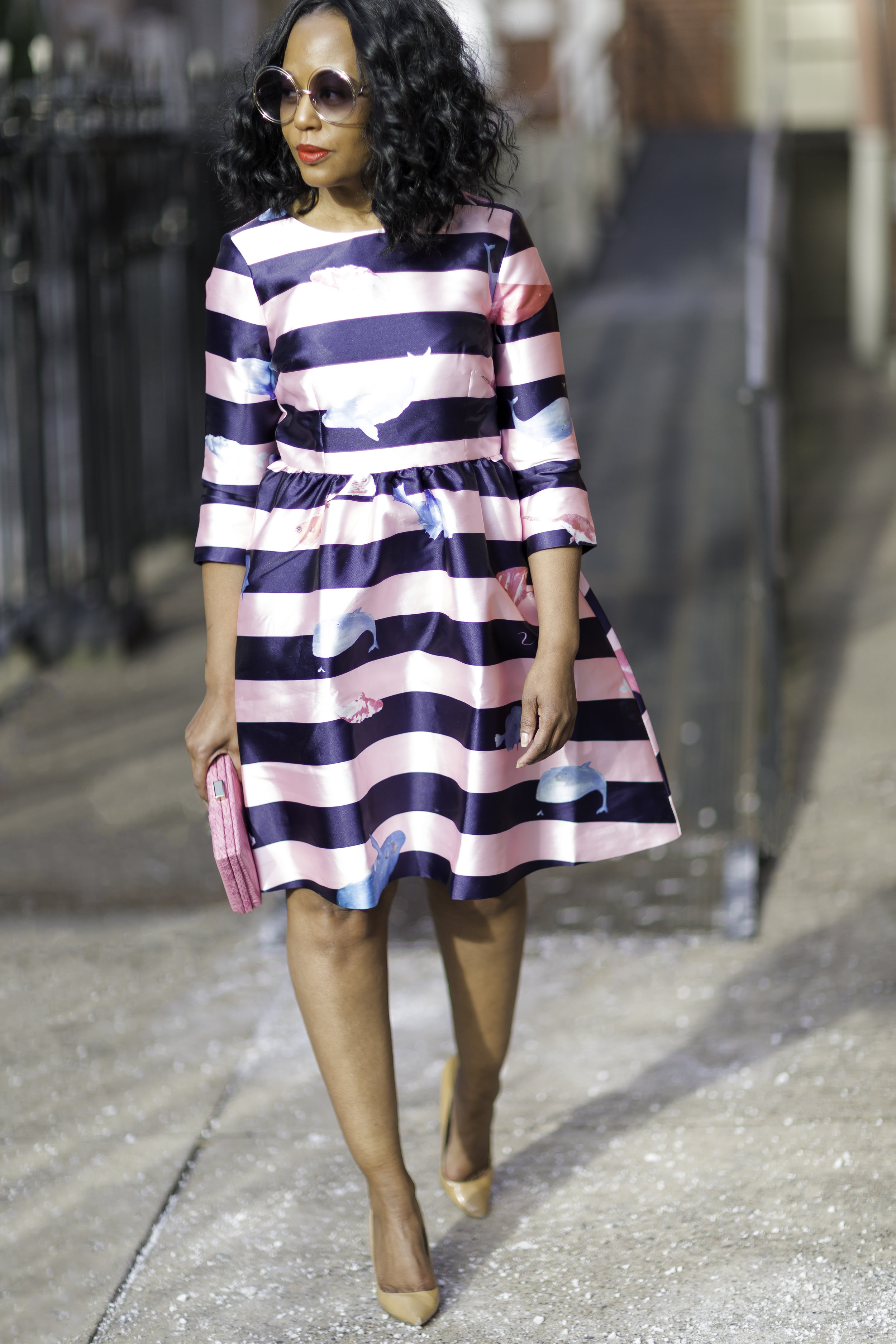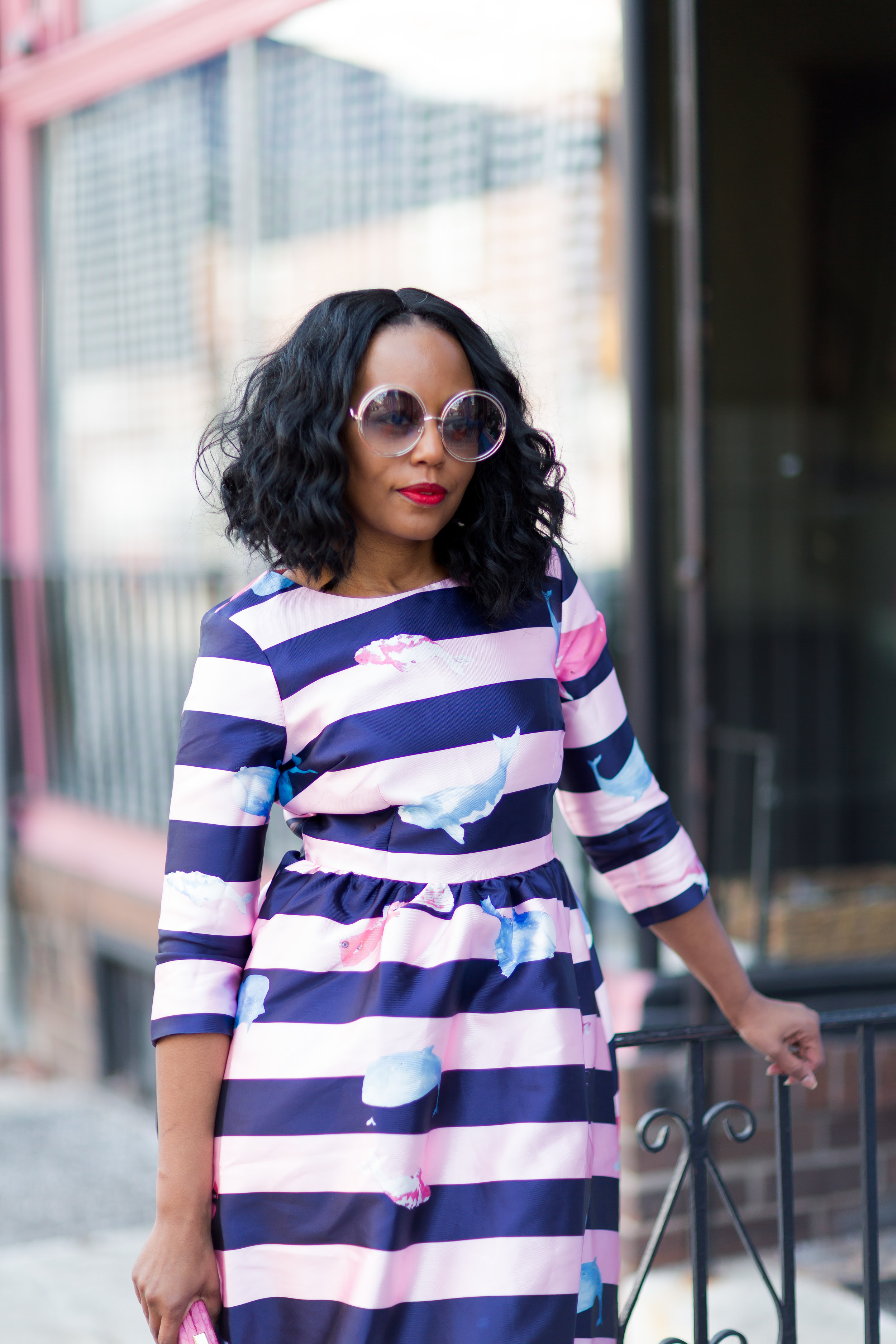 STYLE TIP
Here are some outerwear ideas of what you can wear with a more dressier dress in the winter months and remove when you get to your event.
Wool Dress Coat

Cape/Shawl

Faux Fur Shrug or Bolero

Leather Jacket

Velvet/Satin Blazer
Leave a comment on your thoughts on statement dresses and if you own one.