Once the warmer weather is upon us, one essential that I love to see and wear every spring and summer is white jeans. It's just something about the look of white jeans during this season that gets me excited to try fresh looks with this staple piece. This is the perfect time to give your blue denim a few months off and let your white jeans shine. I'll show you three looks that I choose to give you some items that can easily be recreated adding your own personal style.
Pair with a white blouse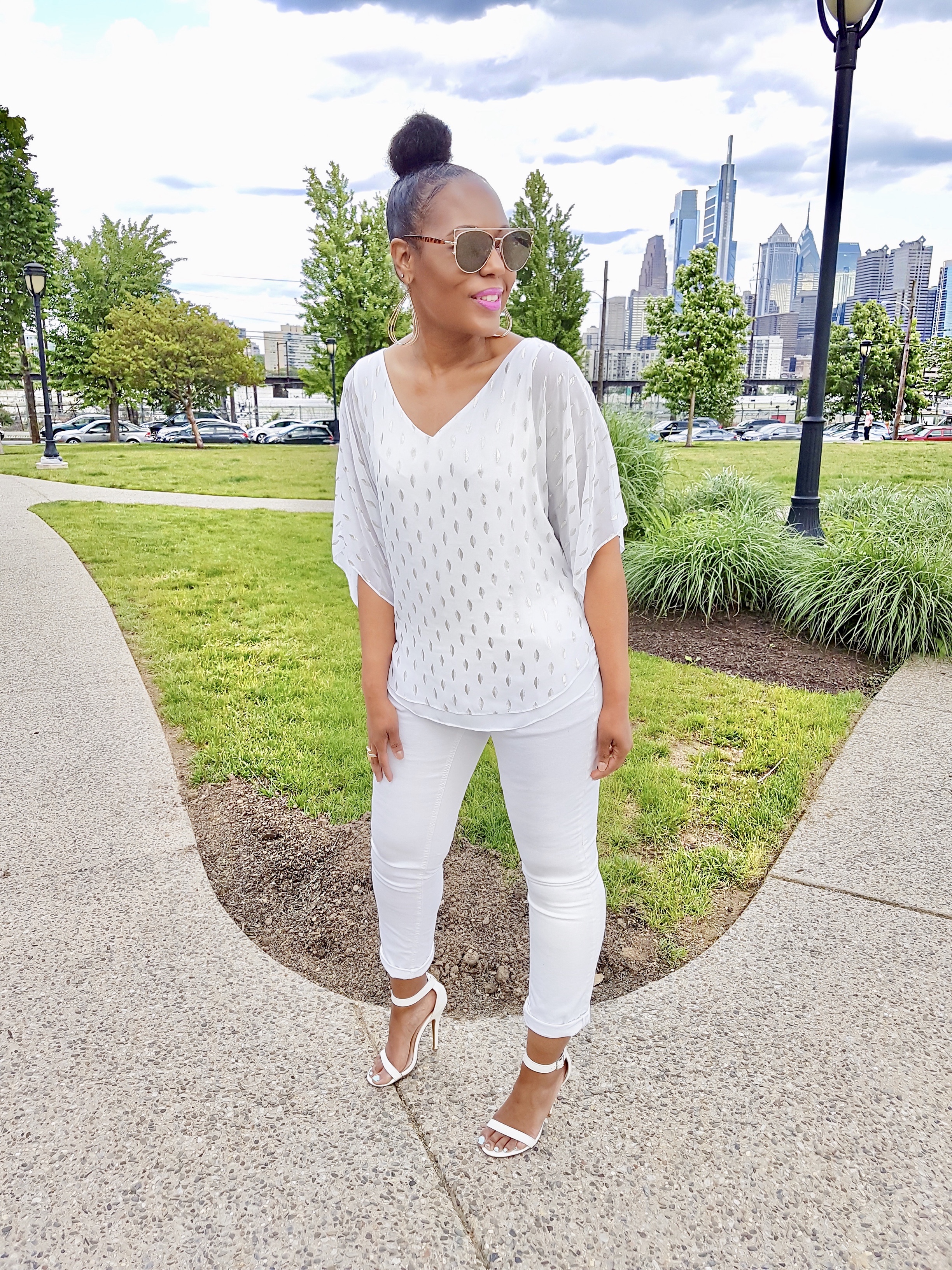 A simple, clean look is an all white one which makes getting dress a breeze, monochrome dressing is a great way to style your white jeans. All you need to do is throw on a breezy white blouse like the one I have on which also has some gold accents. Keep your accessories equally minimal, I just have on gold earrings. With this look less is more.
With a pop of color
A bright color is always a fun way to pair white jeans because it will liven up your look. I choose this bright pink button down top as my bold color and wore an equally bold shoe that also pink. Don't be afraid to try color just make sure it's a color that works well with your skin tone so that it doesn't wash you out.
With a black blouse
A black blouse is a classic look with white jeans it just looks so pulled together. I'm wearing a silk blouse with mine I love the way silk looks but you can do any black blouse that you like. I also kept everything black including my shoes, but a pop of color with your shoes is another great way to style the black and white look adding some contrast.
Stylist Tips
Not all white jeans are made alike so take your time when you're looking for the perfect pair, you may need to go through several pairs before finding the perfect fit and style that you love.
We all know that accidents do happen and it may be inevitable that at some point you get something on those white jeans of yours, but never the worry just keep a stain remover pen in your bag for that just in case moment so that you're fully prepared to tackle that stain.
Comment and let me know how you feel about styling white jeans and what's your favorite way to style yours.