The one must-have that I can not live without is a blazer. Long gone are the days of thinking it's only for the workplace, it can be styled so many different ways that you'll never get tired of wearing them. A blazer is without a doubt a part of my go-to style uniform. It's one of the easiest ways to elevate your style and look more polished and put together.
Today I'm going to be sharing my favorite way that I like to style them!
Because I'm a casual girl at heart but I also don't have to be dressed up for my everyday lifestyle, I love to add a blazer for that simple yet still chic look. Now with that being said, my go-to when pairing this look is jeans, another one of my favorites, I swear I could wear them everyday and sometimes I do just that!
Blazers with boyfriend jeans: A great way to elevate your casual look is by pairing your blazer with boyfriend jeans, roll them up above your ankle like I did if you like a little edge to your look. It also helps to show off the shoes I paired with them that have tassels that go around my ankle. I wore a tube top which I think is fun and flirty but still casual enough for a day look. A well-cut blazer like the one I'm wearing adds a feminine complement to the looser fit of the boyfriend jean by defining the waist. This J.Crew blazer was a thrift find that I only paid $4 for, so it pays to shop around when looking for a good blazer. And to finish off my look I added a small bag that I could wear as a cross body or over my shoulder.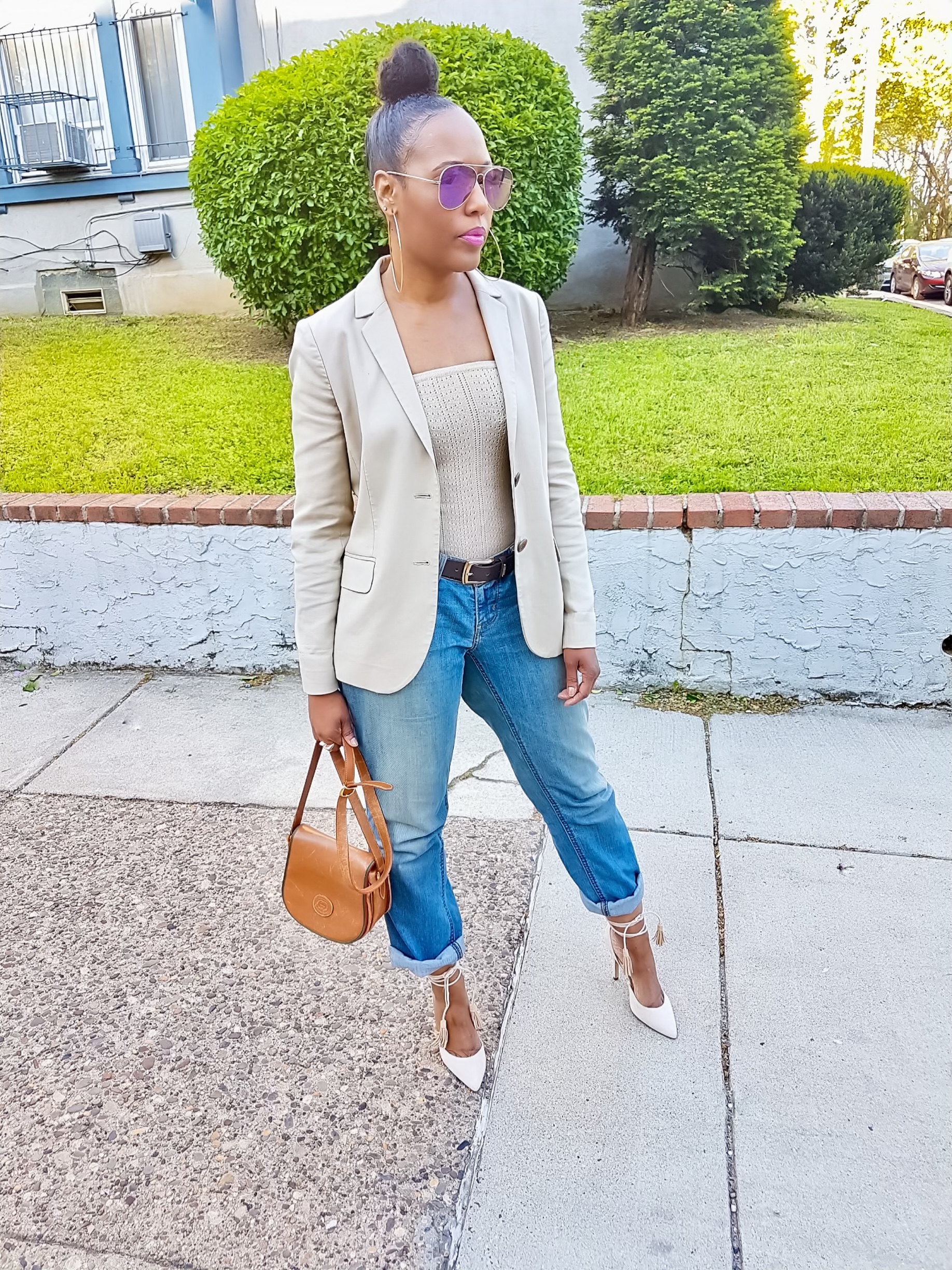 Without a doubt, blazers are a classic piece. Just be sure to invest in one that is well tailored and you'll always be in fashion!
How do you rock your blazer? Let me know in the comments below!