DENIM SKIRT
There's nothing I love more than denim, and a skirt is just the icing on the cake for me when I want to switch things up from wearing jeans. It's the perfect transitional piece now that Fall is officially here. I love that you can have so many options when it comes to wearing a denim skirt. This skirt was taken right from my closet and one of the things I really love is the length and the pleated details in the front, it gives it character and a unique look. In one of my previous post you can see how I styled this same denim skirt with an off the shoulder top for the Spring season. All denim is not created equally so be sure to try on several styles to see what fits your body type the best. I also like that the denim is lighter on the sides and darker everywhere else.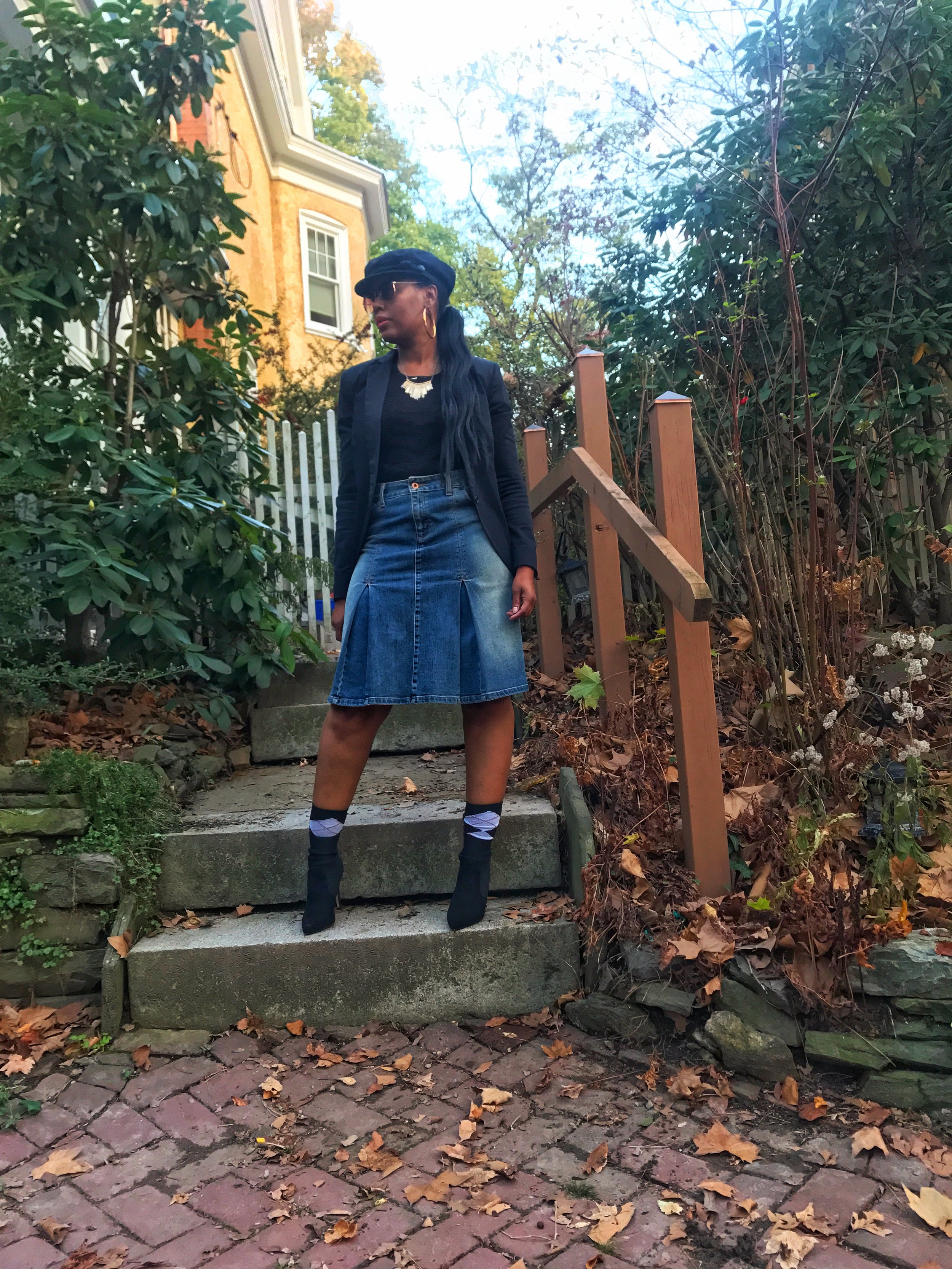 STYLING
I opted to wear all black with this skirt, pairing a light weight sweater and a blazer. The sweater has an almost see through type detailing and works well with the skirt. Now I'm a huge blazer girl so I couldn't resist adding this one as my layering piece to this look. It's a tuxedo cut blazer which gives the touch of class to a casual look. Both of these items are also from my closet, but you can definitely recreate this look very easily even if you didn't already own these pieces.
To finish off this look I wore my black sock booties, which have been my go to lately because they look good with everything and fit so well around the ankle. I wanted to take this look up a notch my adding some argyle socks with the booties so that they peeked out just above my ankles giving it a playful look. For my accessories I wore a gold necklace, hoop earrings, and a newsboy cap to complete this outfit.
Share your thoughts on transitioning a denim skirt and thank you for stopping by!