You may not believe me after seeing this post, but I wouldn't be caught wearing shorts of any kind as recently as a few years ago. I was always so self-conscious of my legs and thought they were too big so I would talk myself out of wearing them every time I would get my nerve up. As I've gotten older I realized how silly I was being and that all of me is beautiful, so shorts I'm here for you!
So since I had a perfectly good pair of shorts already available in my closet I thought these were a great choice for the summer. I picked these up awhile ago at H&M because I loved the color and the fact they were brown faux suede gave them a more expensive look and the quality of the material was good. Now if you know me you know that I love pockets, which sold me on these shorts and they also have a drawstring in the front. I decided to pair them with a light weight black top and black tie up booties.
I personally was going for a more street style look because I think shorts are a great option if you want to switch your look up a bit. They're good for a date night to the movies or an outdoor party or get together with friends. Of course if heels aren't your thing try a fancy pair of slide on mules with some pretty embroidery or a some jeweled sandals to keep the look chic. I guess you could say I have a new love for shorts!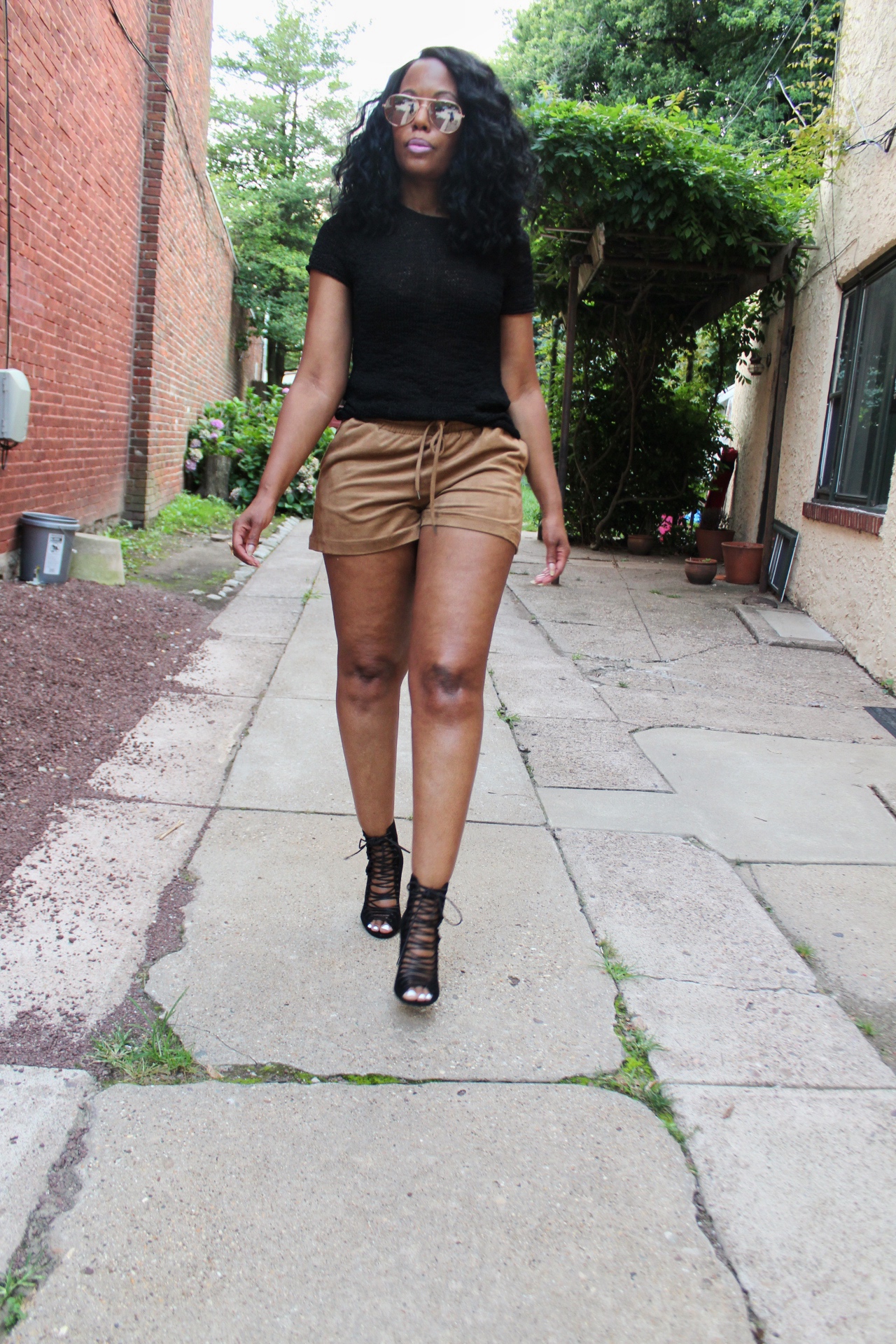 What I'm Wearing: Shorts (H&M) Alternative here | Top (old) | Booties (KendallandKylie)
Share how you feel about shorts and do you dress them up.