Hey Dolls!
I like to have a little fun with my wardrobe adding fun colors and trading my t shirts for a summer sweater. It's a nice and easy way to switch your wardrobe look up during the summer and add some versatility. That's exactly what I did with this orange polka dot sweater.
This sweater caught my attention immediately when I saw it, clearly you can see why it jumps right out at you. And the best part is I found this at a thrift store so the price was right. When I wear brighter colors during the summer I don't go overboard, usually I will pick one or two pieces that I really like and pair it with something that's already in my closet. I paired this with my jeans and heels to keep this look simple and casual. You could also wear a white blazer to elevate this look even more still leaving the attention on the sweater.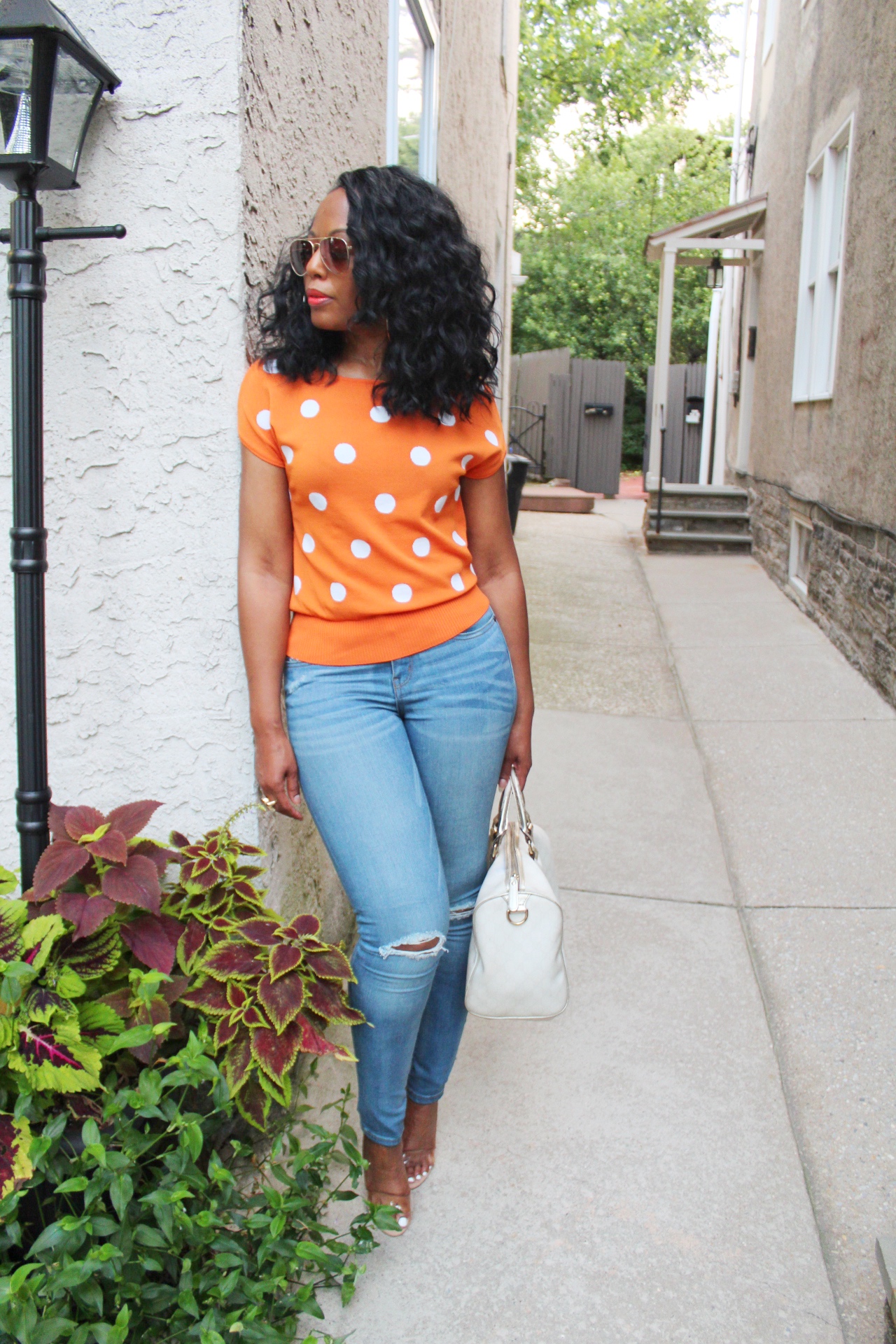 It's fine to experiment with some color, if it's a trendy piece shop at a lower price point retailer chain like Forever21. This way you're not breaking the bank and you get one season wear if you don't choose to wear it or don't like it anymore. Find colors that match your skin tone and won't wash you out. Have fun and create a look that matches your personal style.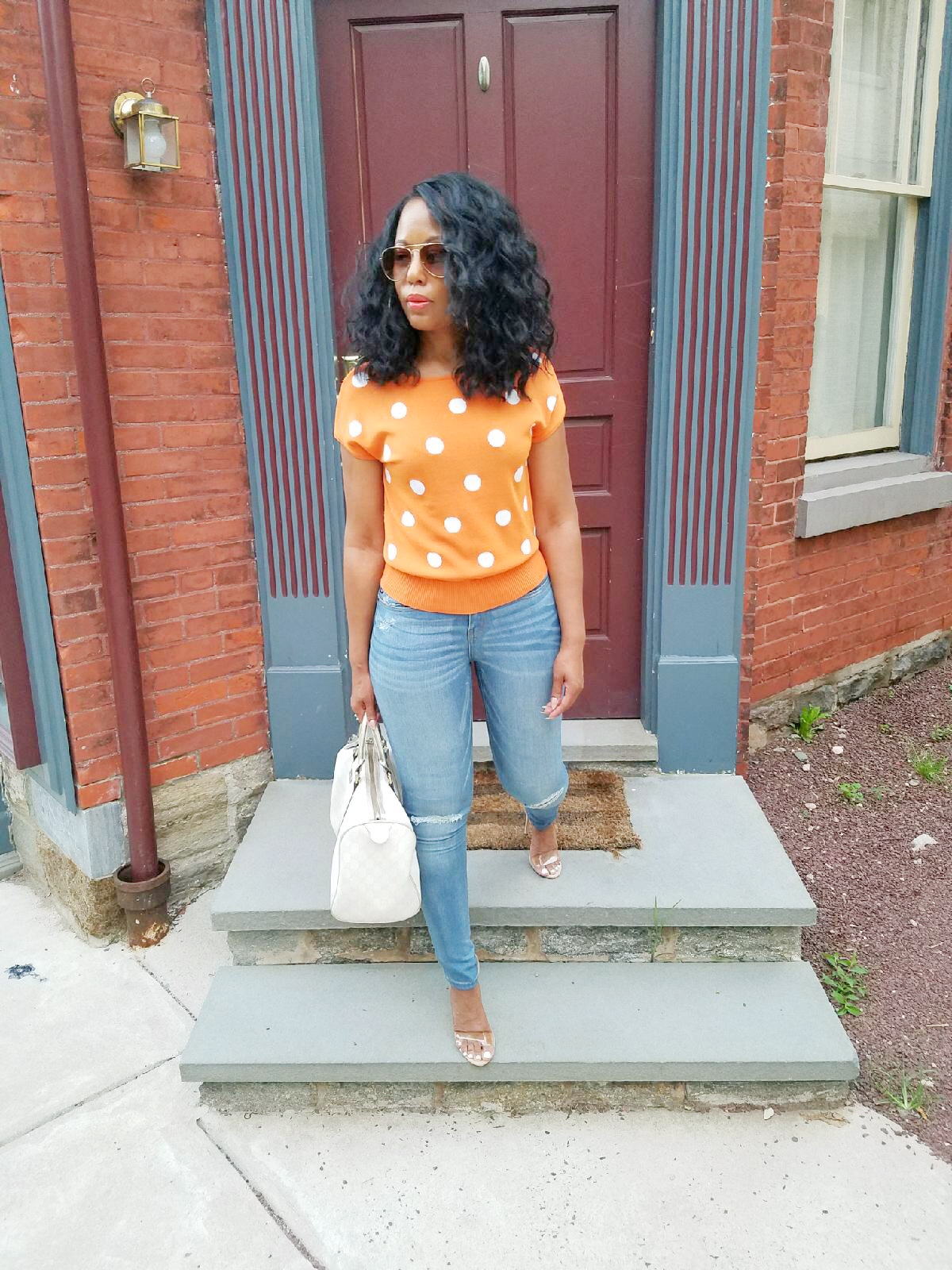 What I'm Wearing: Sweater(thrifted) Alternative here | Jeans(old)
Share your comments on how you at pops of color to your summer looks.