STYLING A BERET
The beret is an oldie but goodie that has made a chic comeback! This accessory is so easy to wear and will instantly elevate your style. I love the faux fur pom pom on this beret it's stylish and adds the fun part to this overall look. What's also great about a beret is the price tag, I got this one for under $20 and they come in many different colors! Now if you're not a pom pom kinda of girl you can get a beret without one. Not only is it the perfect add on to a look but it keeps you warm too.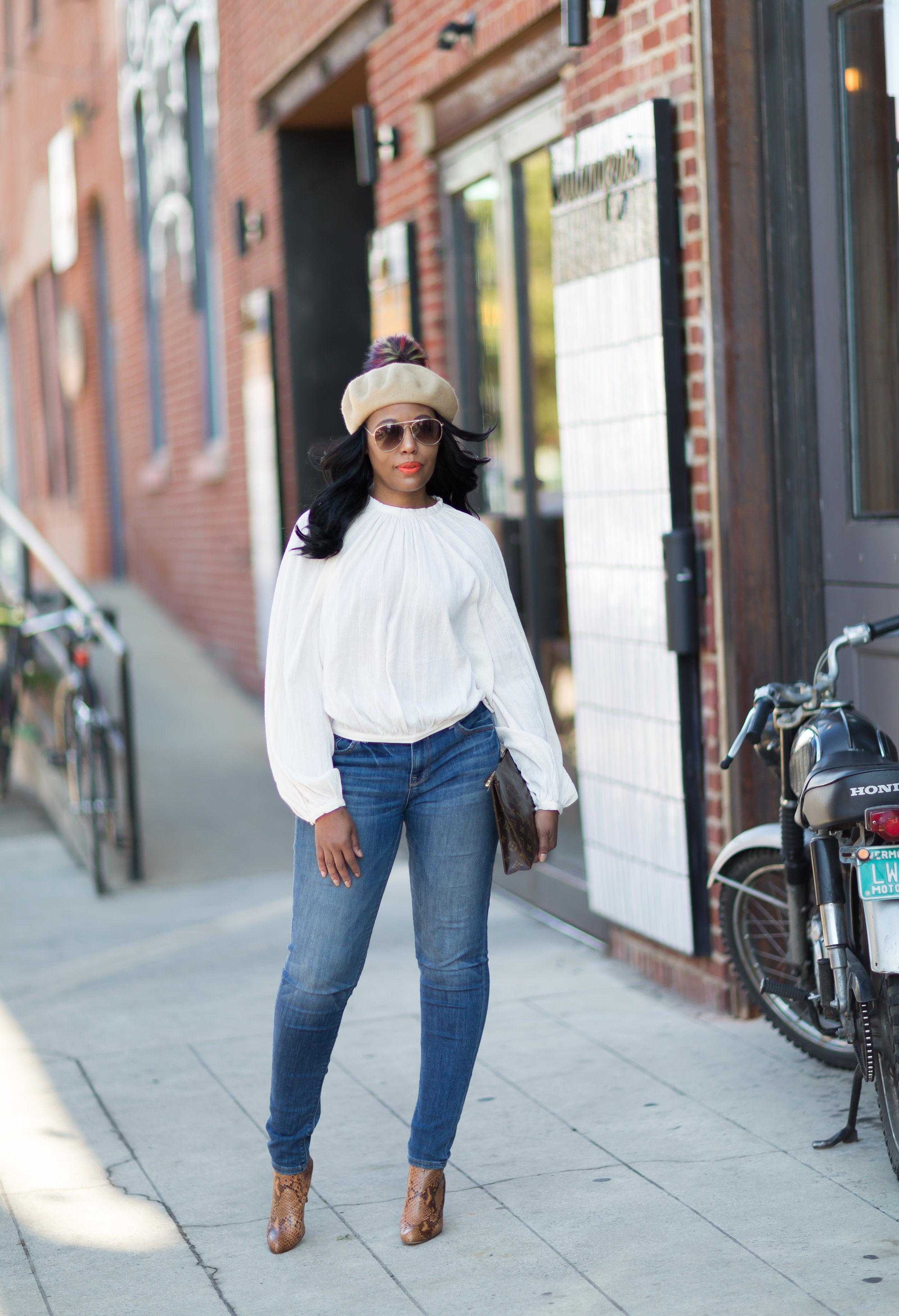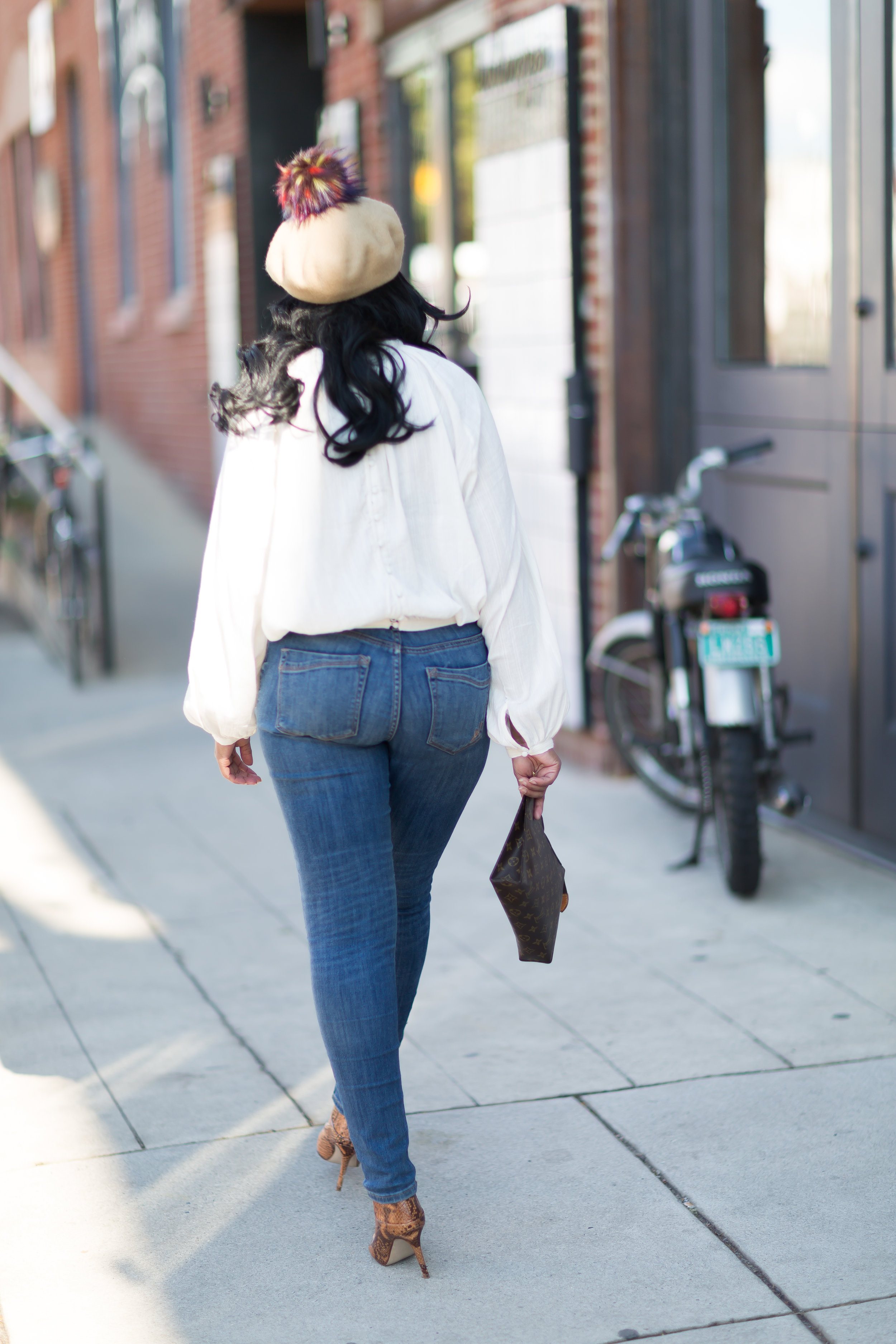 STYLING THE LOOK
I choose to wear a balloon-sleeved blouse that actually gave a parisian look and feel with the beret. Keeping this look casual chic I paired the blouse with jeans, but dress pants would be a great option for a more dressed up look. To complete the look I wore my snake printed booties that I already had in my closet that I purchased from Zara's. I love that they are comfortable, chic and goes perfectly with the color pattern of this look. Beret's are a simple and easy way to add an accessory to your look without having to do a lot, but gives the appearance that you did. It's such an easy way to update your look and not break the bank to do it.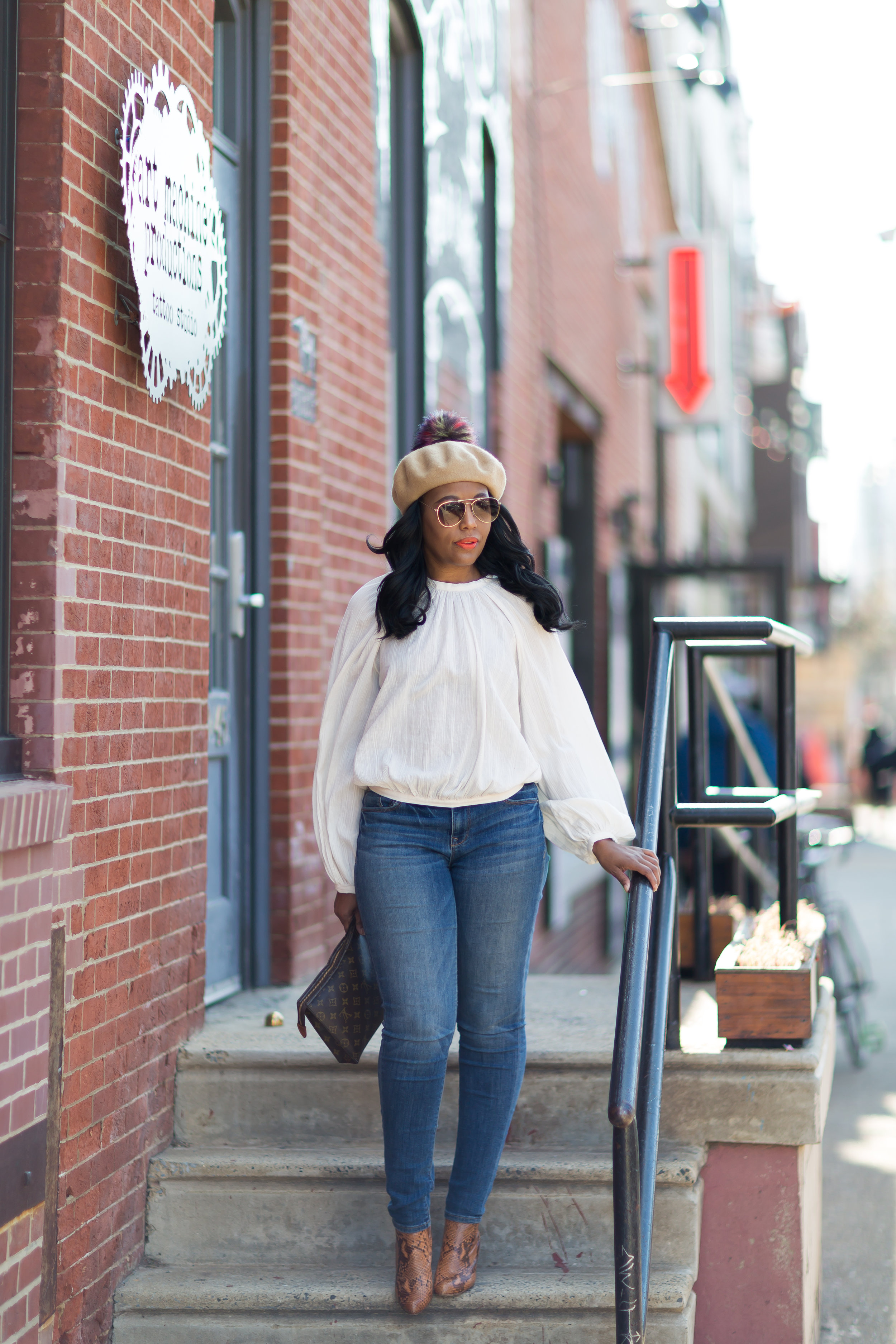 STYLE TIP
When wearing a beret try rocking it titled to the side with either your hair out or with a side ponytail having the ponytail on the opposite side of the titled beret for a feminine and classy look.
Share your comments about wearing a beret and thank you for stopping by!