OVERSIZED SWEATER
One thing that I love about the Fall is finally being able to wear sweaters. They're the perfect additional to any wardrobe because they work well with many different looks. Oversized sweaters are one of my favorites because you can stay cozy, warm and still be stylish all at the same time.
STYLING THIS LOOK
Now a rule of thumb when wearing anything that is oversized is to make sure that the bottom half is more fitted. This allows for a balanced look and gives you an effortlessly chic look. I paired this sweater with faux leather pants that fit well in all the right places especially at the ankles where the pants are tapered. You could also wear some fitted jeans or tailored ankle pants which all looks including the faux leather pants could be options for the workplace. Booties have been a go to for me with so many looks and this outfit is no different, they just work whether you're dressed up or down. Heels are another option that will elevate your look.
It's important that when wearing an oversized sweater that you don't want to look frumpy and disproportioned. Try looking for a sweater that is already made oversized as opposed to maybe going up a size or two because you just want to make sure the arms and shoulders fit you well. If you do decide to go up a few sizes in a regular sweater be mindful of how it fits so that you don't look like you're just wearing a sweater that's too big for you. With this look you want to look chic, stylish and put together!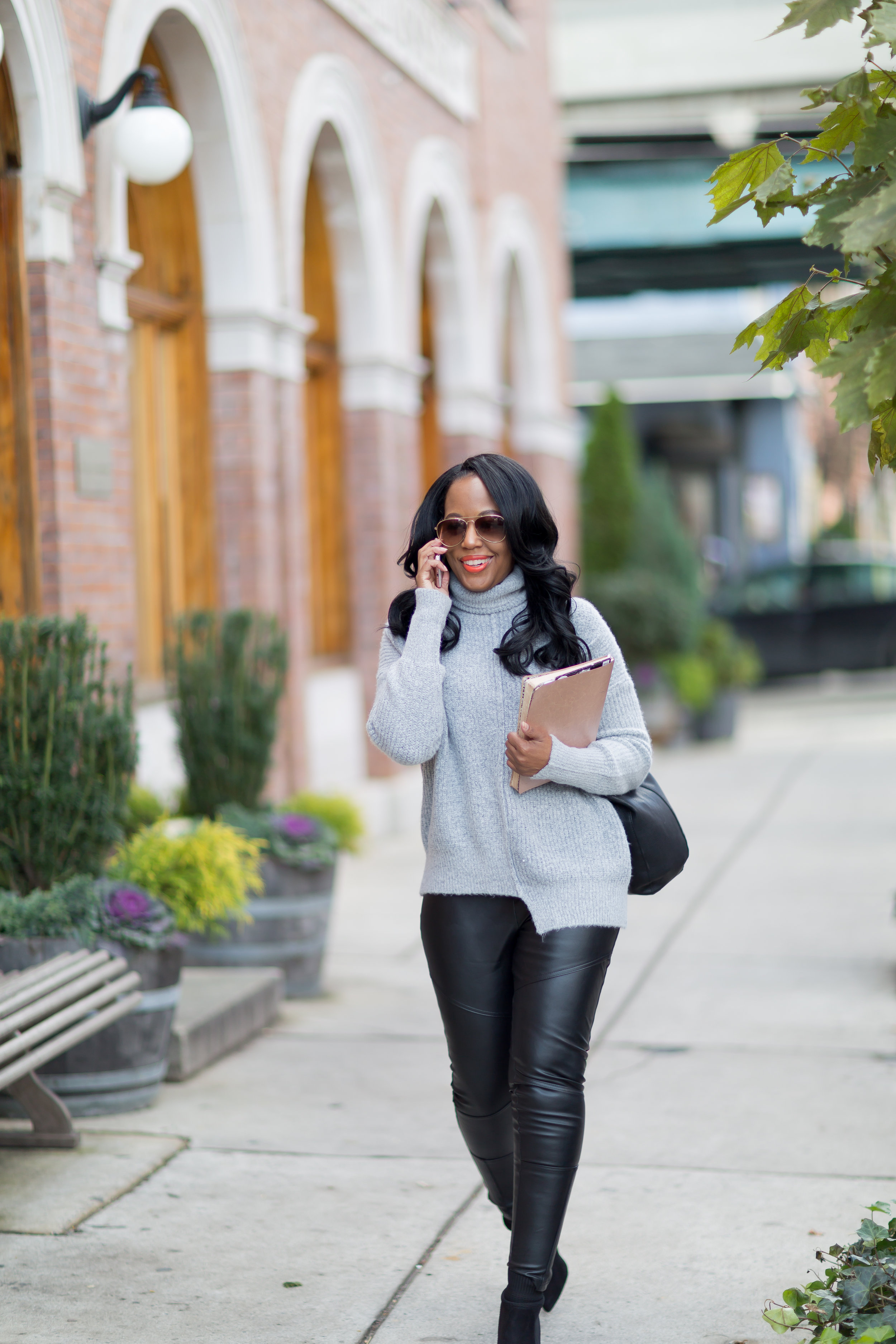 Share if you have an oversized sweater for fall and winter? What tips do you have for styling them? Thank you for stopping by