Hey Dolls! Fall is the perfect time to transition those summer pieces you still love and can wear at the workplace. A casual dress code at work allows more wear out of your go to summer staples and give them more longevity.
My favorite piece during the spring and summer was this white blazer, that actually looks more like cream than white in person. I paired the blazer with a black silk sleeveless v-neck top with my casual pants and booties. I decided to go with all black with the exception of the blazer letting it be my pop of color.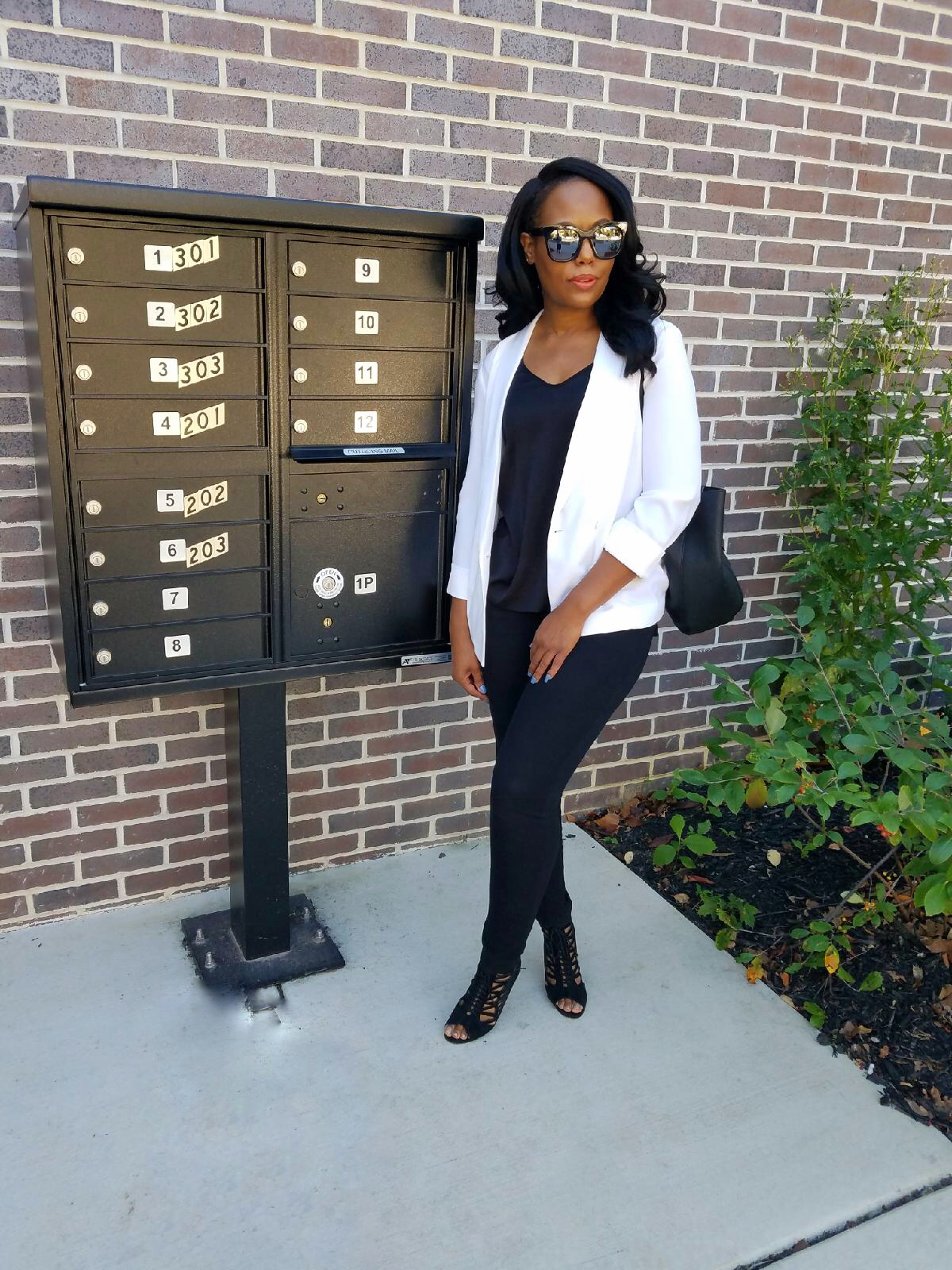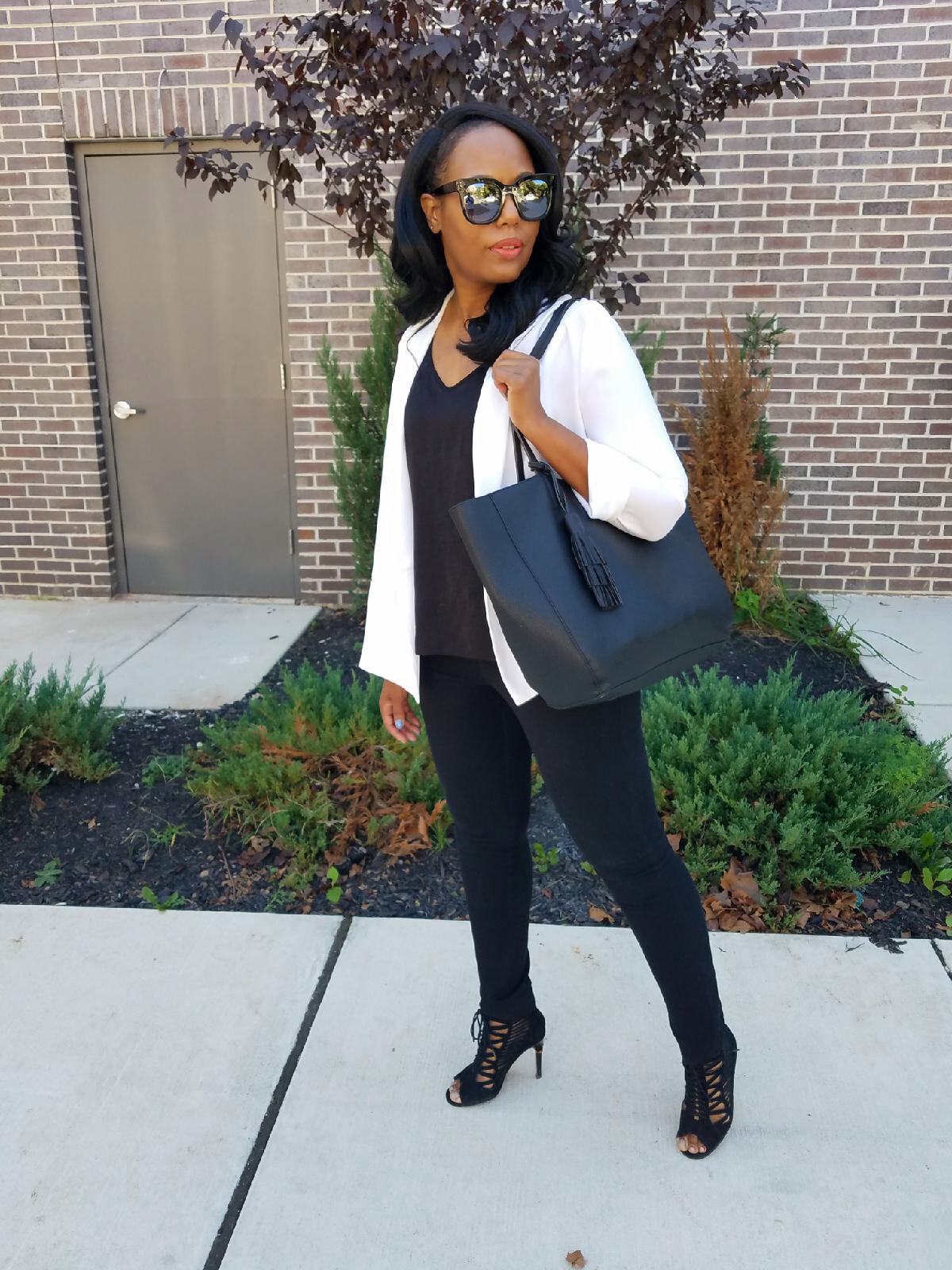 The look is clean and polished enough to work perfect for casual days in the workplace. If the temperature takes a little dip the booties can be switched for an ankle boot, a pair of heels or flats that have some structure to them or a little bling. A basic crew neck tee would also be a great option paired with a simple necklace. You could also work in some brighter colors, but if you do stick to either the top or jacket not both. It is the workplace and every office environment is different so be mindful of the dress code when deciding what causal pieces to wear, you don't want to be to laid back in your look.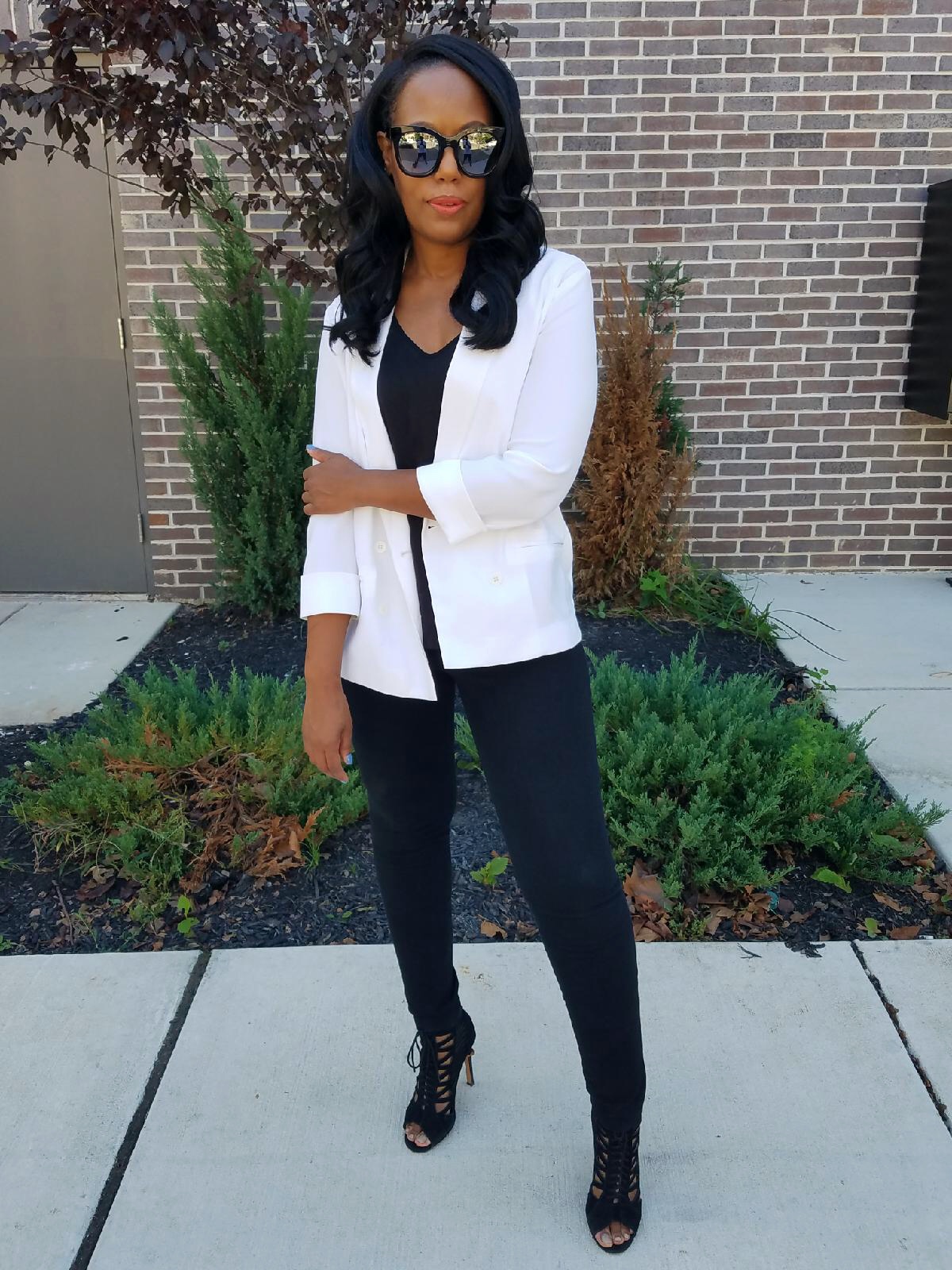 Mixing summer pieces with fall pieces allows you to be creative and come up with new looks. You don't have to look boring at work, your personal style should still reflect who you are while staying within the guidelines of your work environment.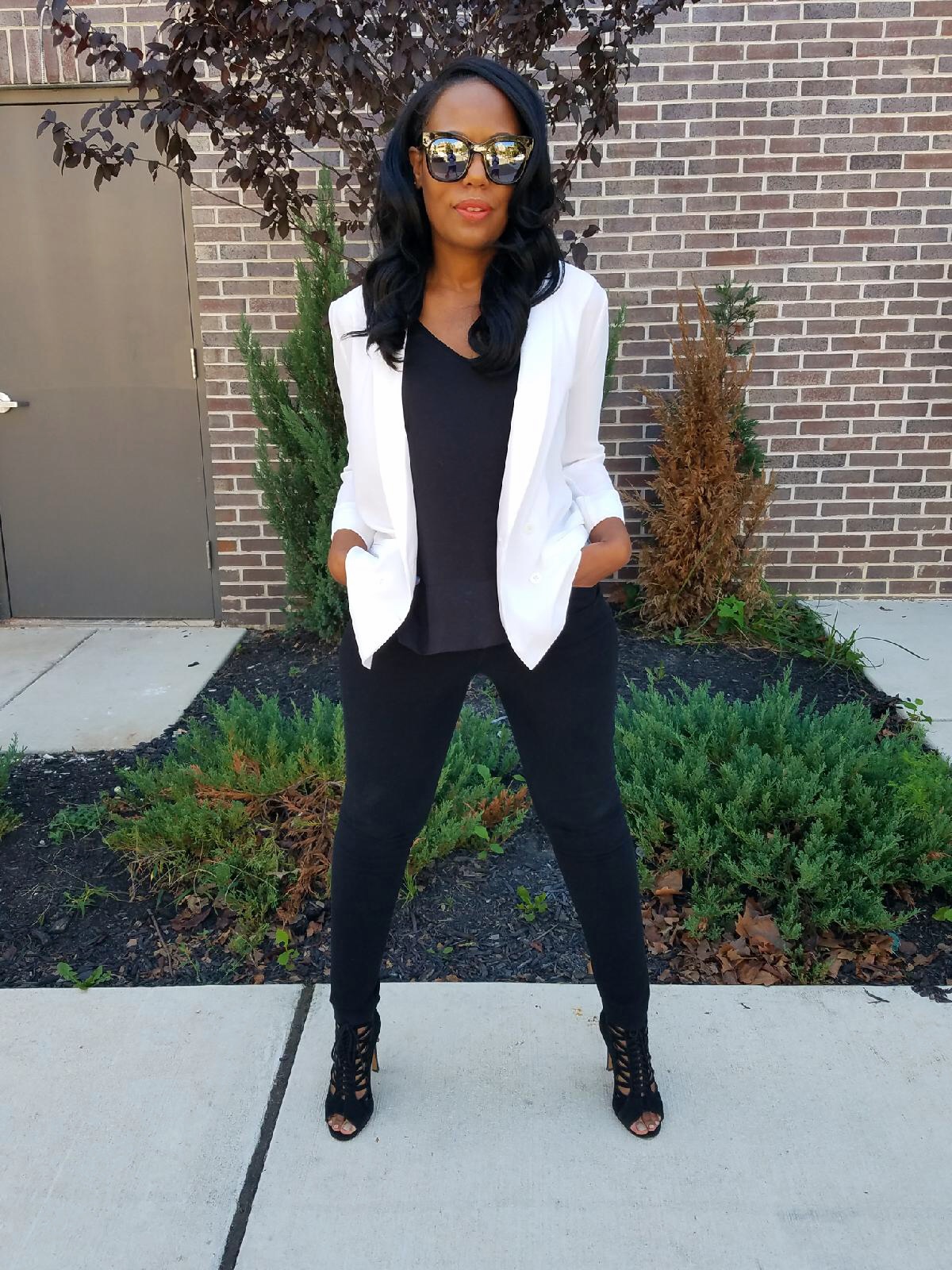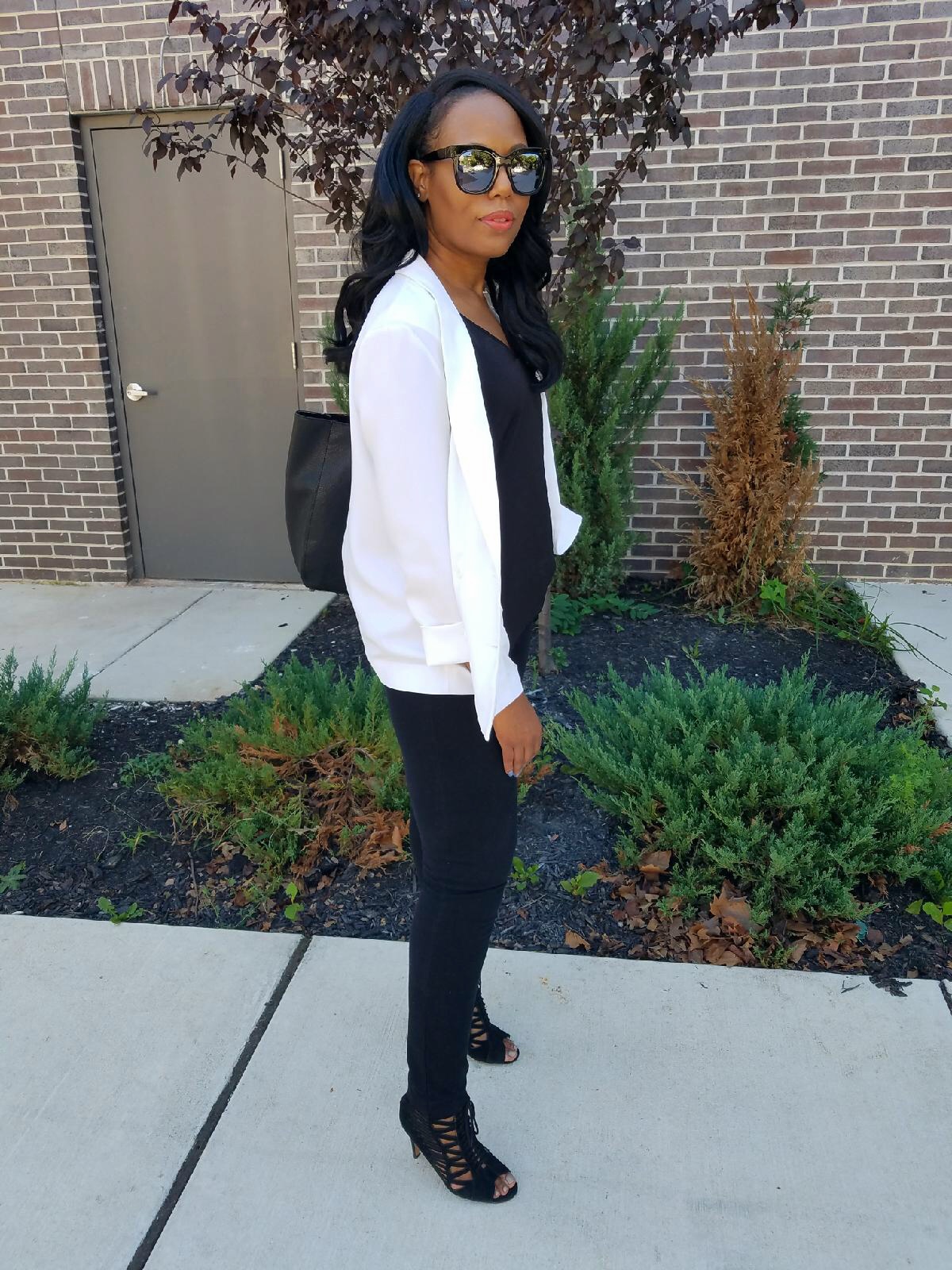 What I'm Wearing: Blazer (Primark) | Alternative here | Pants (Old Navy) | Top (H&M)
Share some of your casual fall work looks and thank you for stopping by!