I love it when I have a piece in my closet that can be worn during the day as an outfit that you might not of necessarily would have thought of wearing because it was "too dressy." Sequin is one of those items that most women's first thought is to wear it at night when you want to get dressed, but as a personal stylist I always tell my clients not to limit their wardrobe by only wearing an item for just an evening outing or a special occasion. Now I'm not saying go to brunch with the girls in a ballgown but sequins is one of those pieces that looks great during the day when styled in a modern way so you don't look tacky or like you're going to the club.
WHAT I'M WEARING
I had the pleasure of wearing this sequin duster from a local designer right here in Philly by the name of Tyleah Miller, which I absolutely love! She custom makes all of her pieces so if you want something unique that's handmade, she's your girl and of course this duster would be a great addition to your wardrobe so make sure you check out her website.
The key to making sequins work during the day is all about mixing in laid-back essentials. This is exactly what I did with this duster to pull off this look. I know I say it a lot, but I stand by using what I already own in my closet when putting looks together, so I dug deep and found my white bodysuit which is part of a set I own and paired it with the sequin duster. Since the duster is black I wanted to add a lighter color and I love a great black and white color combination. I then went with a pair of jeans which is always a no brainer as a basic because they look good with everything in my opinion. The final add ons were some heels and a necklace that was slick yet not too busy to give the perfect daytime street-style look.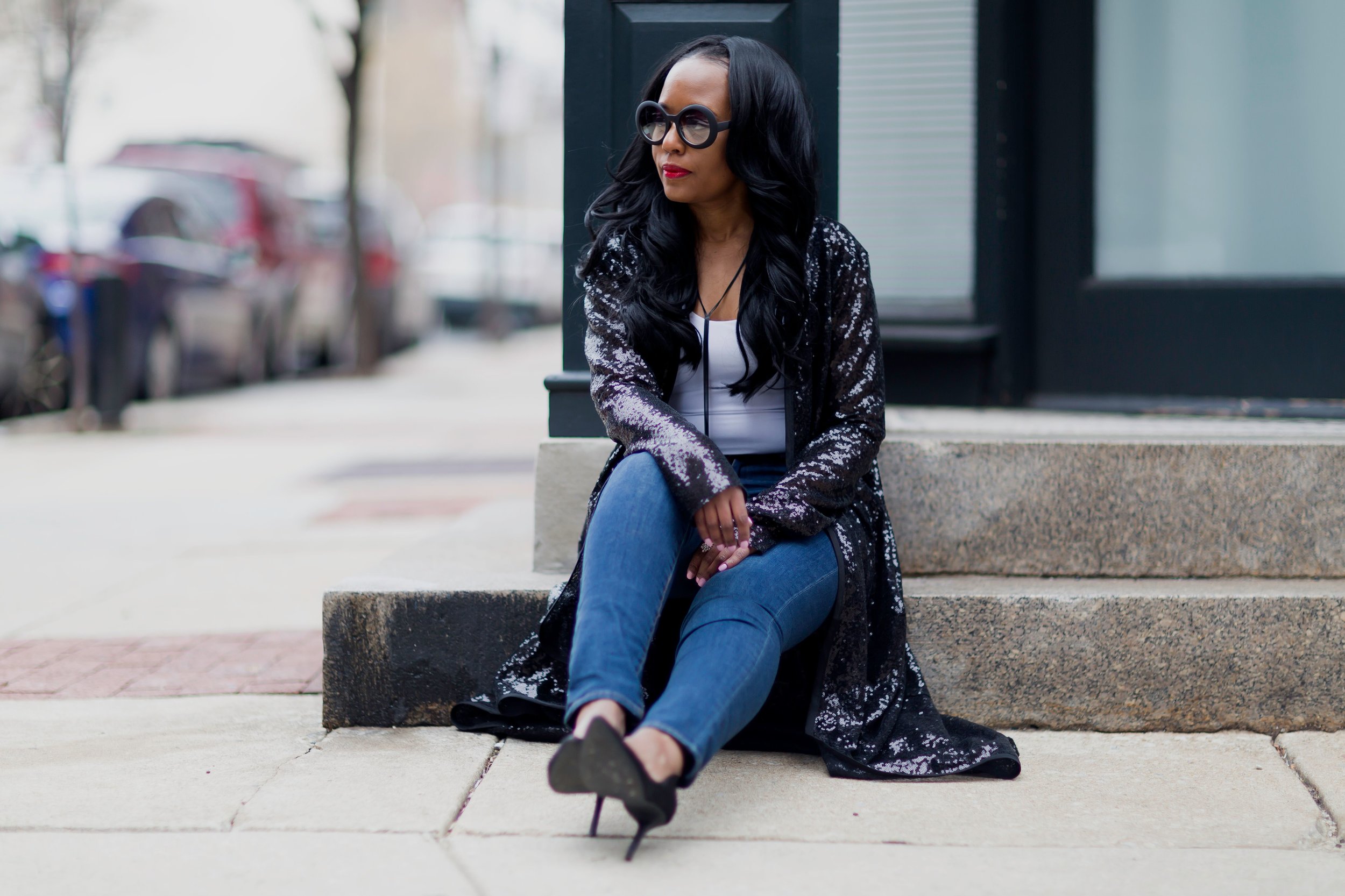 Don't overthink it when styling sequins for an outfit idea, have fun with different silhouettes to infuse a little sparkle into your everyday wardrobe. It's important to remember that it's all about balance so that you avoid looking over-the-top.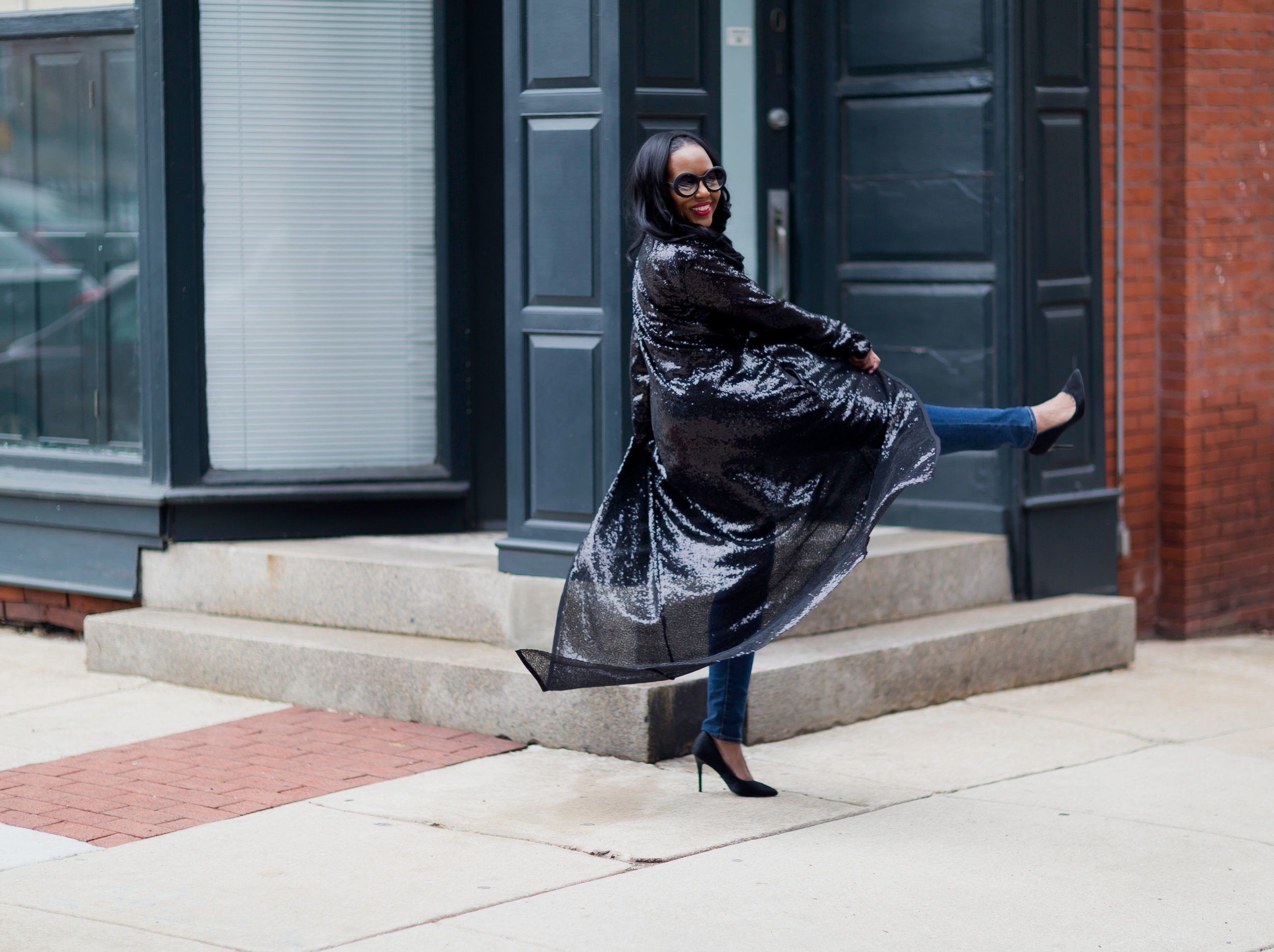 STYLING TIPS
Here are a few suggestions on how to style sequins and what to avoid.
Style a boxy sequin top with high waisted jeans.

Pair slouchy sequin pants with a classic cotton tee shirt

Try mixing one bold piece into your look

Balance a sparkly top by pairing it with casual sweats

Avoid pieces that fit too snugly in favor of midi silhouettes, loose-fitting trousers and structured tops
Share your thoughts on sequins and how you like to style it.