Hello my loves! First I want to start off by saying I can't believe it's been a full year this month since my last blog post. Life happened with me working on and opening my online women's boutique Pynk Mannequin and pretty much all my time was devoted to that so I had to take a hiatus from blogging. But I'm back and for everyone who has been supporting me through this journey thank you so much and for my new friends to the blog, welcome! We all know that spring is officially here, but the weather can still be a little on the chilly side which leaves us having to still wear jackets during this season. I'm going to share a few of my favorite jackets that you can transition into spring and still look amazing.
Trench Coat
A neutral trench coat is an absolutely timeless piece to have in your wardrobe. And it's perfect for transitioning from winter to spring. Longer trench coats are the most versatile because you can dress them up with a dress or pair it more casually with pants and heels. Try finding one that's double-breasted and gives the option to belt it-that is the most flattering kind. It really looks great no matter how you style it and if you decided to swap out the belt for a fashionably cooler option you could and completely switch up your look.
Blazer
A blazer is a year-round wardrobe essential so when it comes to transitioning to spring it's the perfect lightweight layer. Find one that's stylish enough that you can dress it for any occasion and get the most use out of it. It looks great with a dress and would also pair well with a tee shirt and jeans.
Cape
Now how many of you would think of a cape when it came to making a statement with your outerwear? A cape is a great way to combat changing temperatures. There are plenty of capes to choose from; but for transitional dressing, a midweight cape in cotton or cashmere would be your best option. It's comfy to throw on but not too bulky. It's perfect to go with all your spring looks!
Leather Jacket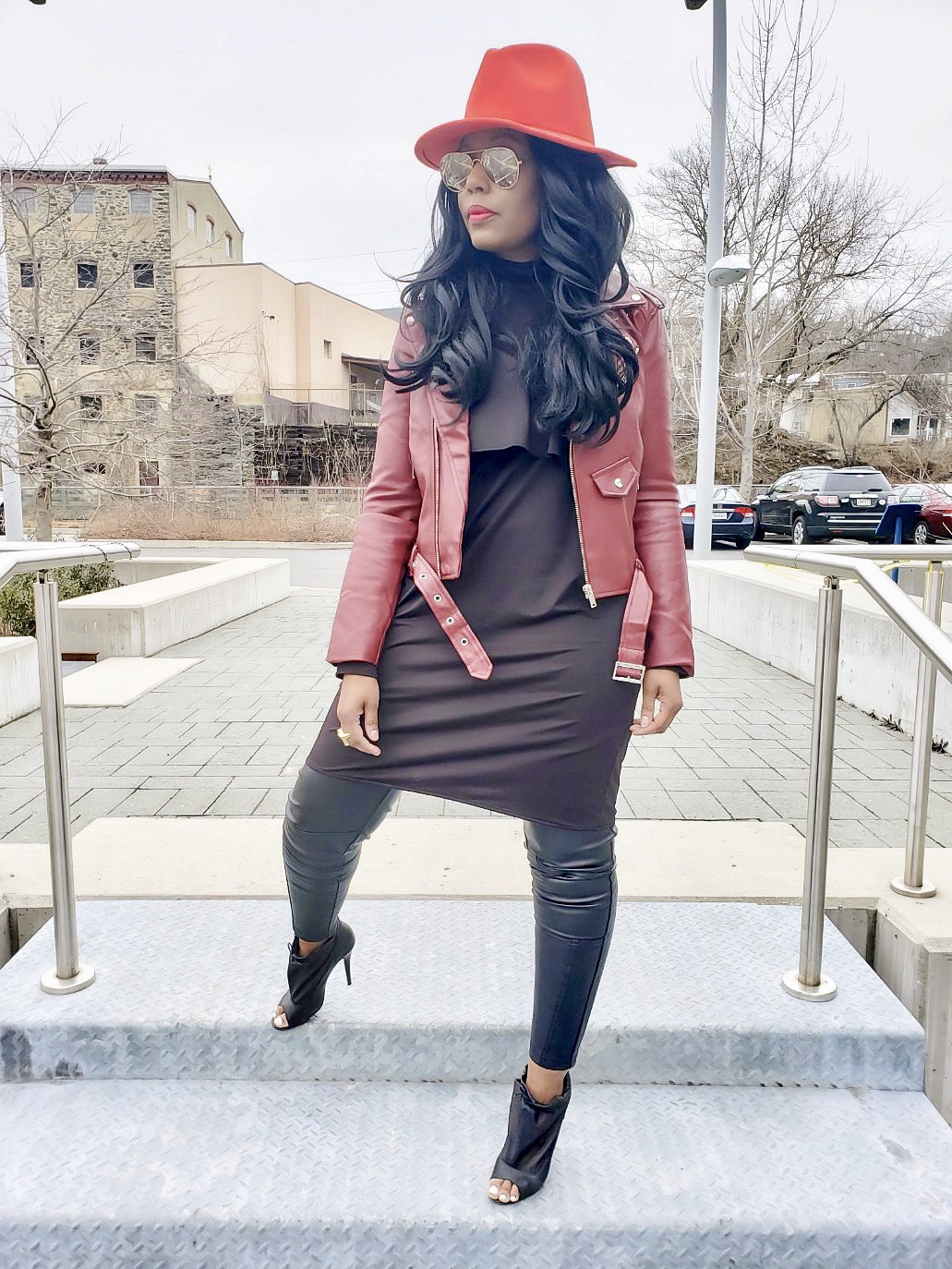 When it comes to a classic leather jacket it's a no-brainer when it comes to layering. With spring being here it will definitely be in rotation before the summer heat sets in! Pairing it with anklet boots and a dress is always a great look and the perfect balance of winter and spring pieces. Keep that jacket on hand in case there's a dip in the temperature.
Denim Jacket
It's safe to say that denim jackets aren't a new closet staple, but they are always a great option when it comes to layering. They can be worn oversized or more fitted depending on your personal style. Look for one that's free from any embellishments or trims for the most sophisticated and versatile take. For those cooler spring days throw it on over a dress for a casual but still chic look.
Share your thoughts on what jackets you transition for spring. Thank you for stopping by!