When you think of sneakers your first thought may be to wear them with jeans or even your gym clothes. I'm here to tell you that sneakers are chic enough with so many styles on the market that dresses are a definite option that's cool.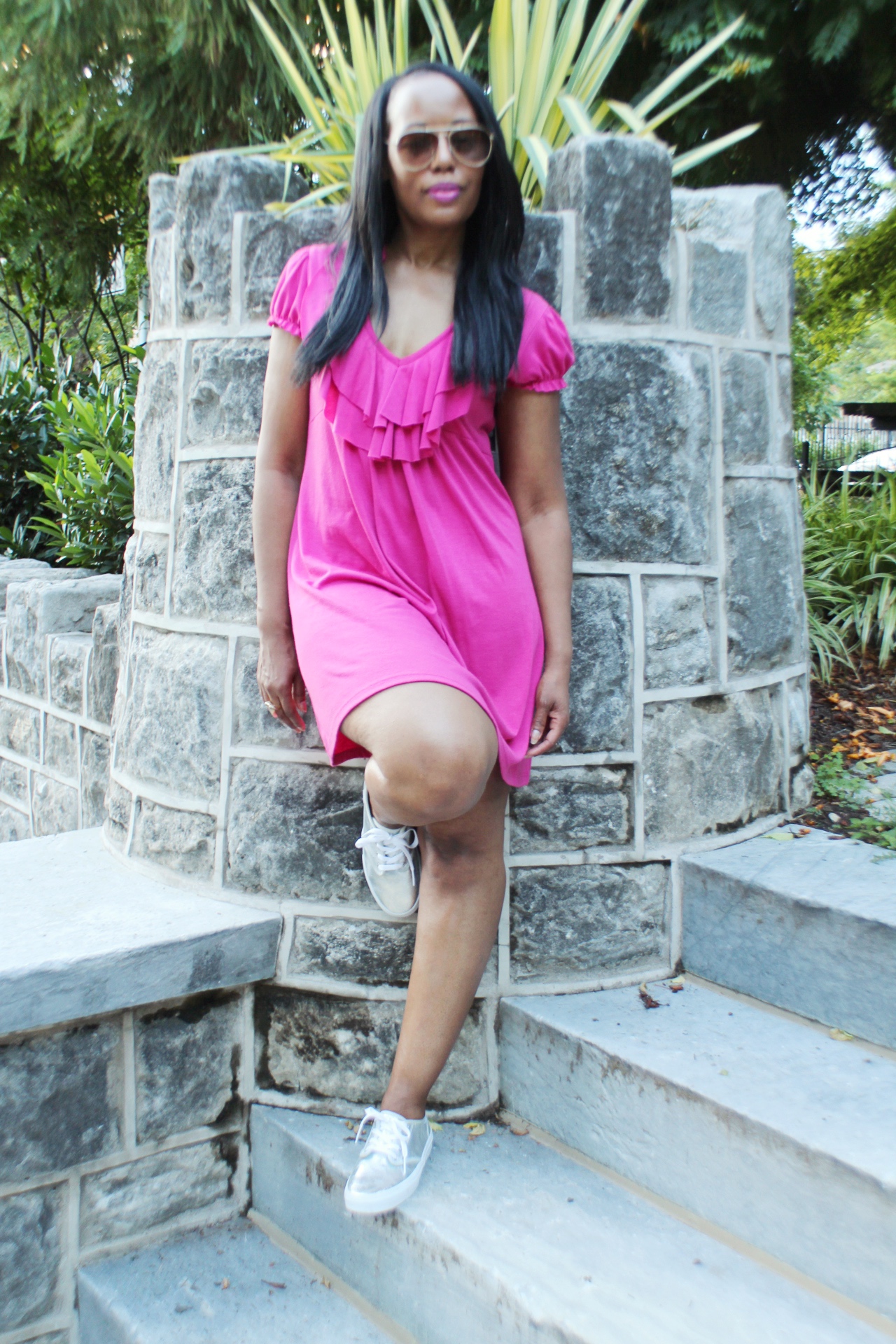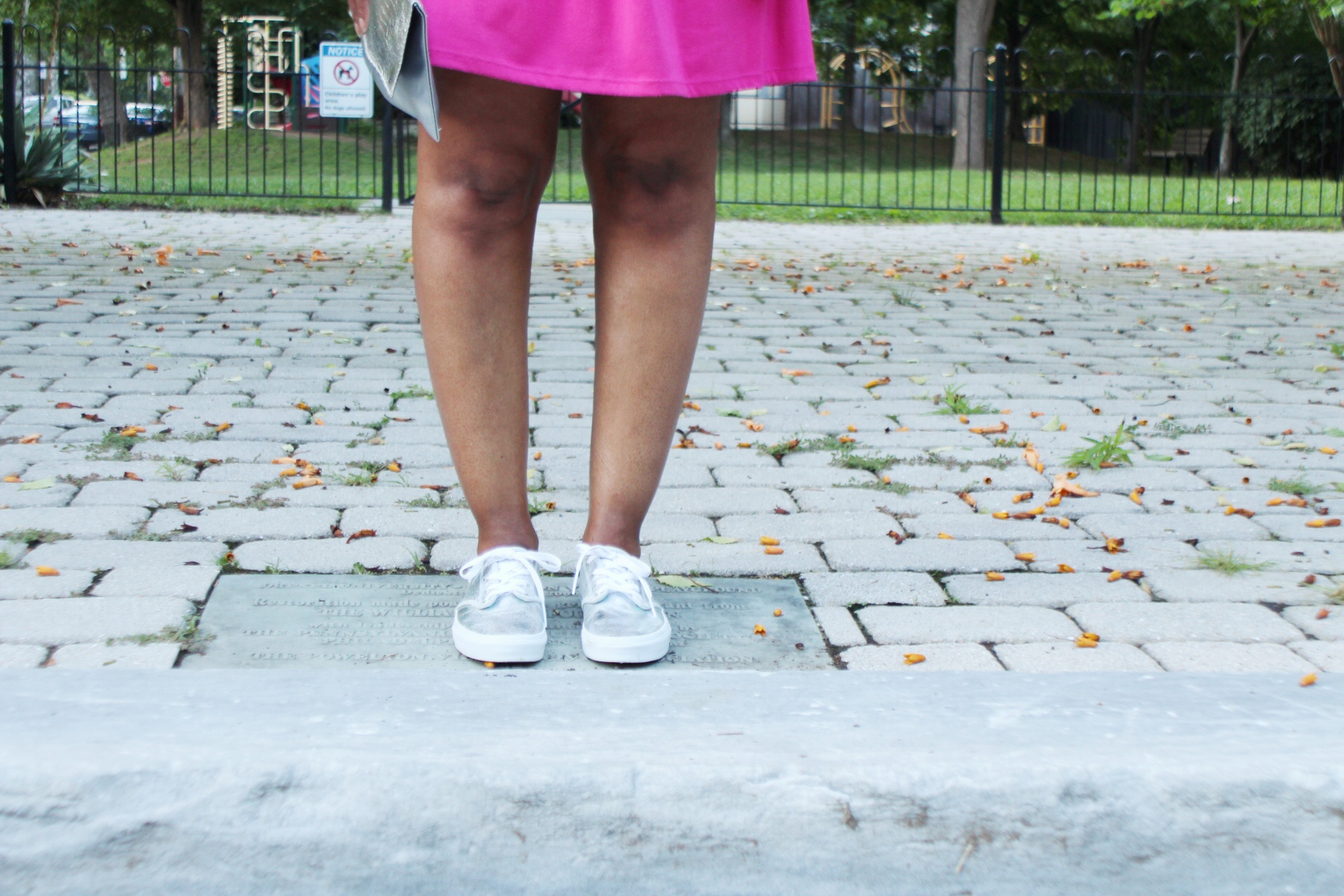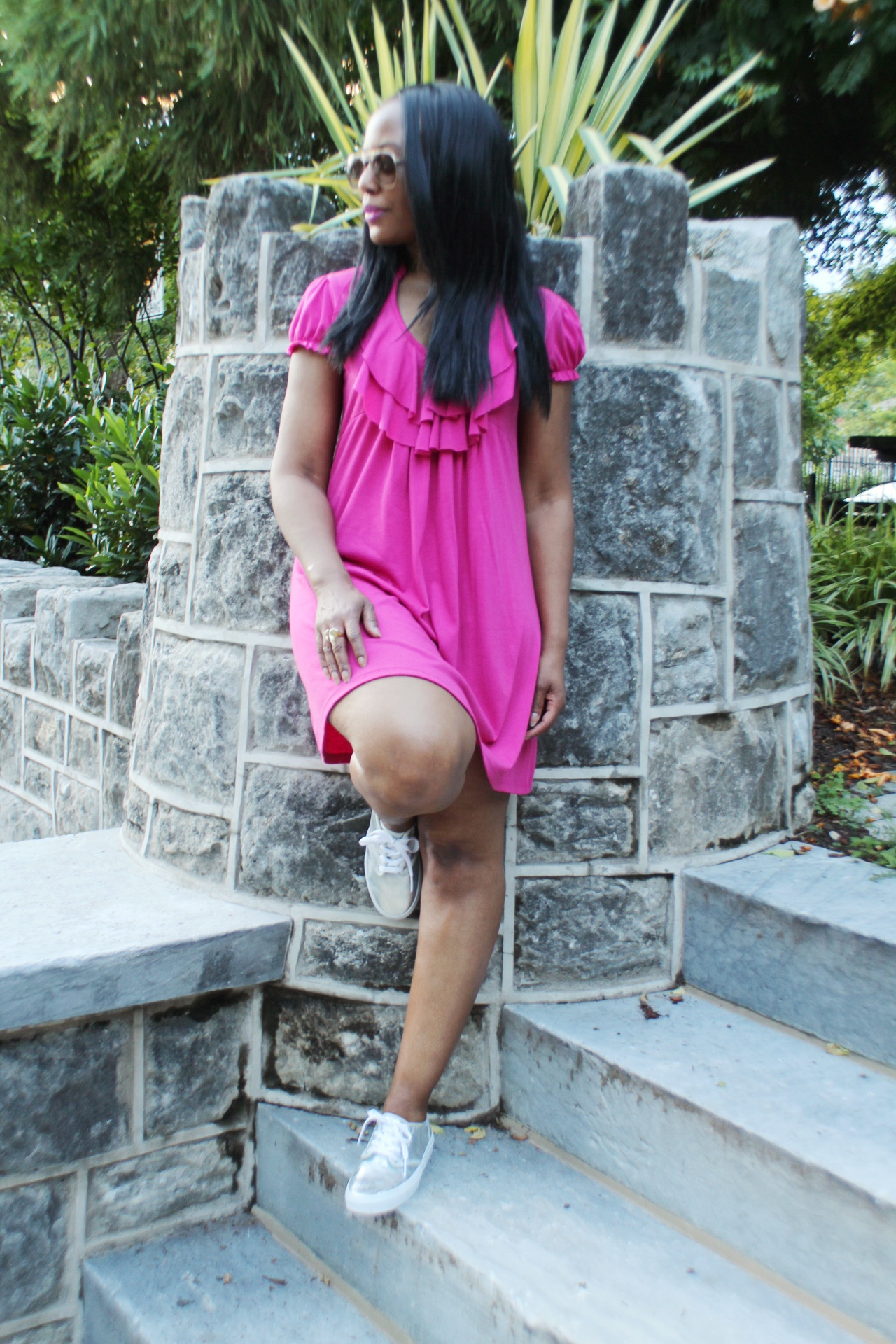 I decided to pair my sneakers with one of my fun dresses. Dresses aren't just to be worn with heels and pretty sandals, you can have some fun and change up your look a bit. I worn this fuschia colored dress along with my metallic silver sneakers. The dress has some ruffle fun going on at the top which is all I need to compliment the sneakers. This look is chic, fun and comfortable all rolled into one. I also accessorized with a small silver clutch to seal the deal.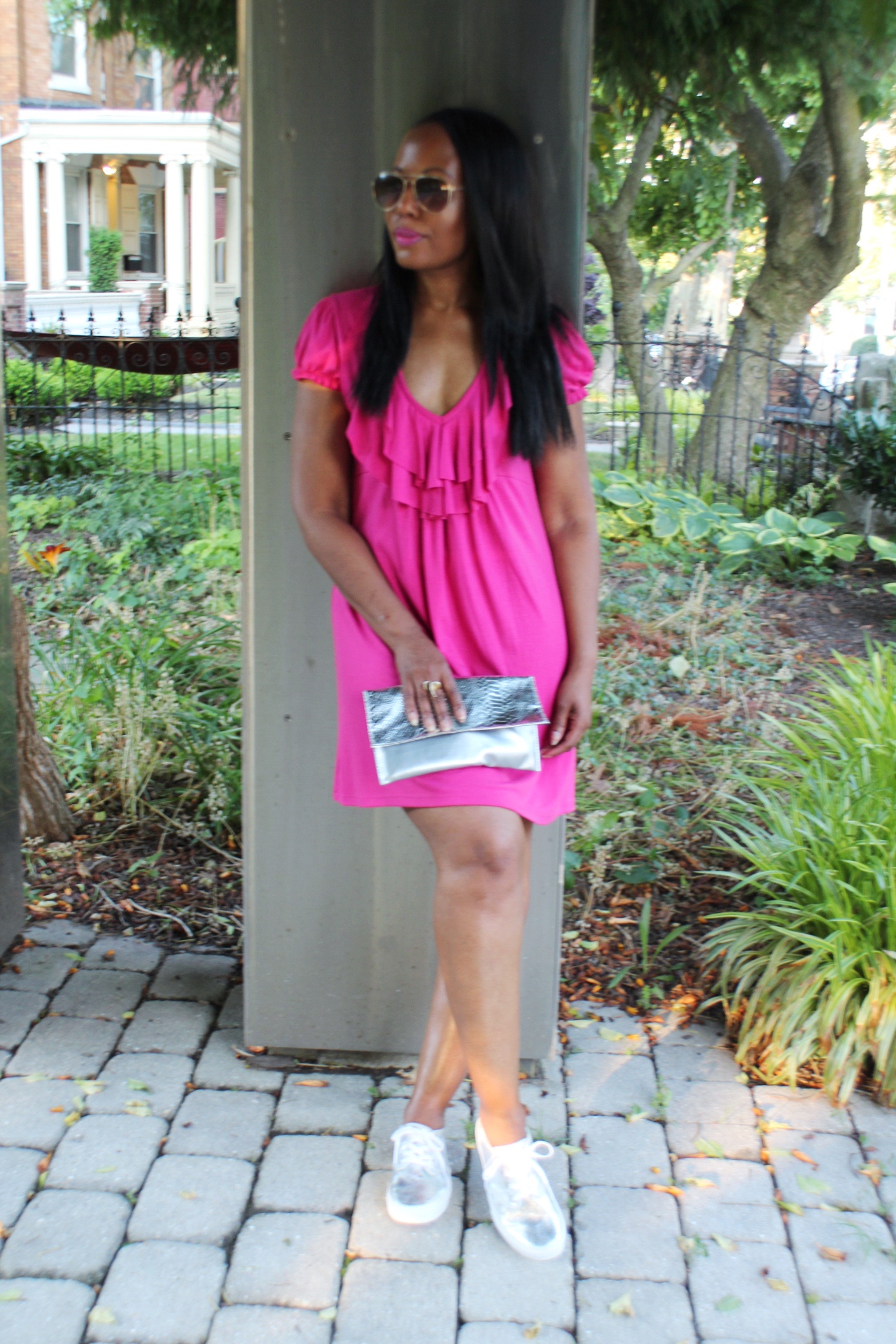 There are many different looks you can try with sneakers such as an all white monochrome look from head to toe, wear them with a party dress, rock them with a one-piece jumpsuit or a pair of leather shorts. Create looks with what you already own in your closet like I did, the sneakers were purchased last year that was too good to pass up and this was the perfect look to pair them with for summer. I'm sure I will come up with more looks to style my sneakers for casual yet well put together wardrobe looks.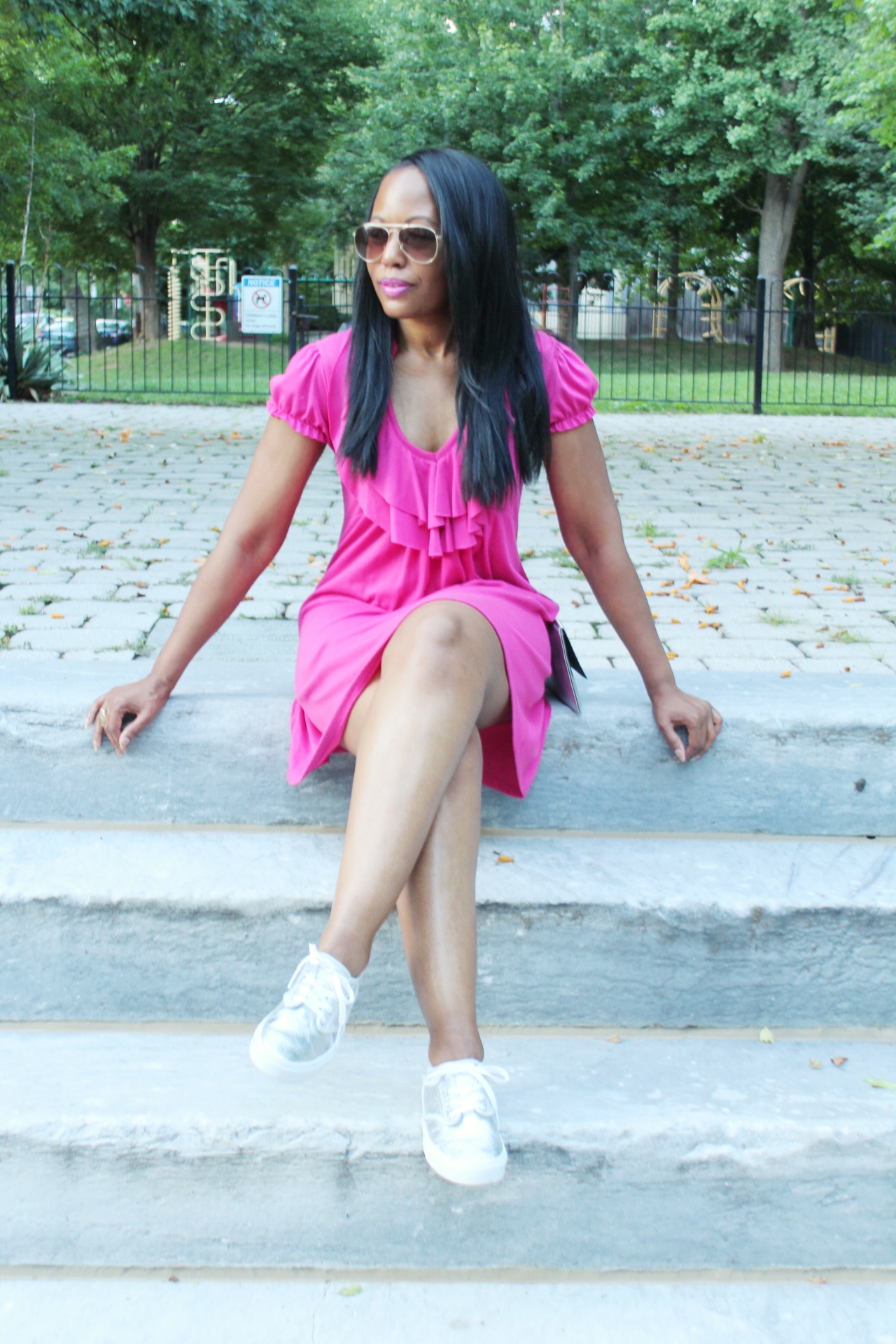 What I'm Wearing Dress (old) Alternative here | Sneakers (DSW) Alternative here
Let me know if sneakers are part of your wardrobe and how you style them.