It's just something about the color black that you just can't help but be drawn too. One thing's for sure the color is flattering and easy to put together. You can go either dressed up or casual and for me it's my number one go-to when I want to look pulled together, so when doubt, wear black. In my opinion wearing black will never go out of style and is a great color to have as apart of your wardrobe. I will show you how I styled one look two ways that's super easy for day or night.
EVENING LOOK
This look was pretty simple to style because I worked with staple pieces that I put together that was already in my closet. The focus was on the faux leather pants, so since they were the main piece I styled everything else around them. The top is pretty basic but it fits my body well which is what I love about it and I can pair it with just about anything. I've had it for so many years I've lost count on exactly how long, but that goes to show you when you have a piece that made well and looks good you can have it for a long time. I then layered the top with a tuxedo style blazer adding that more elegant touch.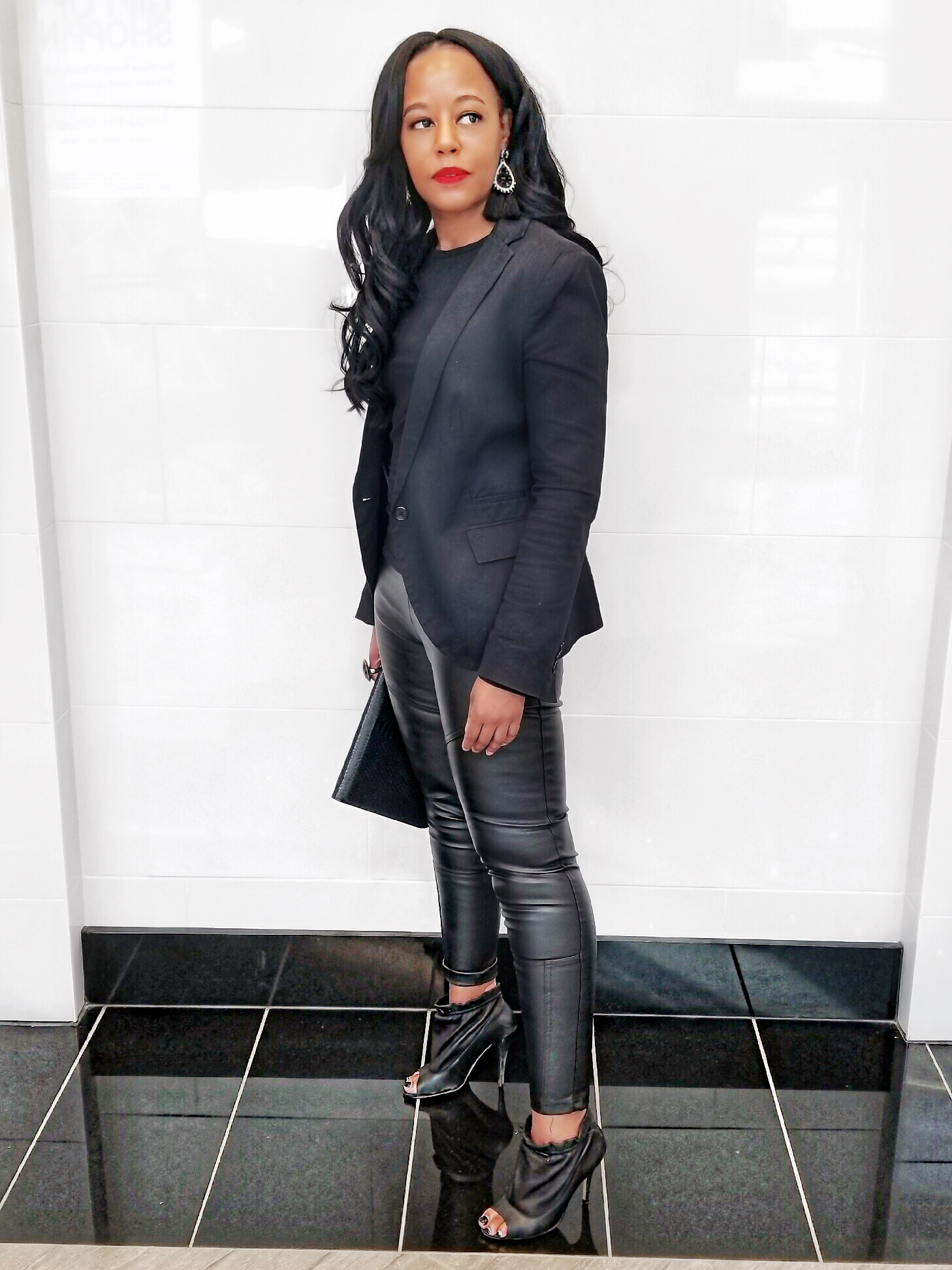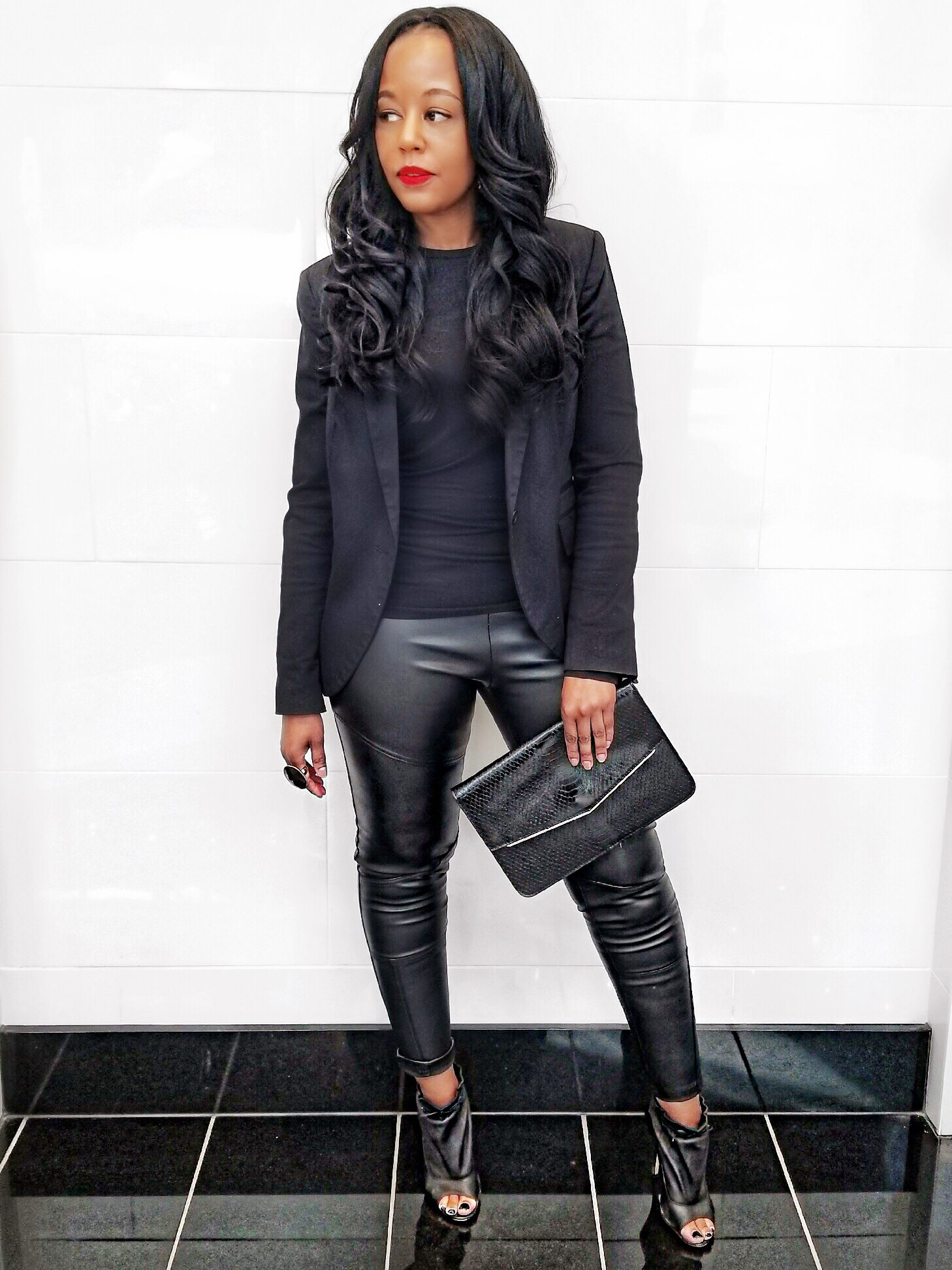 For my accessories I went with a bold black ring for a little edge and my statement earrings that balanced the look to keep it clean, elegant and classy. And last but not least I went for a open toe bootie to complete the outfit. With this look you can be ready in no time to have fun with a girls night out or a dinner date.
CASUAL LOOK
With this look I went with more of a tomboy chic look by making a few small adjustments. One obvious change is me adding a suede baseball cap. I absolutely love hats, and I think they are such a great way to elevate a look that would otherwise just be basic. I also swapped out the statement earrings for a black beaded cross necklace for a more laid back fun look. My final change for this casual outfit were my shoes. My Adidas sneakers just set the tone and worked so perfectly to complete this look with just the right amount of tomboy swag I was going for.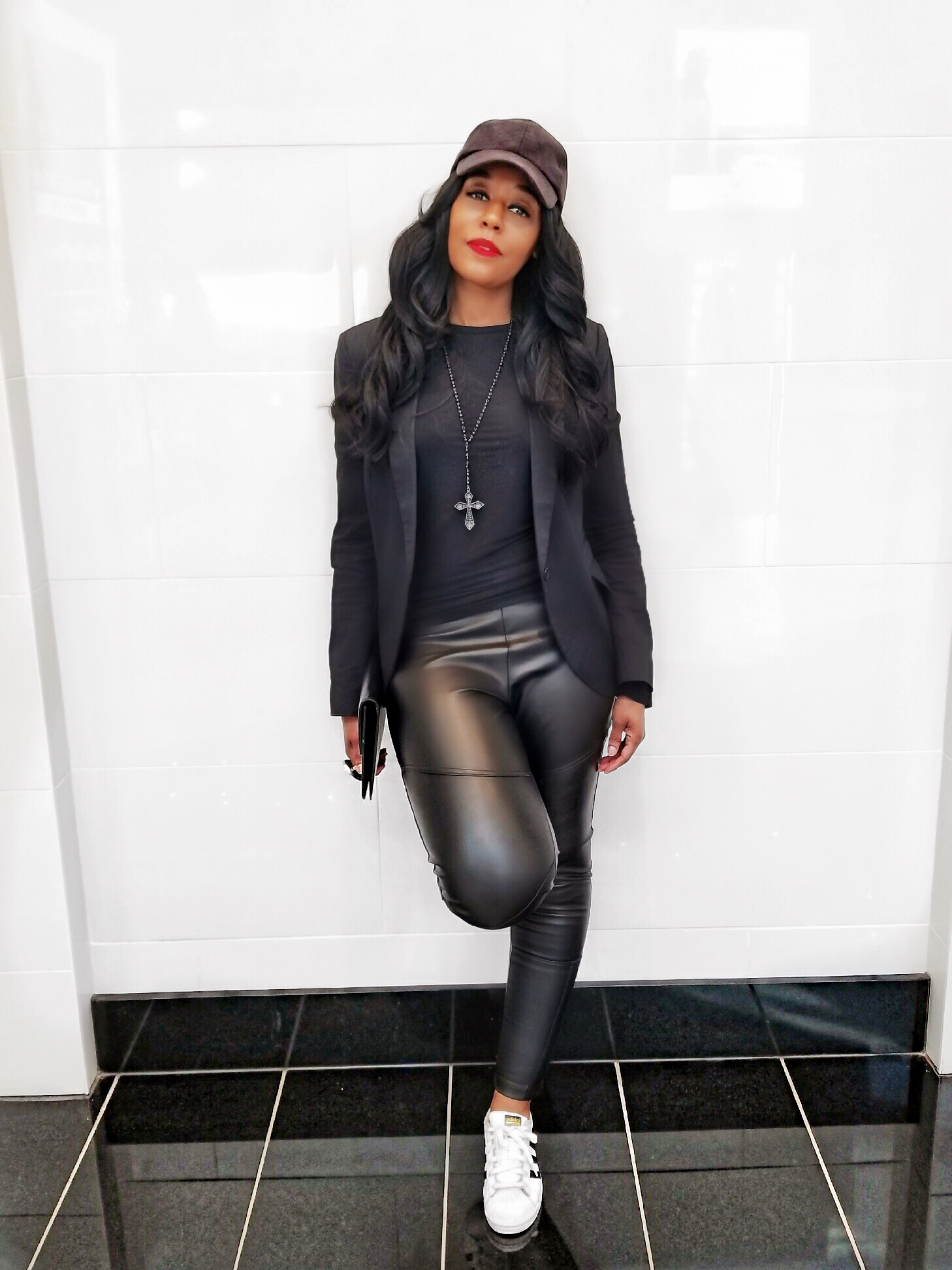 This look can easily be rocked during a casual day of shopping, going to brunch or just hanging out with friends or family for a daytime activity. Both looks can be recreated to your own personal style and taste very easily and I always say start in your closet first, you'll be surprised what gems you have hiding in there that can be repurposed for a completely new look.
STYLE TIPS
Here's a few tips you can play around with when wearing an all black look.
Add a pop of print to your accessories, like a chic leopard clutch

Add some color by adding a silk scarf around your neck

Try adding a belt that's metallic or colored for a chic and slimming touch

Make sure to have a statement shoe

Try mixing materials and textures like leather, suede or faux fur

Show a little hint of skin such as a mesh top over a blazer

Play with proportions by balancing out your silhouette
Comment on how you like to style your all black looks.