I think we all have those days that we just want to keep things simple as possible when getting dress, especially on super busy days. When I need to get ready fast a button down shirt works for me every time.
Button down shirts always will make you look pulled together without you having to do a lot to your look. I like to play around with more color in the summer so this pink and white seersucker shirt was a great choice. For those not familiar with seersucker it's a printed cotton or synthetic fabric that has a surface consisting of puckered sections that are typically in a stripe pattern. It's a little hard to see in pictures, but up close you can see the pattern. There's a pocket on one side and the sleeves can roll up and be buttoned but I chose to just roll them up slightly.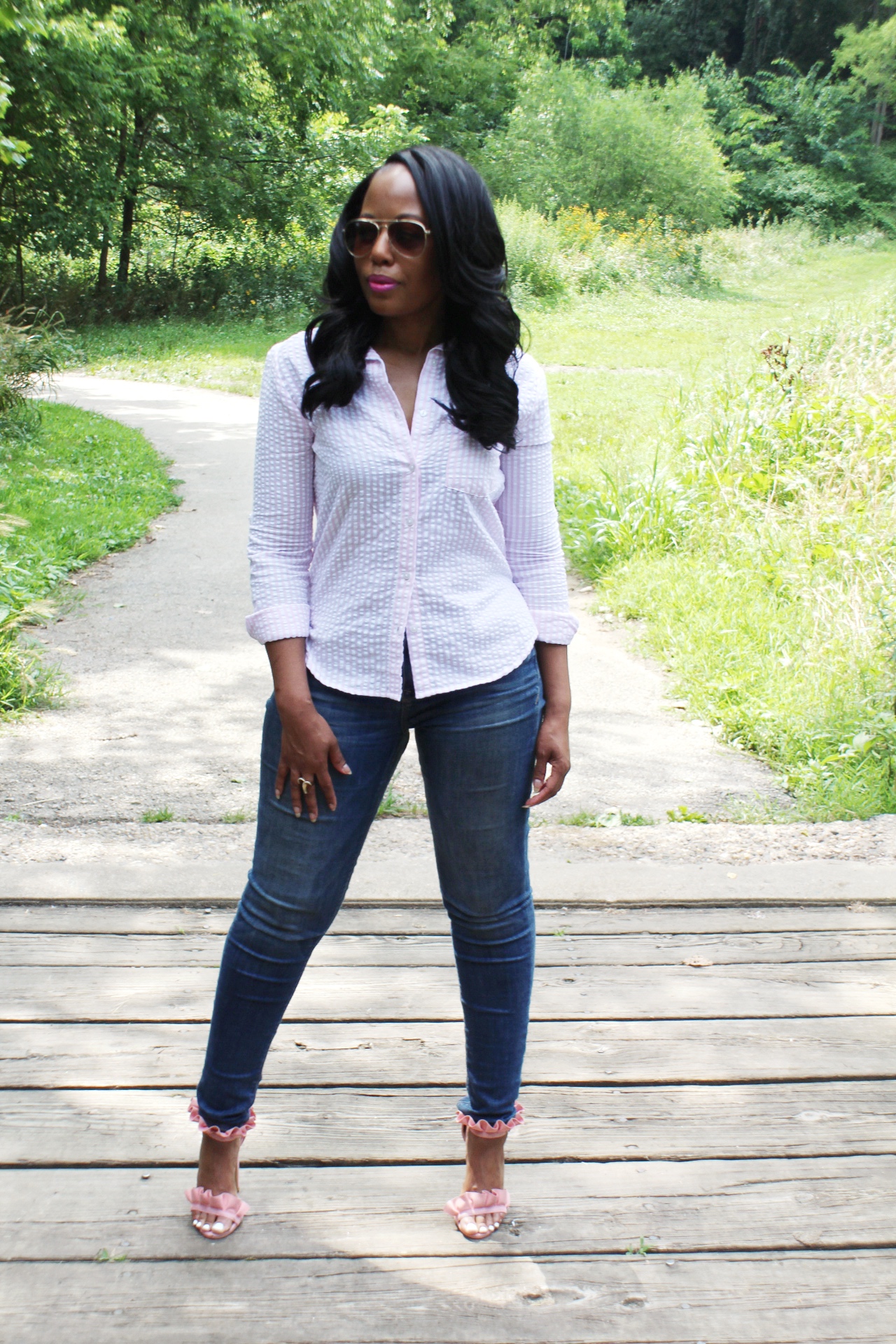 I get this look casual and worn jeans with a pair of pink sandals. This look is great when you don't want to be dressed up but you still want to look good. You could also add a lightweight blazer as your accessory to have another style option. To make it super casual you could wear sneakers as opposed to heels and add a newsboy hat.
What I'm Wearing: Shirt (Primark) Alternative here | Jeans (old) | Shoes (Ego)
Give me your thoughts on button down shirts and how like to wear them.