There's nothing like I love more than a great top with a little fun to it. It's even better when you have two great looks that come together as one like ruffles and gingham. This top is such a great piece that's perfect for fall and super easy to style.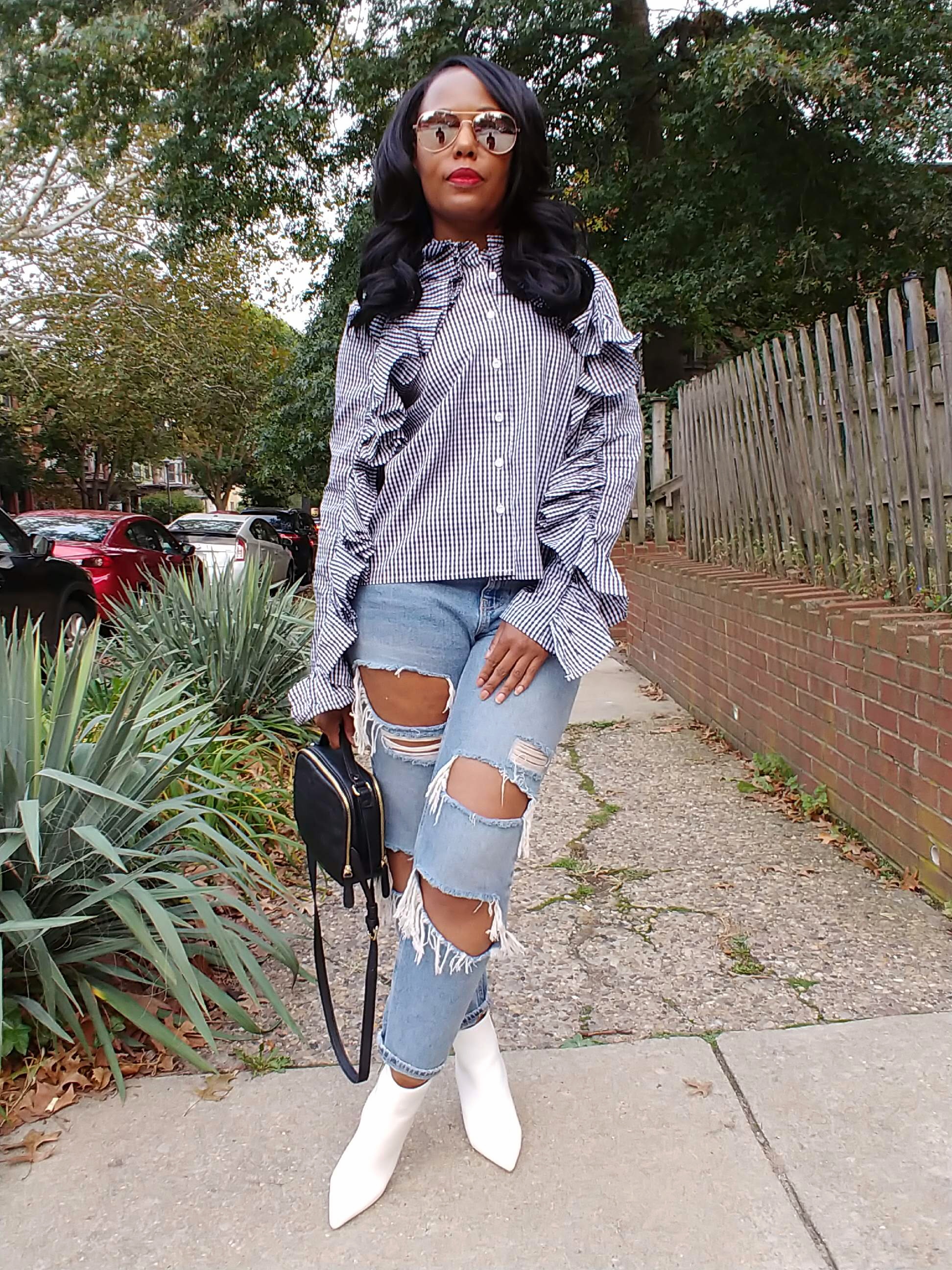 Ruffles and gingham are a win win in my personal opinion and when you can get it as a combination that's what I call the perfect top. I paired this look with a pair of easy fit distressed jeans and white boots. This is an effortless casual chic look that can be worn date or night. Now I wore jeans with this top, but if you want to turn it up a notch and make it more dressier, try pairing it with a black leather or patent leather skirt. This gives it a flirty fun look for going out for a night on the town. If you want to try pants I would suggest a pair of black, red or even khaki as some go to colors that go well with this black and white top. Don't be afraid to try different textures or colors when wearing ruffles and gingham.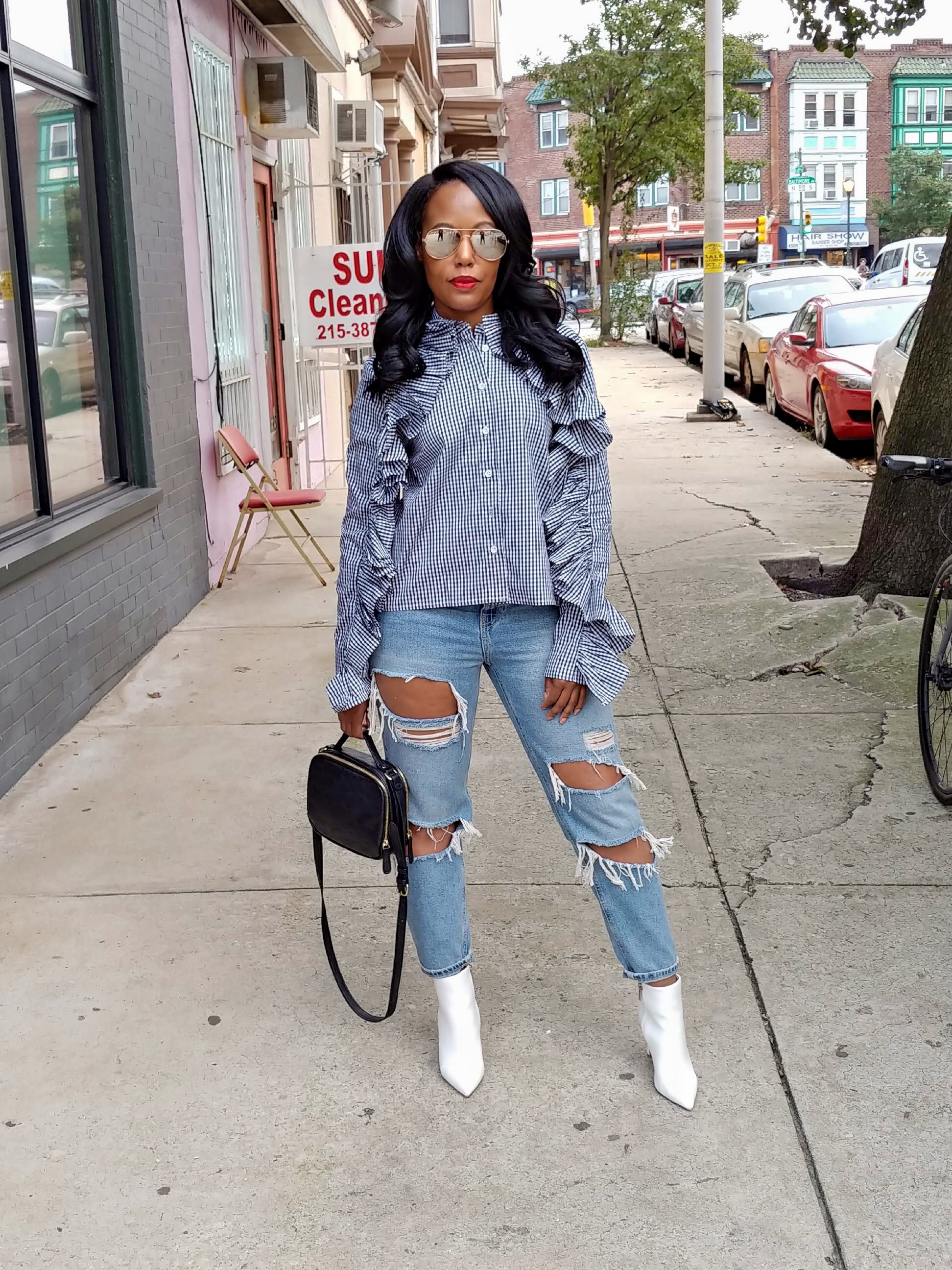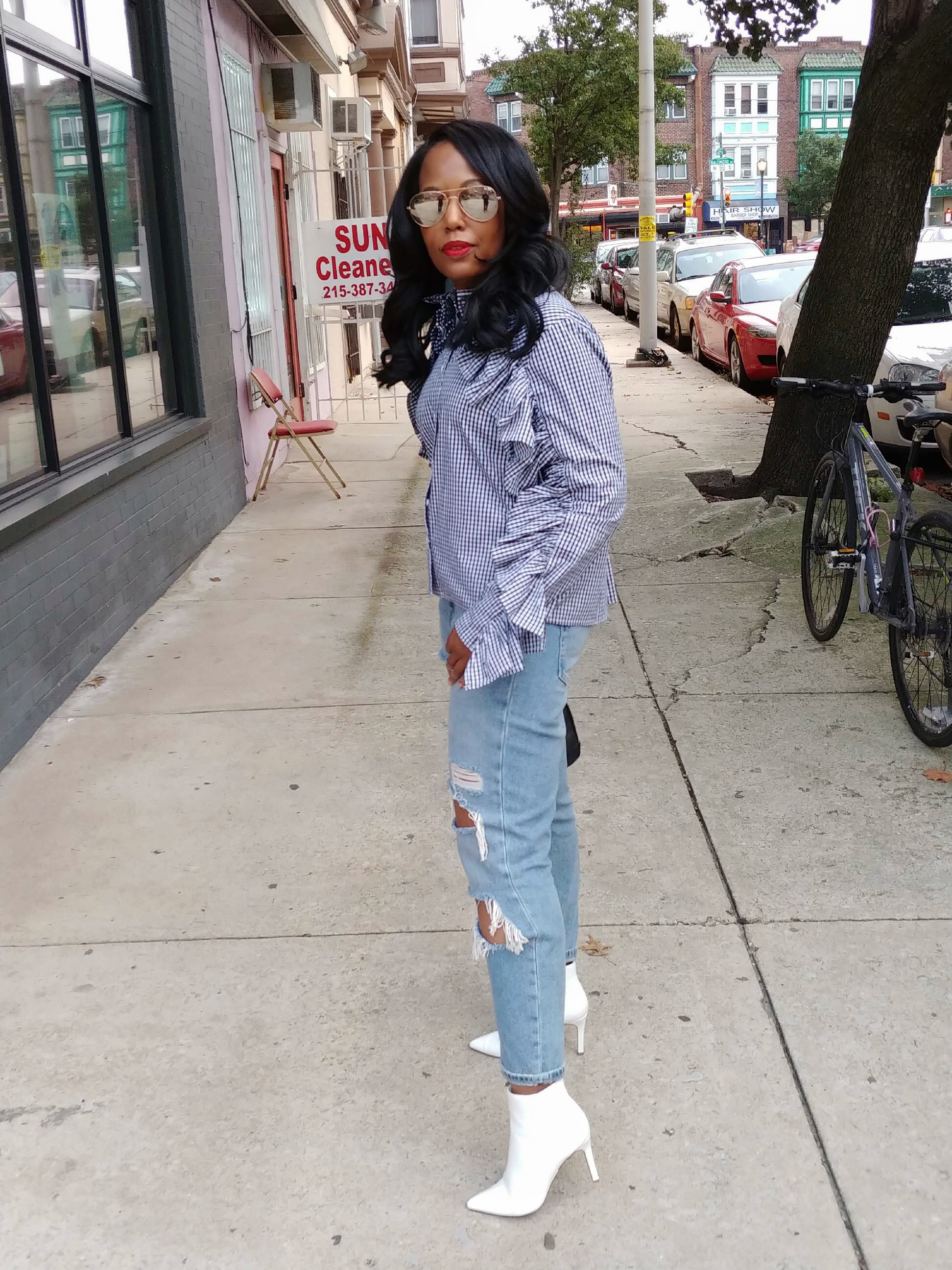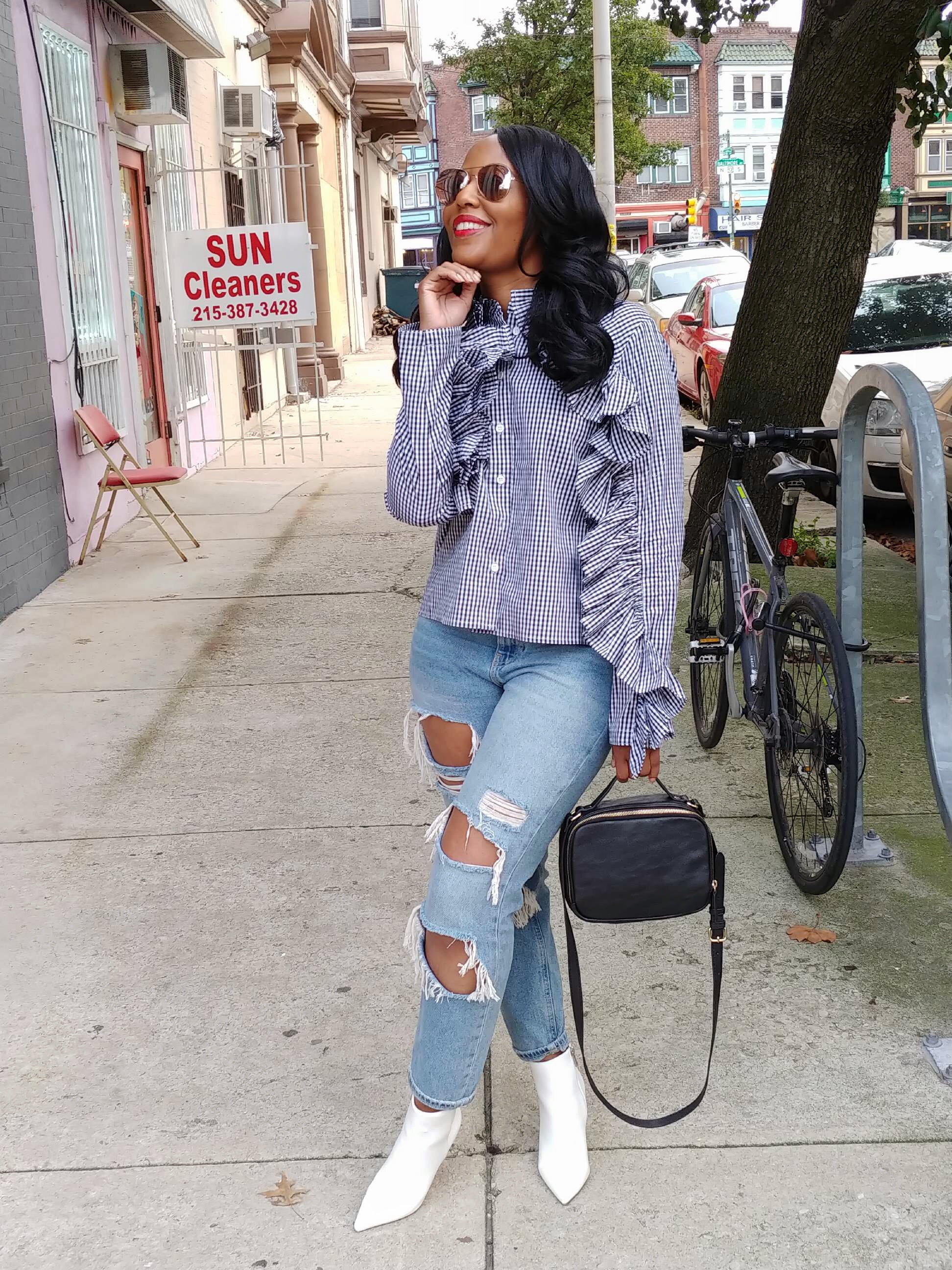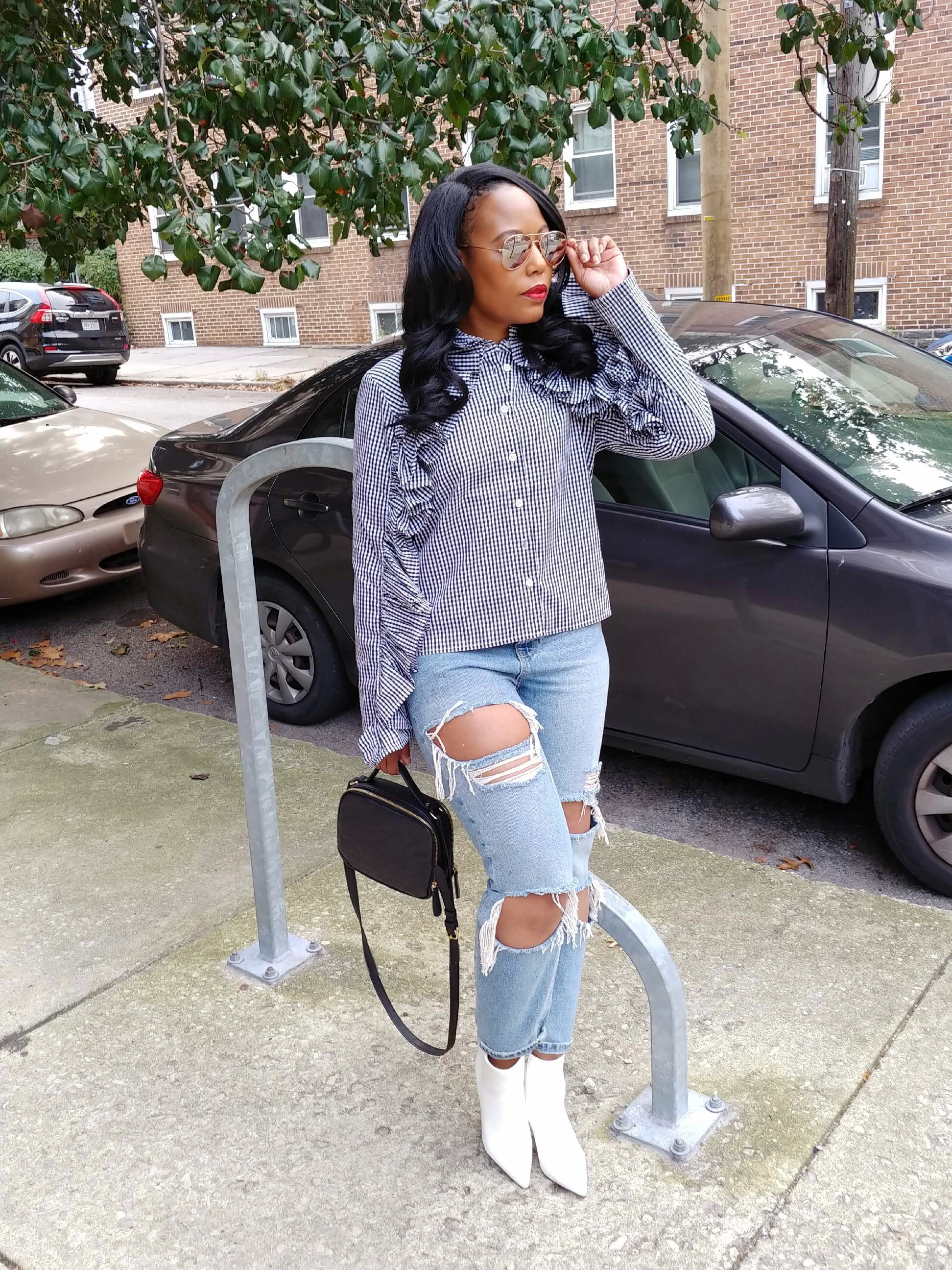 Fall is always a great time to wear bold colors, so when you have a top that's versatile enough to try many looks, go for it.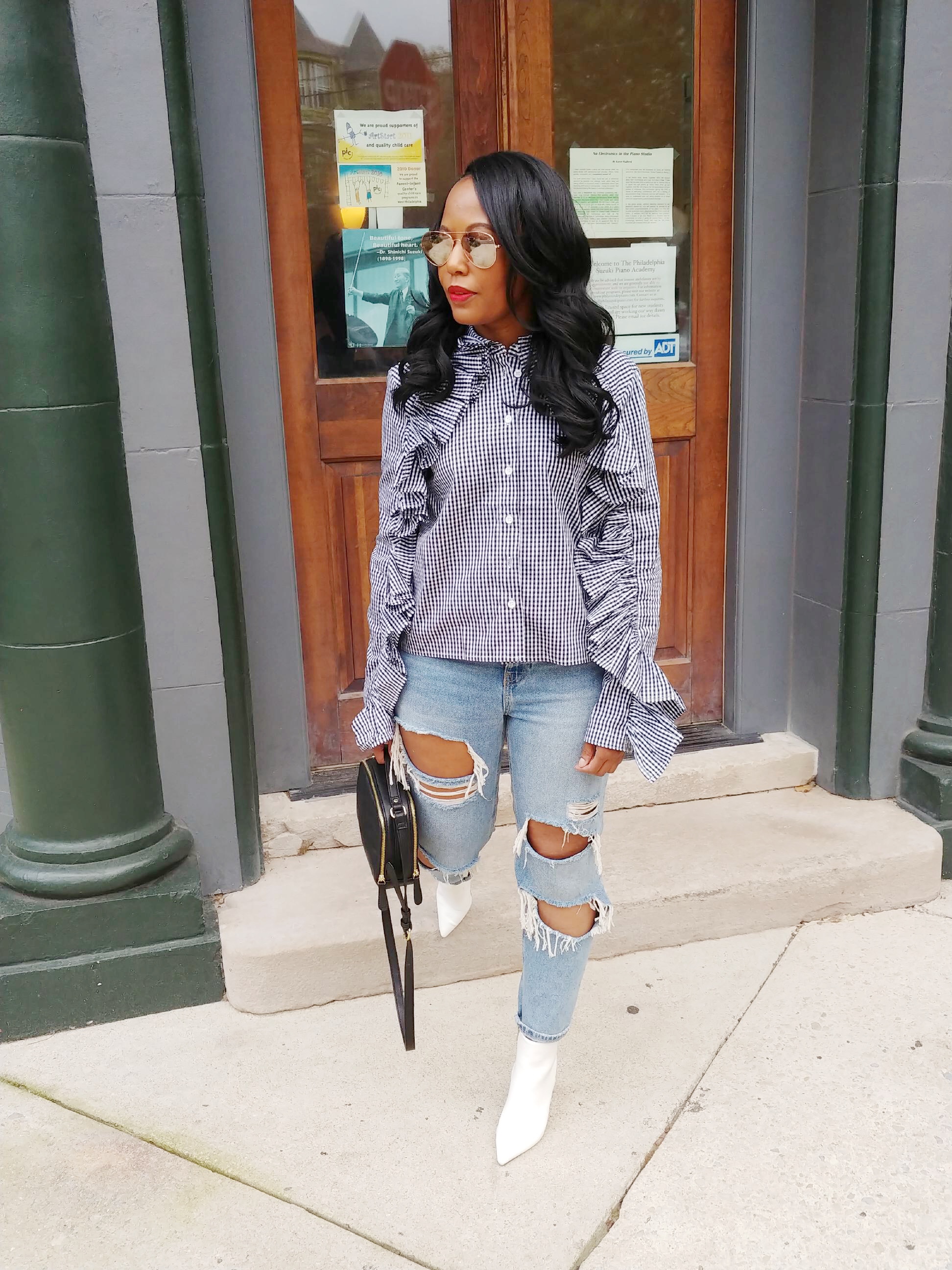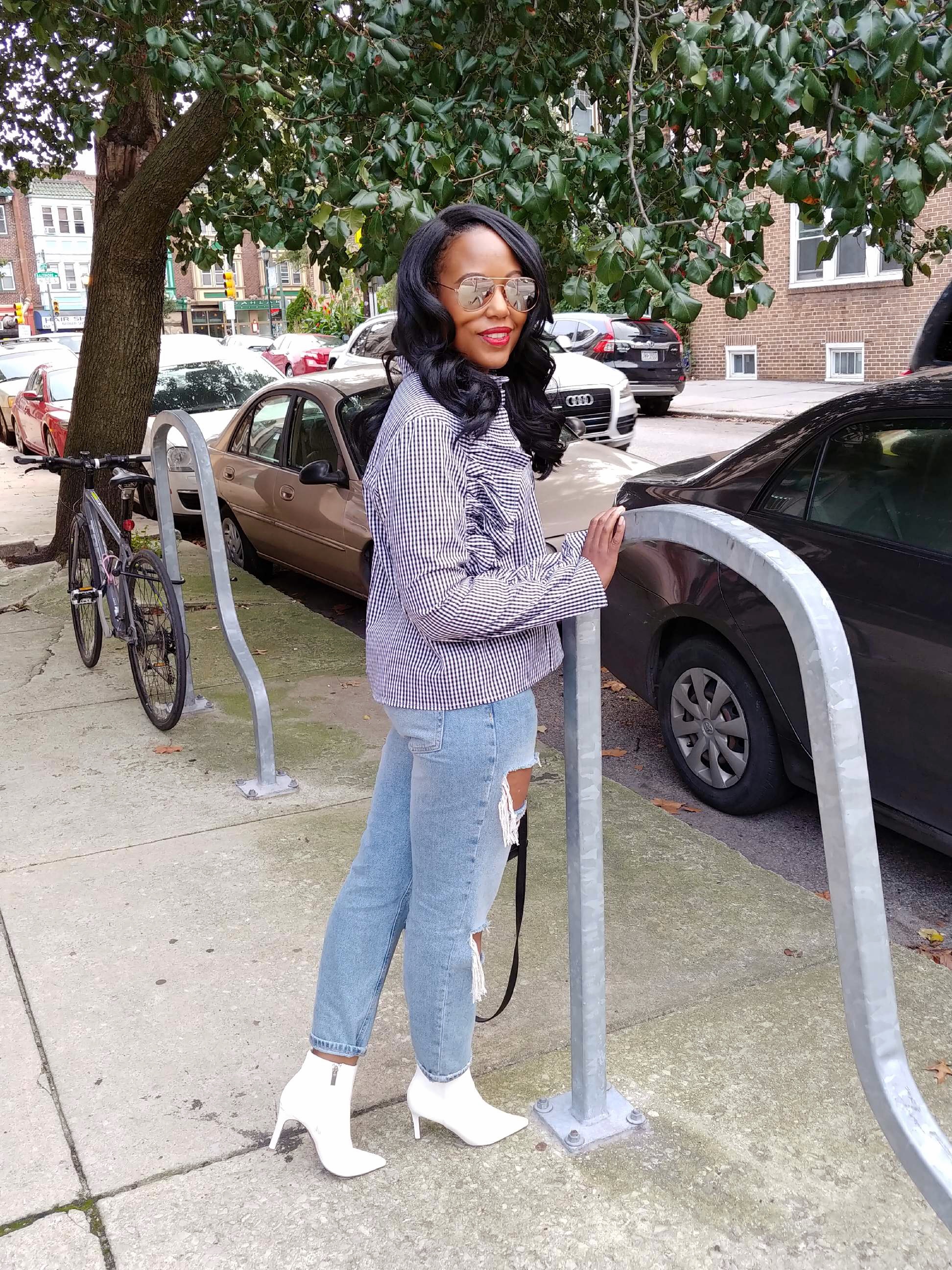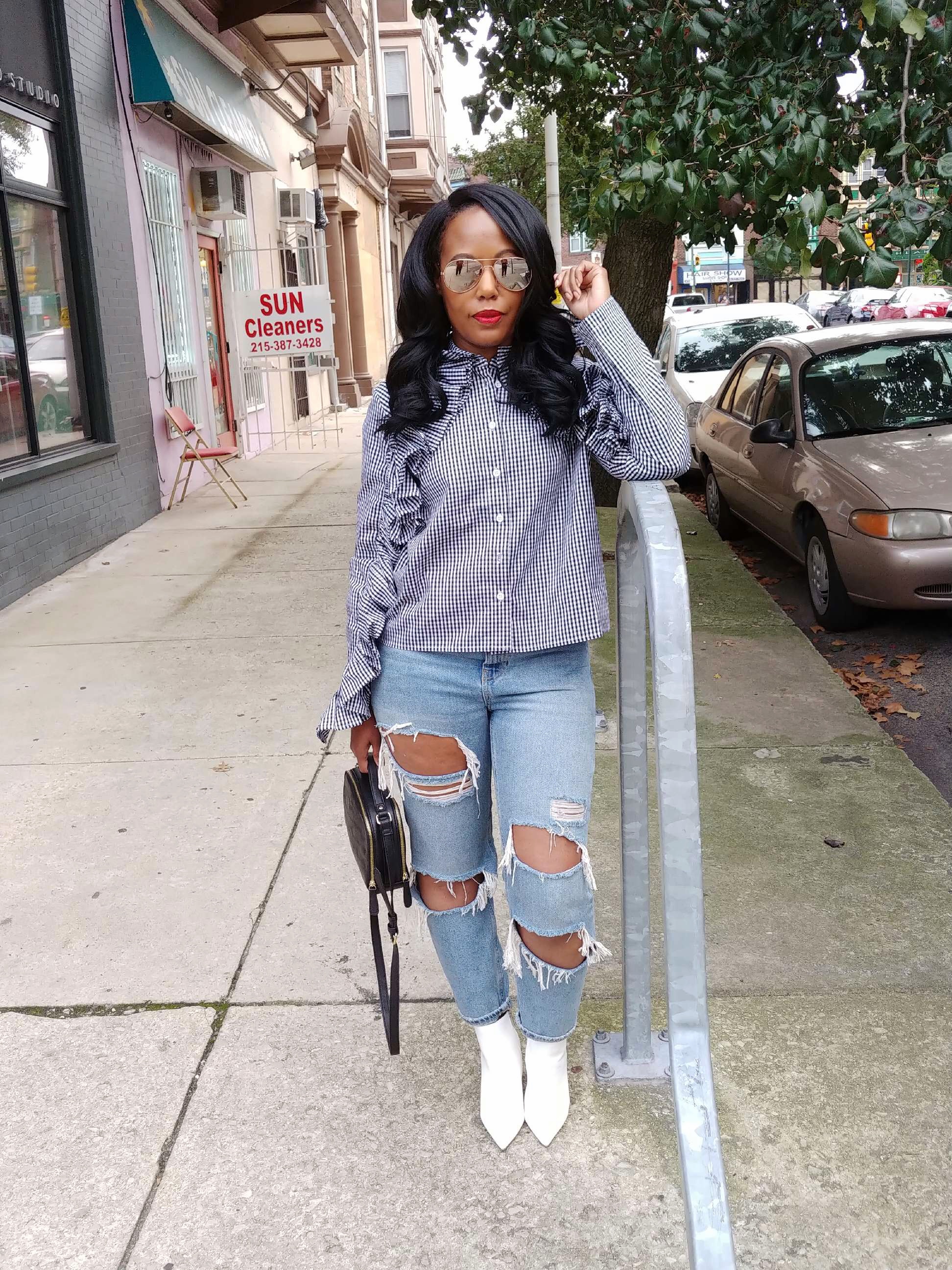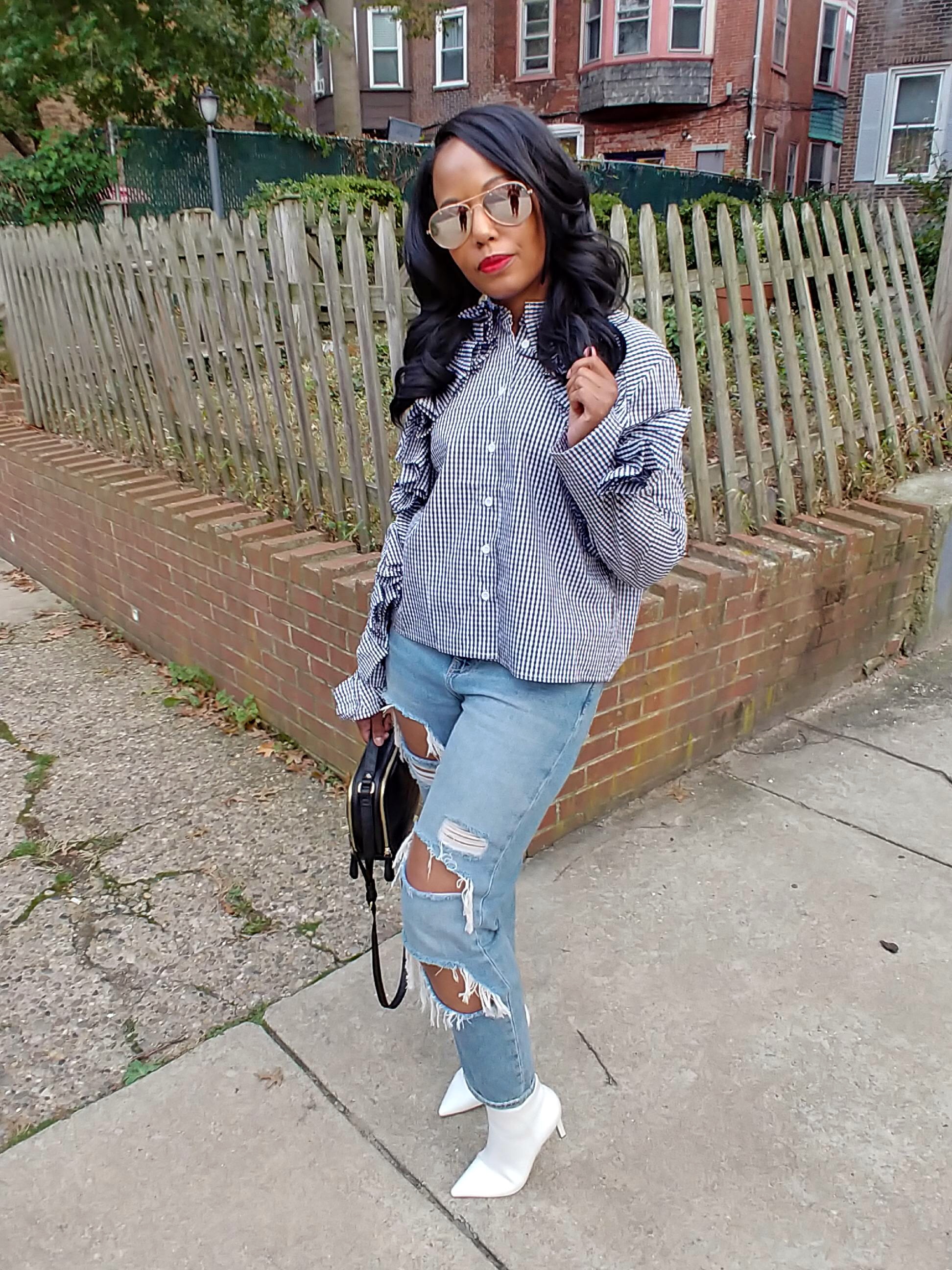 What I'm Wearing: Top (House of Chic LA) Alternative here | Jeans (Forever 21) | Boots (Forever 21)
Share your thoughts on this look and thank you for stopping by