Hey Dolls! Can you believe that it's the Labor Day weekend and fall is literally a couple weeks away? I don't know about you but I'm still holding on to summer for as long as I can, which leads me to why I'm loving this perfect black romper right now. Rompers are the perfect all in one outfit you just put on and go without any fuss.
Even though this is the end of the summer, the weather is still hot which makes this romper the perfect go to in your closet. What I really love about this one is the ruffles on the sleeves and on the bottom of the shorts giving a girly feel. The inside of the romper is completely lined and has detailed vertical lines on the entire romper except for a small section on the sleeves. Because the color is black it's a little hard to see, but it's gives the romper character.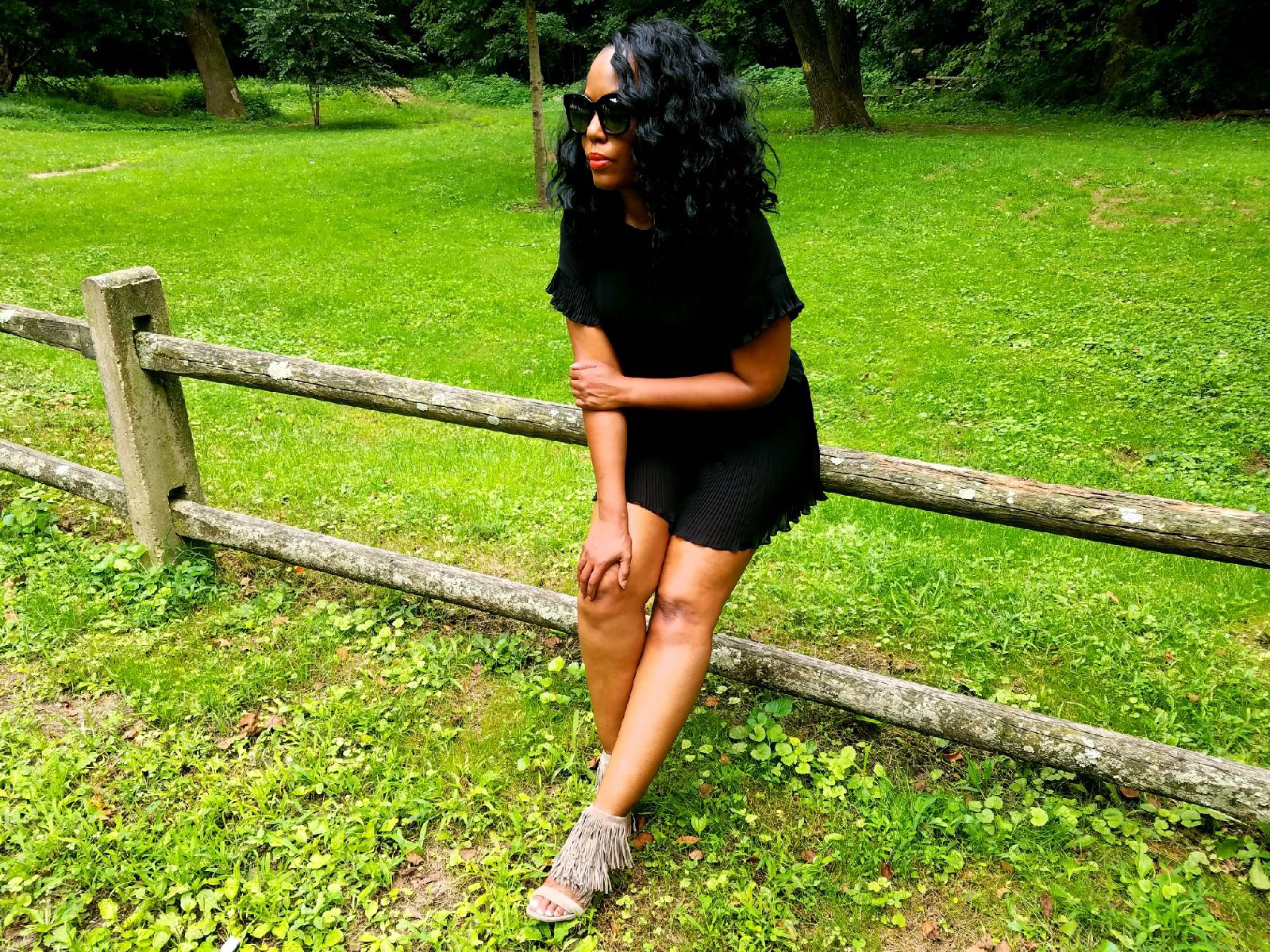 I styled it with my fringe sandals to add some fun to the look, yet still keeping it simple and classy. Then for another option I paired my ankle socks with fringe around them with my open toe heels that would be fun for transitioning into fall. You can definitely wear this romper into fall with a few changes for the cooler weather.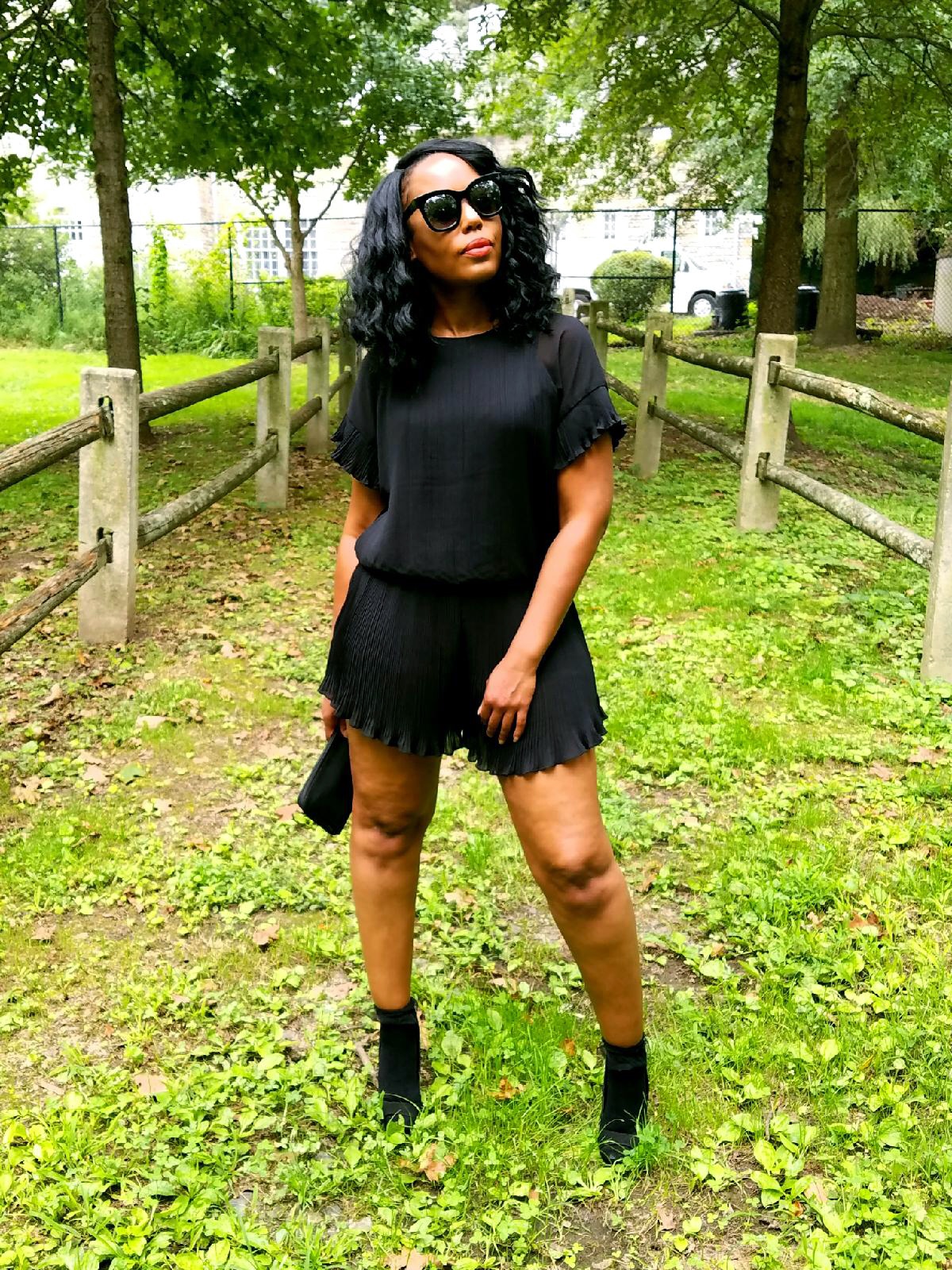 One option is to pair it with knee high socks and sandals adding a pop of color with the socks or vice versa keeping the socks black. Another option would be pairing opaque tights with ankle boots or rocking some over the knee boots with a leather jacket for an edgy look.
Whatever look you choose you won't go wrong with wearing a romper.
What I'm Wearing: Romper (English Factory) Alternative here | Sandals (Steve Madden) | Shoes (old)
Comment and share your thoughts about this look and thank you for stopping by!