What can I say when it comes to jumpsuits, I absolutely just love them. I don't think there's anything more perfect and easy to style or wear with little effort. And this embroidered one is no different making it a great additional to my closet.
Now I have to tell you that I love this pink Lucy jumpsuit that I received from MaxiRay boutique, they have some amazing pieces online like this pretty look that you should definitely checkout. The first thing that caught my eye was the beautiful embroidered details along the front that travels up the shoulders going to the back stopping just above the waist. It has great stretch to it and is so comfortable which is important to me with the clothes that I wear, it's nothing worse than looking good in your clothes but not feeling good in them. If you don't know pockets on an outfit is a favorite of mine, so this jumpsuit gets a five plus star from me for that alone. The pants are wide leg and are the right length for my height even with my heels on. Sometimes because I find that my pants will be too long because I'm not that tall, I then have to get them taken up by my tailor. I always advise to take you clothes to be altered when they don't fit properly, it makes all the difference in the world. The jumpsuit also has a zipper in the back making it easy to slide right on.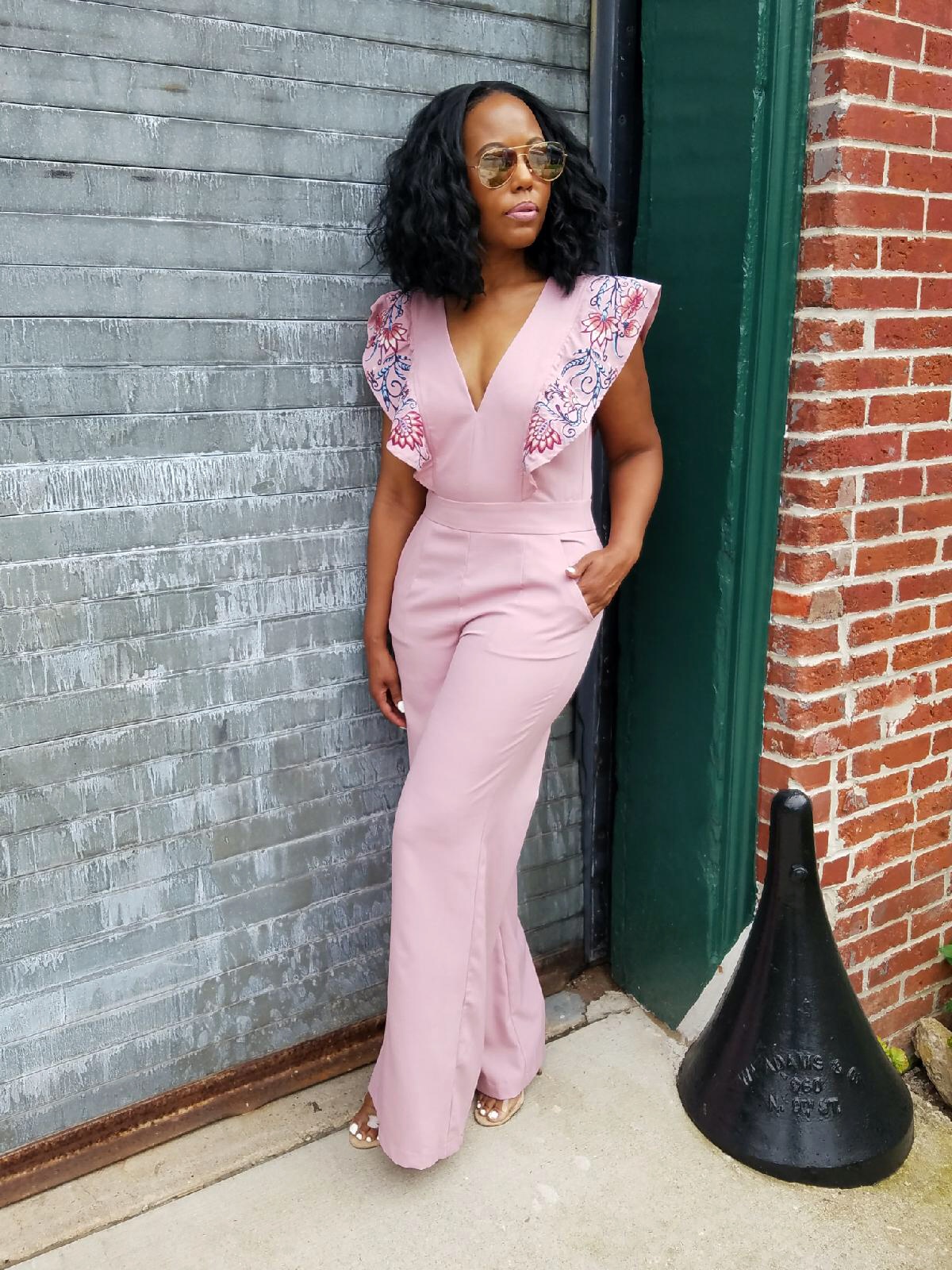 I love that this jumpsuit can easily transition into fall, so even when it gets a little cooler you can just throw a shawl or lightweight sweater around your shoulders and take it off when you get to your destination. This jumpsuit is versatile and chic enough to wear to brunch with the girls or a fun date night out to a play and dinner. The detailed embroidery is the wow factor some very simple jewelry like studs or hoop earrings and a dainty bracelet would be all that you need, as to not take away from the jumpsuit itself. Jumpsuits look great on all body sizes, it's all about finding what works for you and matches your personal style.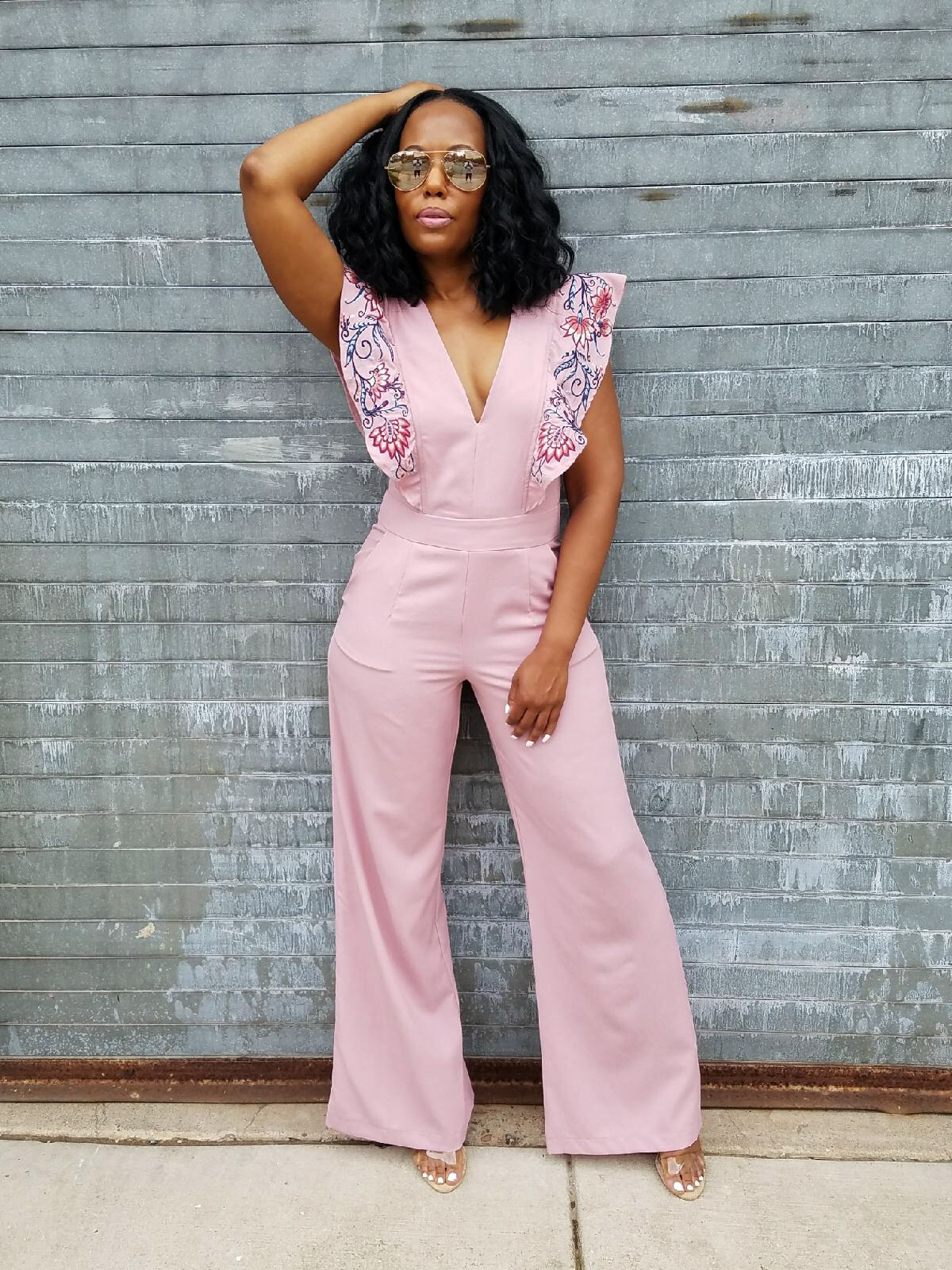 What I'm Wearing: Lucy Jumpsuit (MaxiRayboutique)
Please leave your comments below and thank you for stopping by.