Now I know when you first see the title you might think, is she for real and I have to assure you that this is not a joke, I am for real for real! In the fashion world it's very common now to wear lingerie and pajamas as part of your wardrobe and in my opinion looks great if done right so why not a nightgown.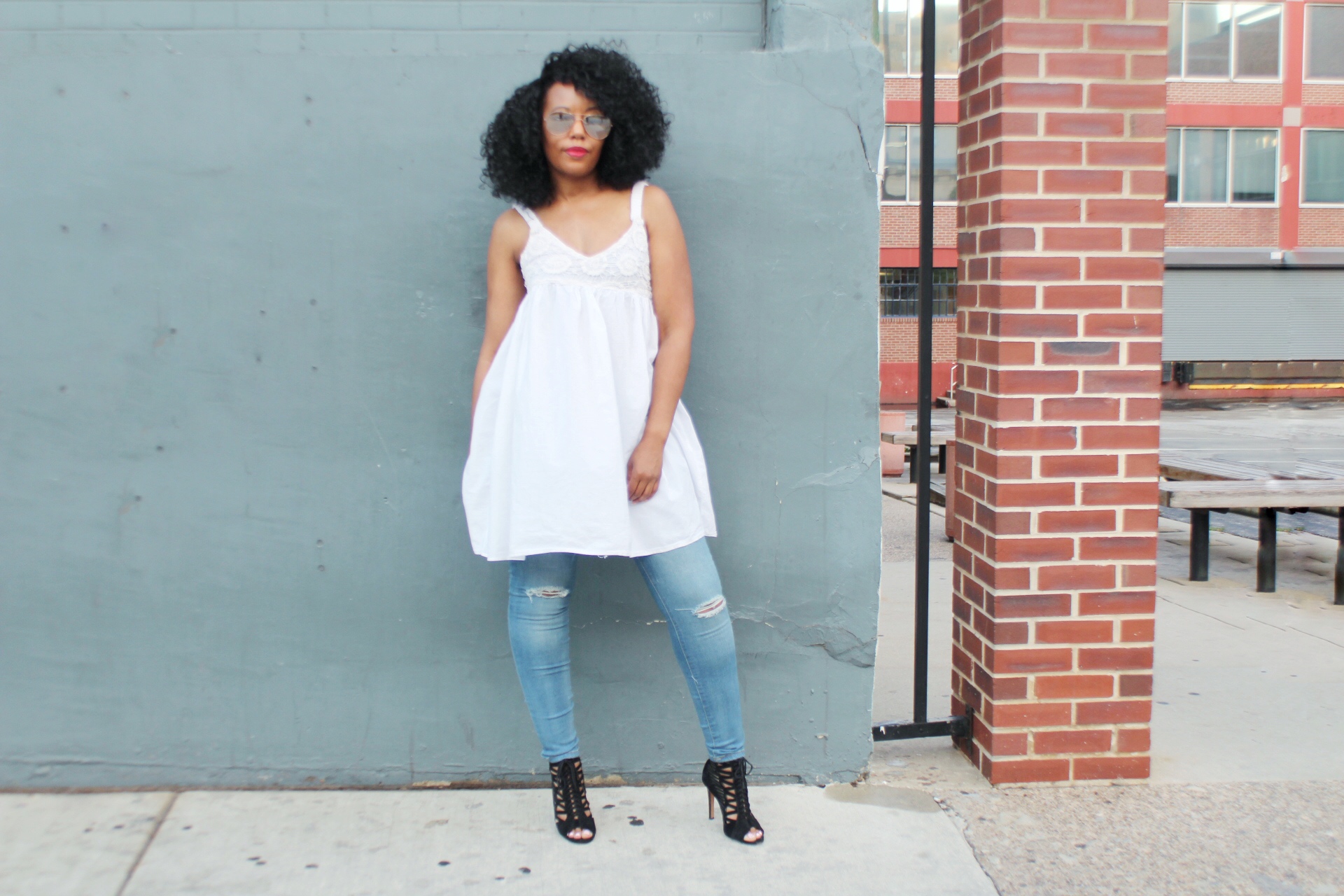 Listen, I'm big on working what you already have in your closet and this nightgown was know different. I've actually never worn it as a nightgown and even when I first bought it in my mind I was saying I could actually wear this as a top but I just never did. Well that I all changed this summer when I decided to put it to use and make it cute. What I really like is that it has embroidery at the top giving a feminine look, and it's flowy so it doesn't just lay like a regular nightgown might. This is one of the reasons I felt it would be perfect as an outfit look.
I paired it with my knee rip jeans and black booties keeping it simple. I think it would also look good with a bright colored sandal like pink or red for that pop of color. You never know how something can be incorporated into your wardrobe unless you try and no one will be the wiser.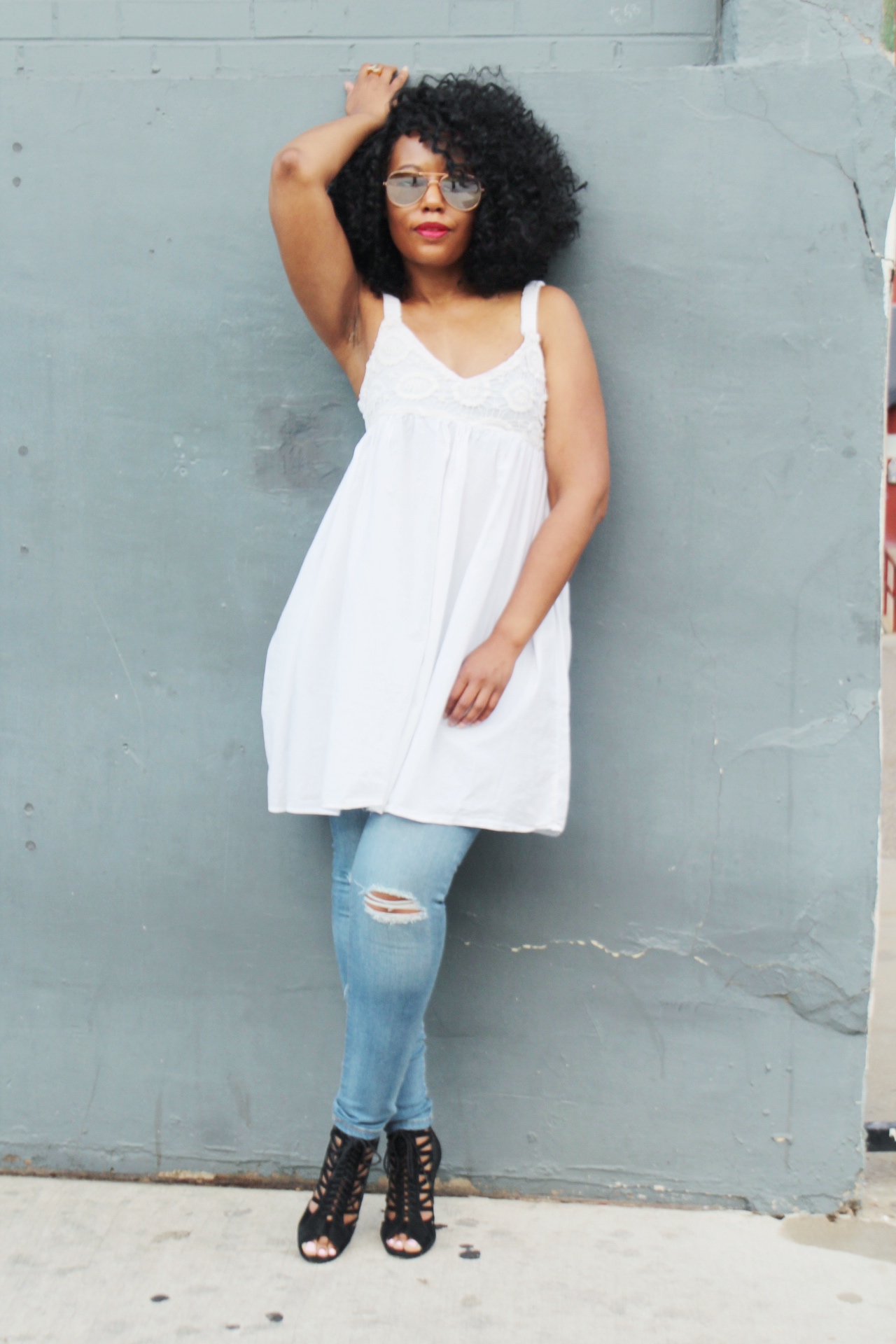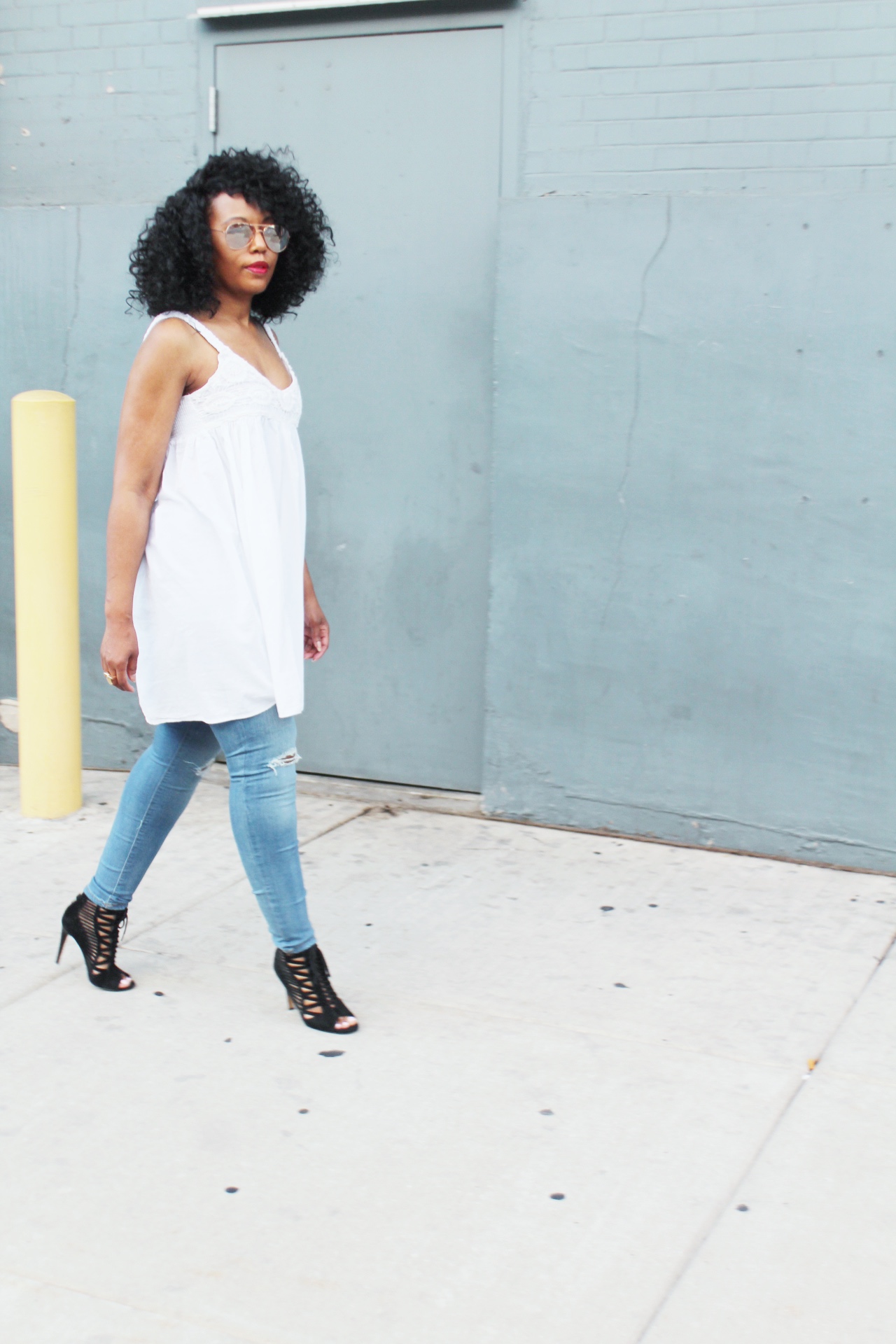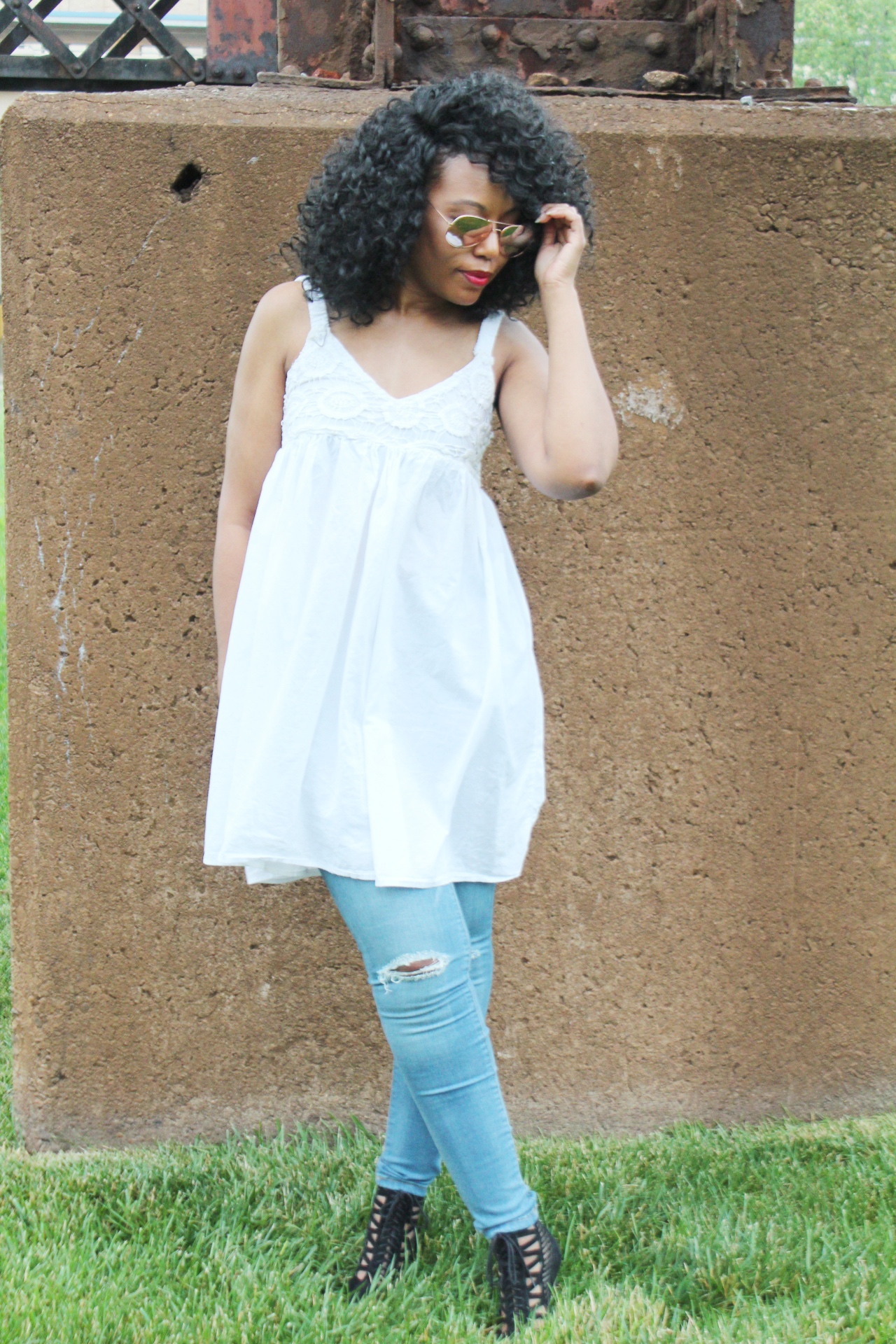 What I'm Wearing: Nightgown (old) | Jeans (old)
Comment if you would try wearing a nightgown as a top?