Let's talk sneakers ladies! Long gone are the days where they were only good for working out or just wearing sweats, sneakers are a huge part of the fashion industry now which means you have a vast amount of styles to choose from that can be worn with just about everything your heart desires when it comes to your wardrobe. I'm going to share three simple but chic looks you can try when styling your sneakers.
First Look – Pant Suit
A suit is a great styling option when wearing sneakers because it can be dressed down but you still look well put together. I styled this black suit that was already in my closet and decided to pair it with a lace top to make it a little flirty. Now for the sneakers I went with black and white Puma's and the look is really clean so I didn't want to wear a pair that were too busy so I stayed with the same colors. There are so many ways you can style sneakers with a suit and if you feel stuck with how you want to style yours Pinterest will be your best friend to get those creative styling ideas working. Try looking through you closet first because I'm sure you will have everything you need and stick with buying the sneakers if you don't have a pair already that will work to save you some coins.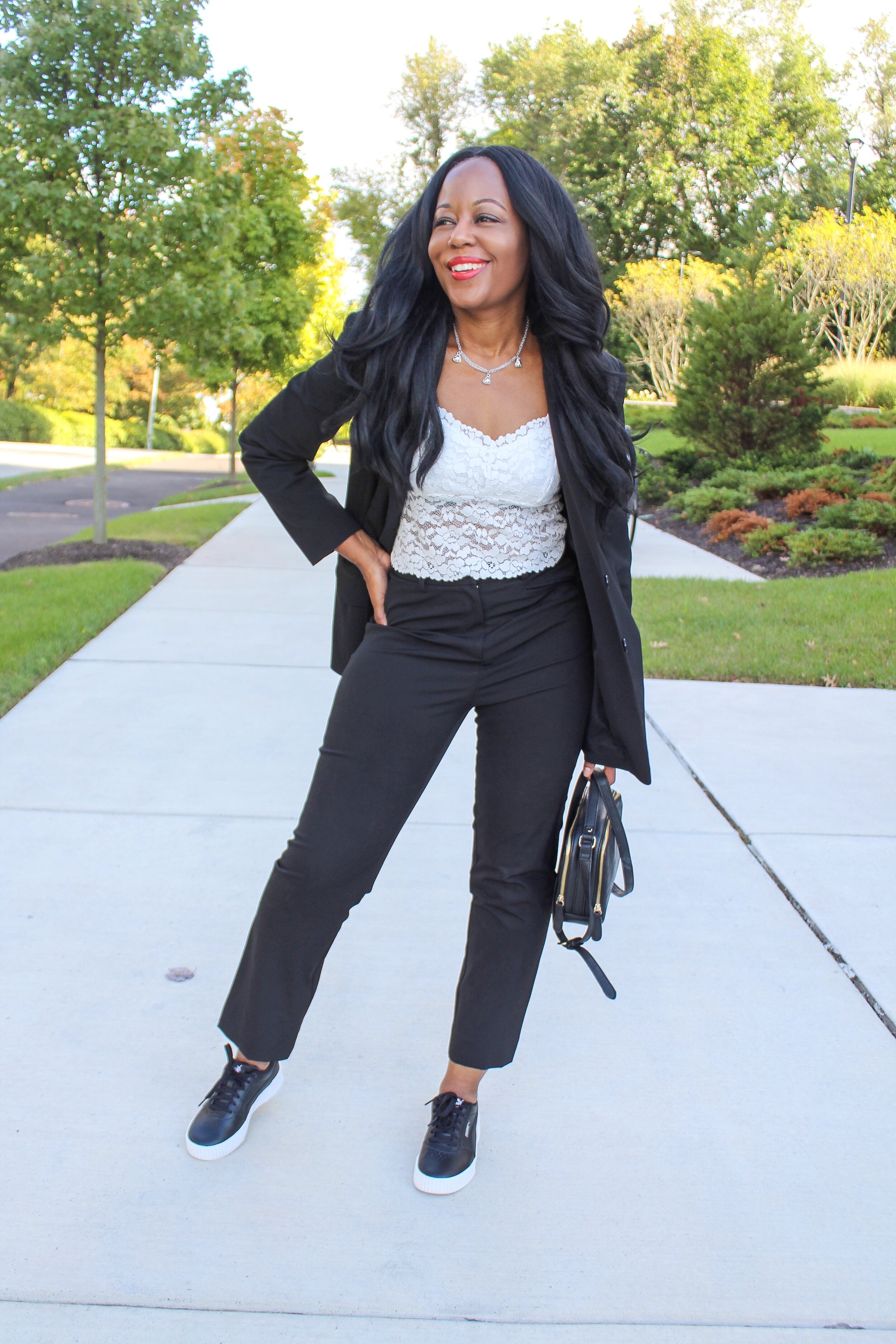 Second Look – A Dress
I love a good dress just like the next girl, but sometimes I'm not in the mood for wearing heels or my day consists of running errands but I still want to look cute. With this in mind I paired my dress, another look from my closet with the trending "dad sneaker" that I professed I would never wear in a million years but I found a pair that I loved and gave it ago. Let me just tell you these sneakers are not only fun with the multi-colored print but are super comfortable as well that go perfectly with this dress. Select a sneaker that you can wear with different dresses that will give you options for more than just one look.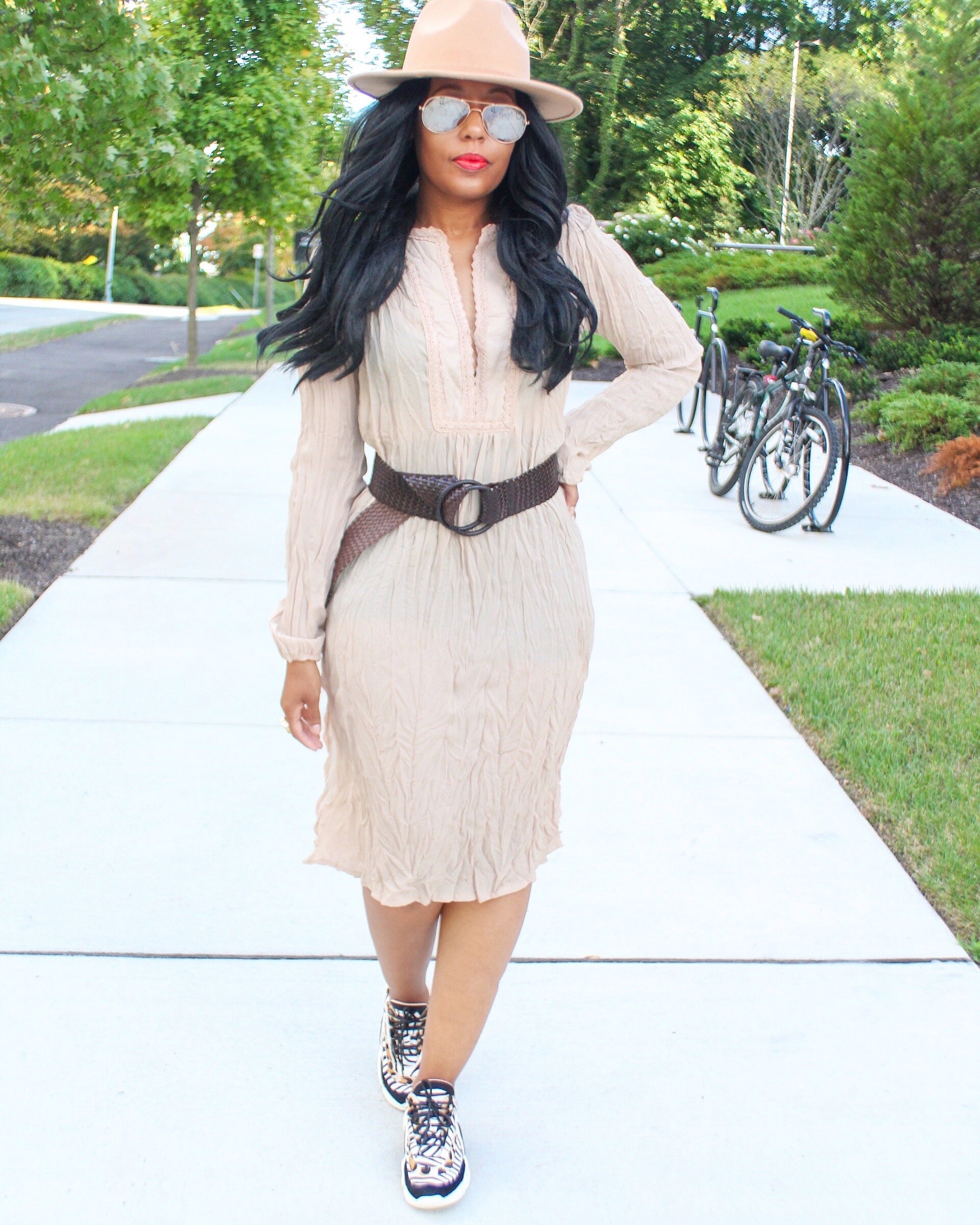 Third Look – Jeans, Graphic Tee Shirt and a Blazer
There's nothing better than rocking a casual look with sneakers and saving those heels for a nighttime outing. For this look I went with my favorite color which you've probably already guessed is pink. I love this graphic Miss Piggy tee shirt so I thought it was only right to play up all this pink by adding more pink with my sneakers and blazer. The color pinks I'm wearing are different which is fine, you don't have to match them they all work with this look. My sneaker is a simple classic style that goes well when pairing with a casual denim outfit so you get comfort and style all in one. This is an outfit that can easily be recreated based off your personal style and going with any color sneaker that suits you.
Take a look at my video where I show you how I put these looks together.