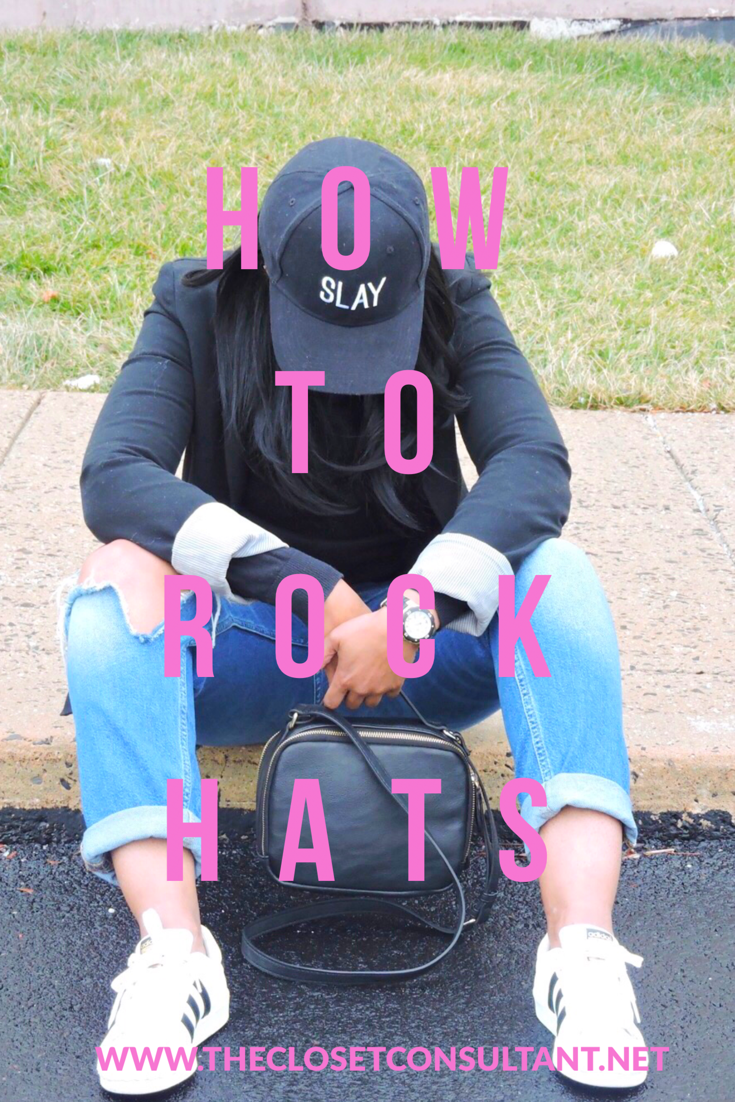 Anyone who knows me knows that I love a great hat. It doesn't matter what the season hats are always a great accessory to your look. Now don't get me wrong I'm the girl who just puts on a hat to make a quick errand run when in a hurry and I don't have time to fix my hair, but most occasions wearing a hat is planned on purpose. Some women are intimated to rock a hat or feel like they don't compliment their looks, but I'm hear to tell you that there's a hat perfect for you and I'm going to show you my two favorite hat styles I shot that are casual looks anyone can rock.
I think the best way to know if a hat will fit you correctly is by taking time to try them on in the store to get the right fit, the worse thing you can do is have a hat that either is too small or too big and not feel comfortable wearing it. I personally have a small head, so I actually go into the kids department and find hats that fit me to a tee and did I mention the price is right! I usually find cute baseball hats in the boys section, so if you're in the small head club like me definitely go this route, but when I'm looking for more dressier looks to the women's hat section I go. Another part of hat shopping is to know your face shape to find the one that will fit your features the best. I have a few suggestions that may be helpful for finding the hat style for face shape.
Round face
You want to try and balance the roundness and soft shape of your face with an angular style.
You can also create the illusion of length with a taller crown. Fedoras & trilby hats are the best styles for this face shape.
Heart-shaped face
With this face shape you want to look for a hat that will visually slim your forehead. If the brim is too wide, it will only exaggerate this feature. You want to look for a medium-brim fedora hat that will create balance.
Oval face
Now if you have an oval shape face you have the luxury of being able to wear any hat style and look fabulous. My suggestion is to play around with different styles and be bold with your selection and rock the latest trend!
Square face
If you have a square shape face then you will want to soften the angles of your face with a hat style that is round or floppy. Try looking for hats with a rounded crown and a floppy or curved brim. Cloche hats and bowlers will best complement your features.
Now if you're wondering if there is one hat that is flattering to all face shapes, then the answer would be yes! The panama hat is perfect because it's not-too-short, not-too-long and medium crown will work with all of your features.
I love me some fedoras and baseball caps which are my personal favorites and I used these styles for my looks. I went for two causal looks pairing both with jeans and a pull over top and a sweater. These looks go great with hats and you don't have to over do it with other accessories, keep it simple. Remember that it's all about confidence when wearing hats and to make sure that you feel good about whatever hat style that makes you look your best. To get some inspiration for hat style looks go through magazines or check out Pinterest to give you some ideas.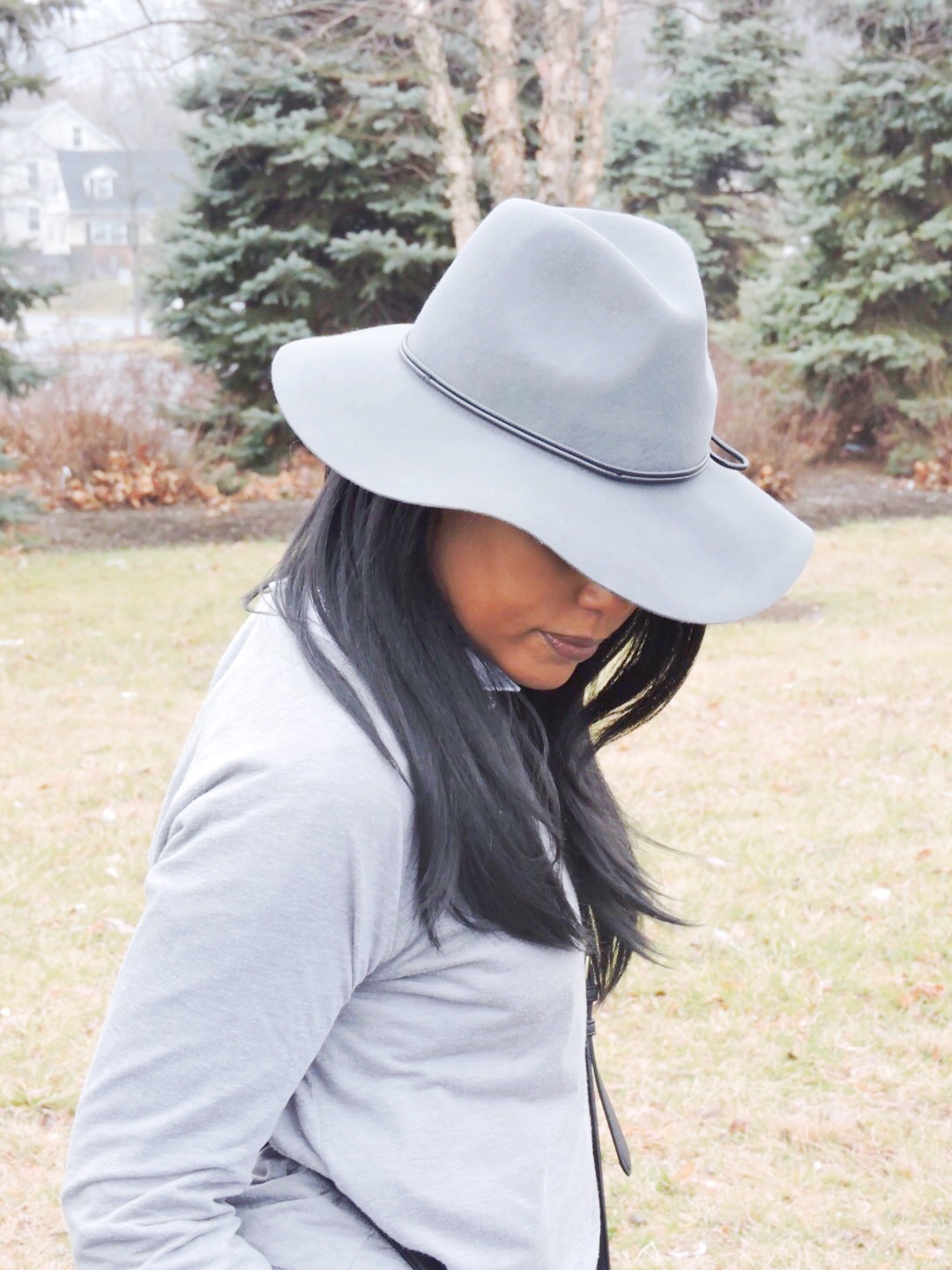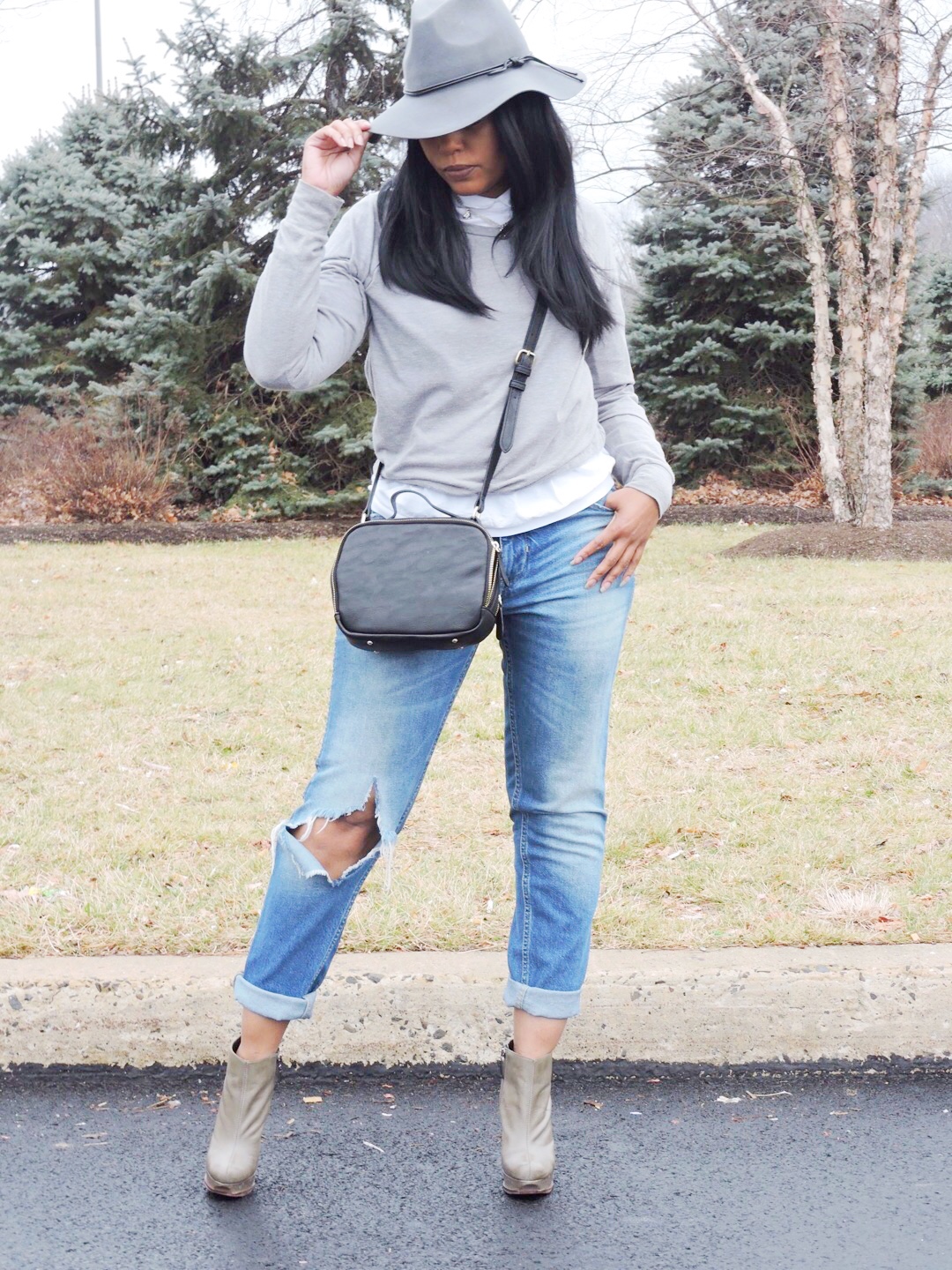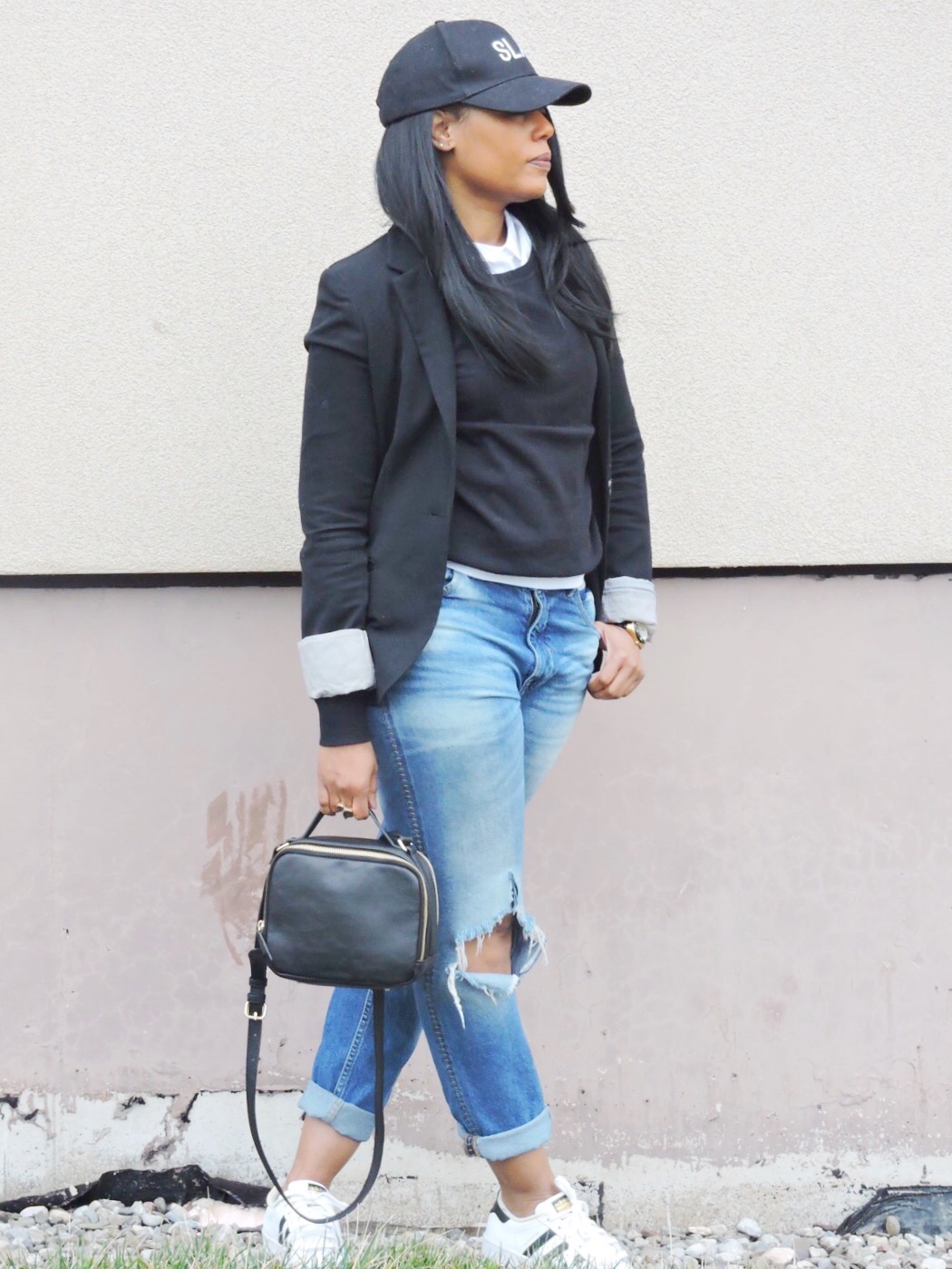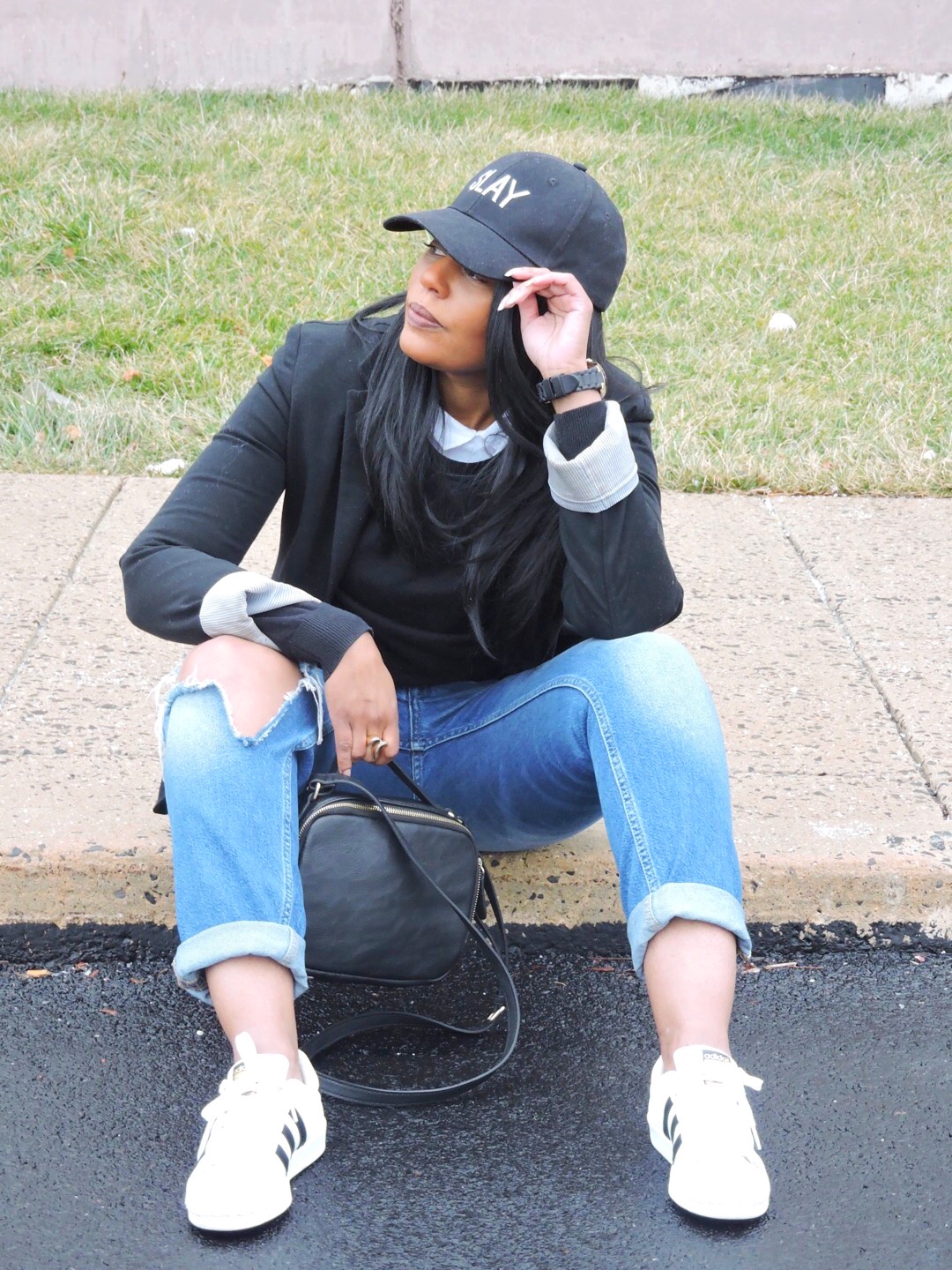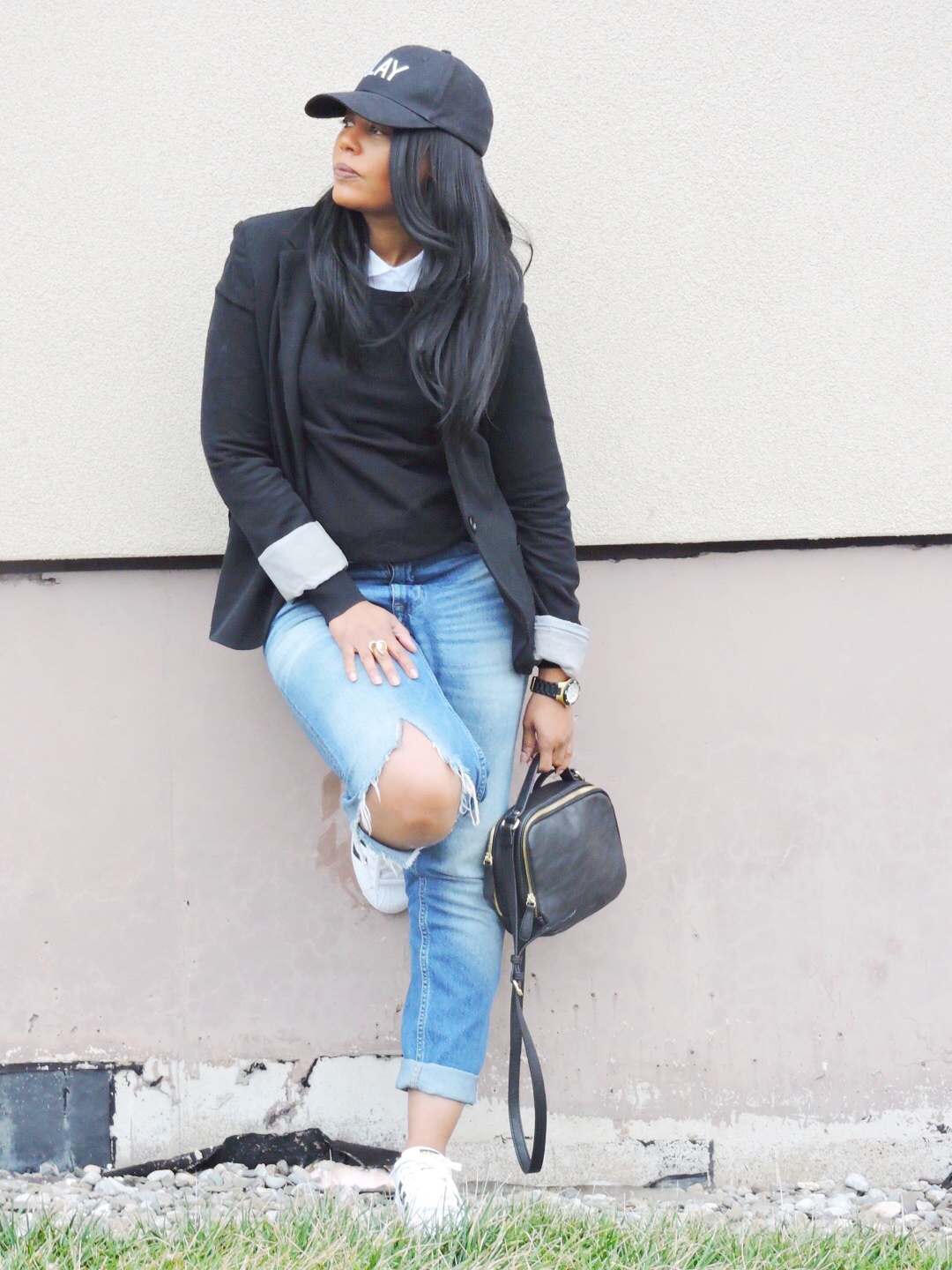 Let me know if you wear hats or would you consider adding them as an accessory to your wardrobe?