As promised I'm sharing another look from my shoot modeling pieces from M Concept Shop on South Street in Philadelphia, PA. My previous post I shared a look that is summer perfect, if you haven't read it yet go take a look. The pieces for this look was a beautiful skirt and blouse that are definite head turners.
I have to admit out of all the clothes I modeled that day, this by far was my favorite of all the looks. And the funny thing about it I wasn't all the way sold on the look at first until the right blouse was matched with the skirt. Now the black skirt was everything, I loved the silver circles that went down and around the bottom of the skirt. There was also a split that really gave a dramatic yet sexy look sold me on this piece.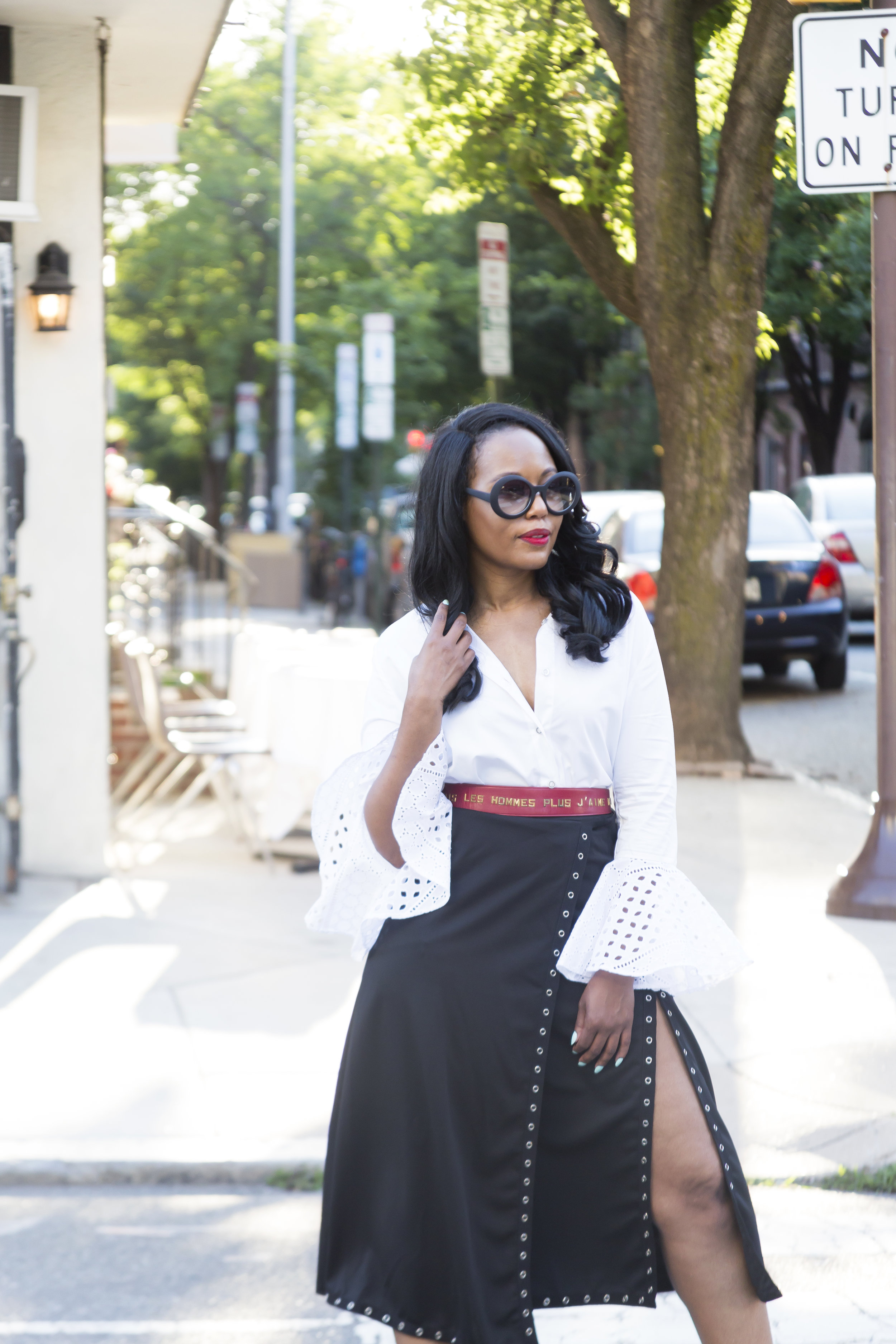 The blouse I wore was white, buttoned down with bell sleeves that were eyelet embroidered, very dramatic and elegant. The final piece to this skirt and blouse look was the red belt that went around my waist. I found that the contrast of each piece was what really pulled it all together for the finish look. What I really appreciated about this outfit besides it looking great was that most of these pieces were done by local designers.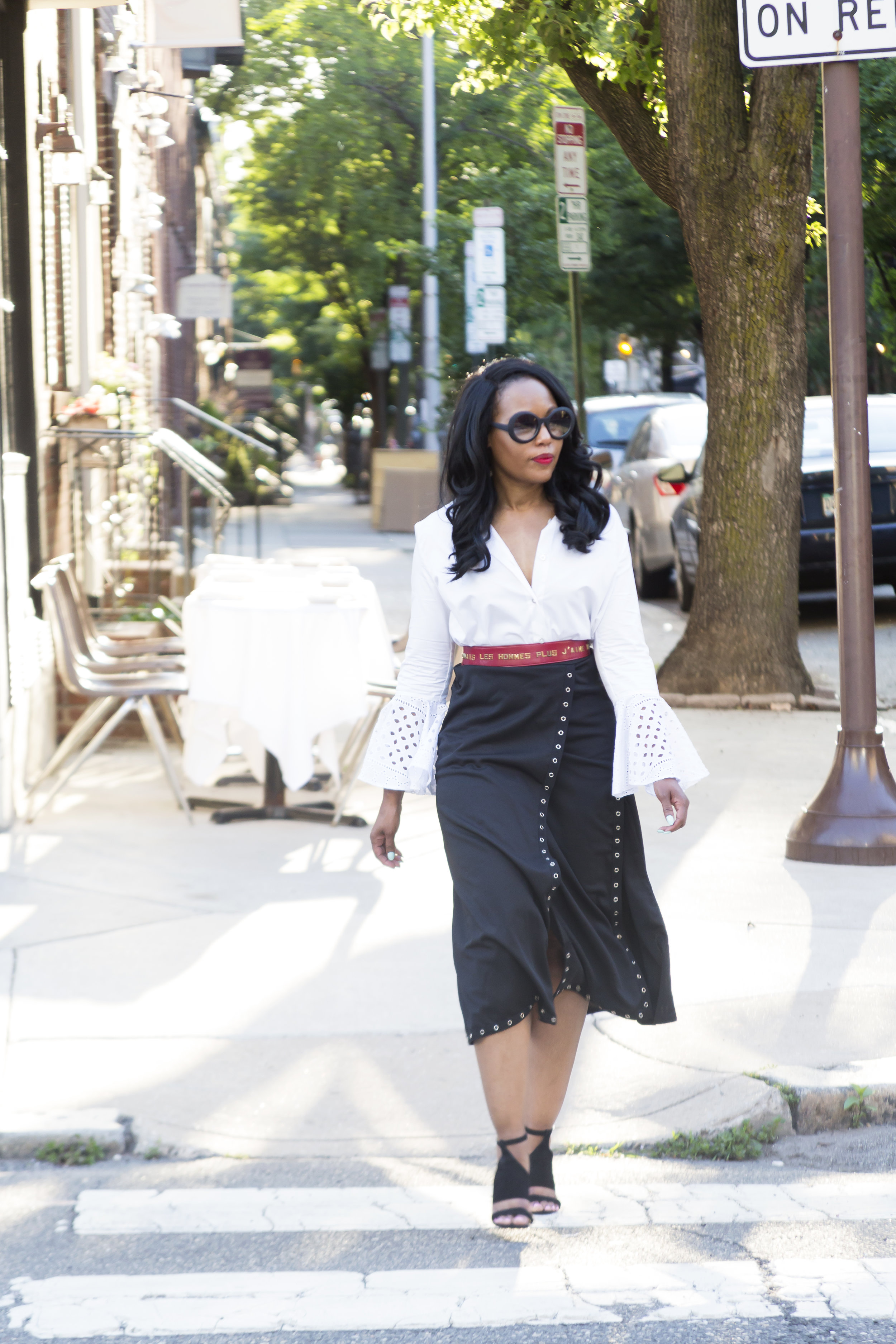 What I'm Wearing: Skirt, Blouse, Belt (M Concept Shop)
Share if you enjoy supporting local designers and wearing unique pieces?